This weekend the Temple project continued apace, with the design process quickly morphing into a 1:1 modelling exercise. I say modelling because we erected a structure of 6m in one afternoon as "proof of concept", only to dismantle it again the following afternoon during a typically sudden and absurdly heavy Queensland rainstorm.
FRIDAY:
In between conference sessions, much of the day was spent on the phone to timber suppliers and scrap dealers trying to source suitable framing timber for the main structure. I put together a quick concept 'pitch' document to send out to various potential donors.
We eventually located a selection of recycled hardwoods underneath the house of an event attendee - perfect for the superstructure - but had to settle for a purchase of pine for the platform cassettes.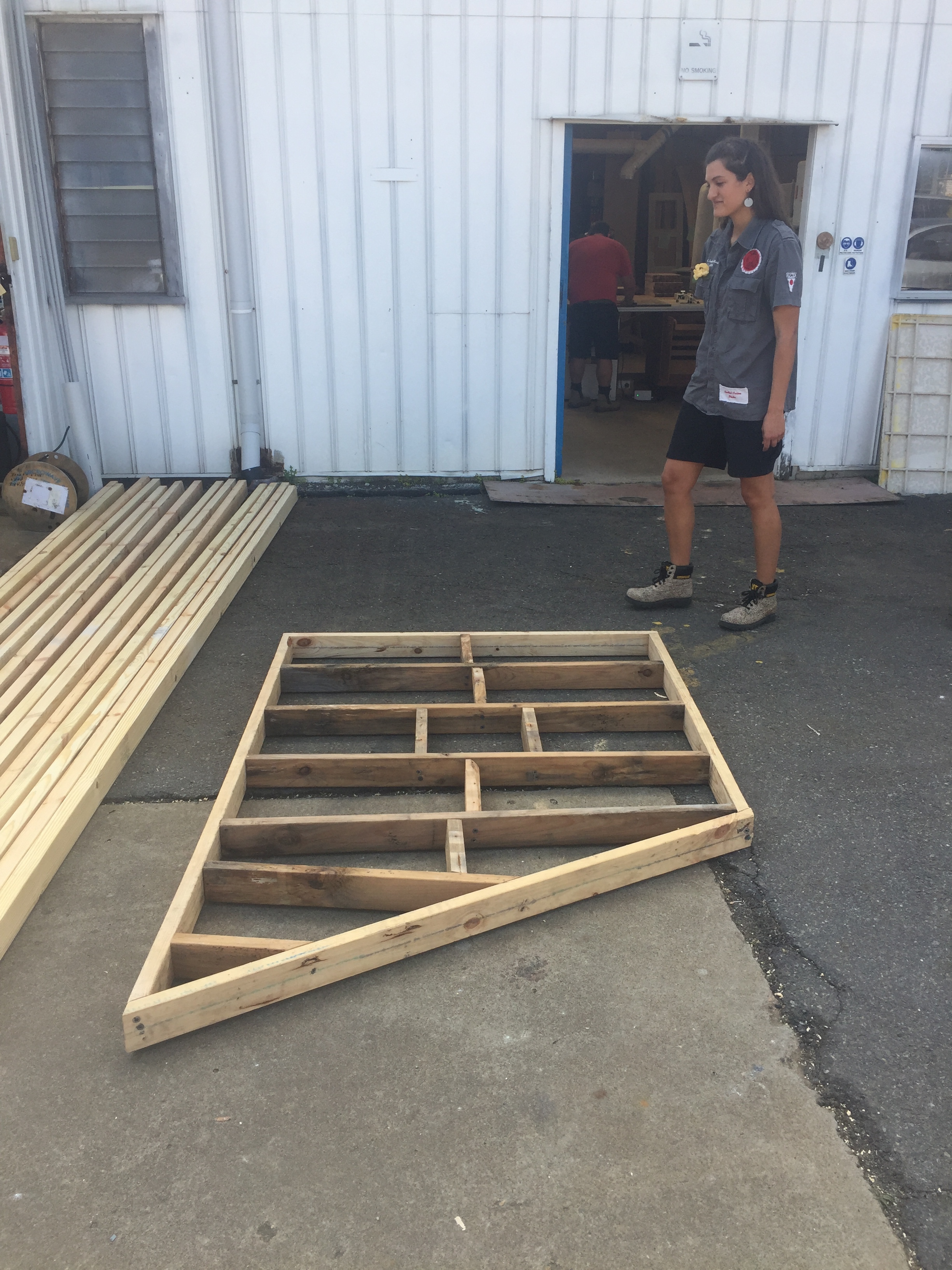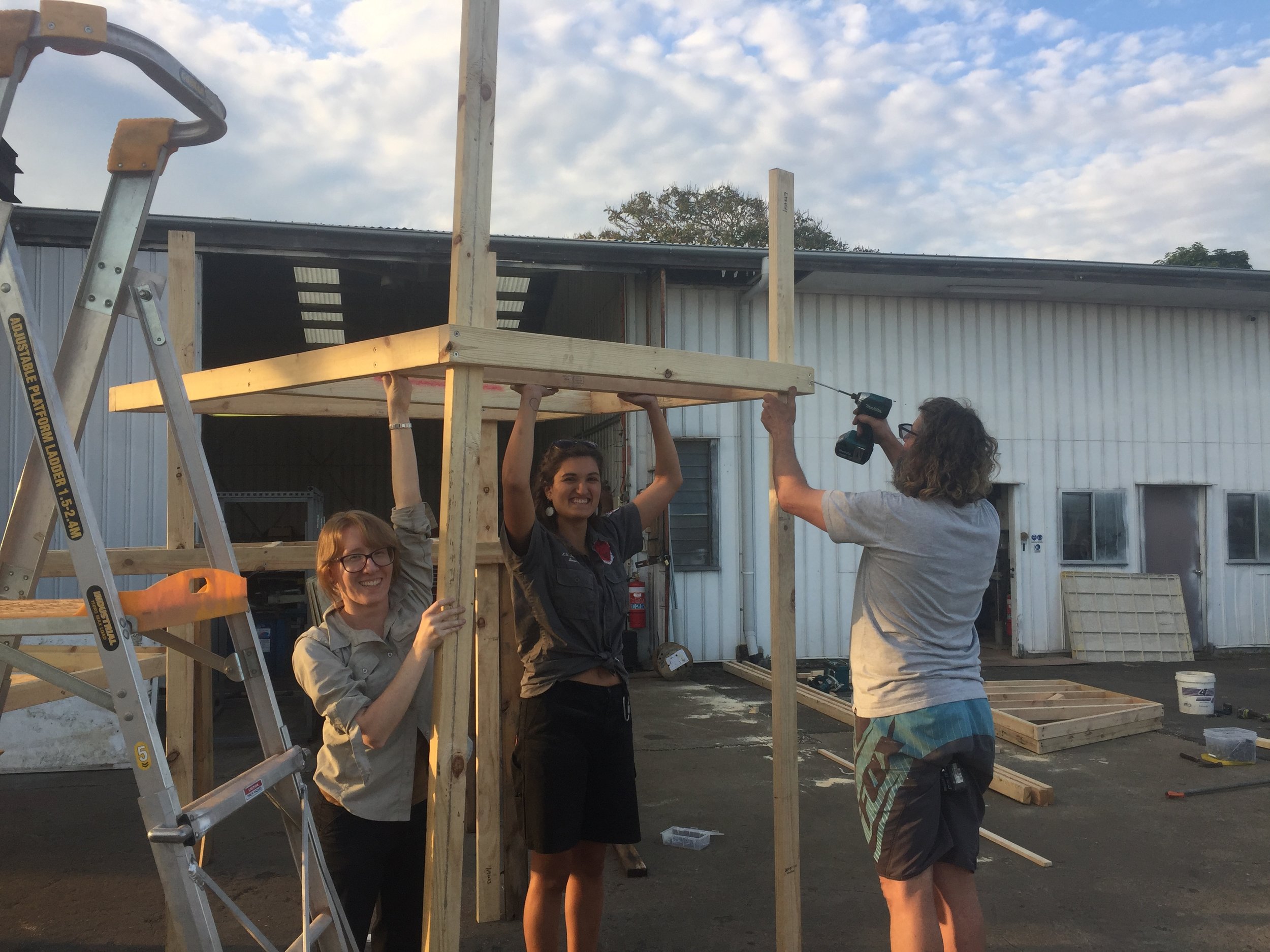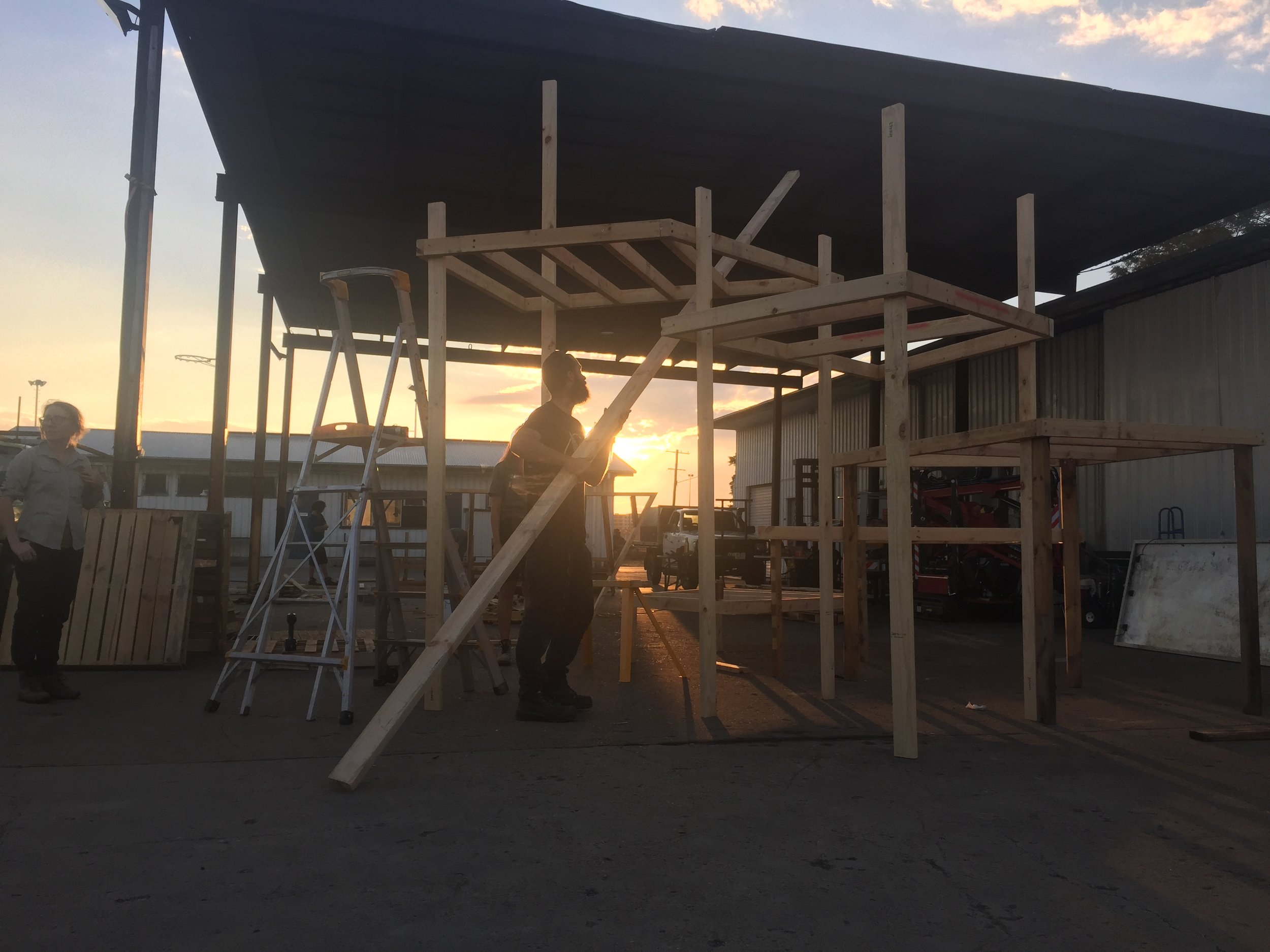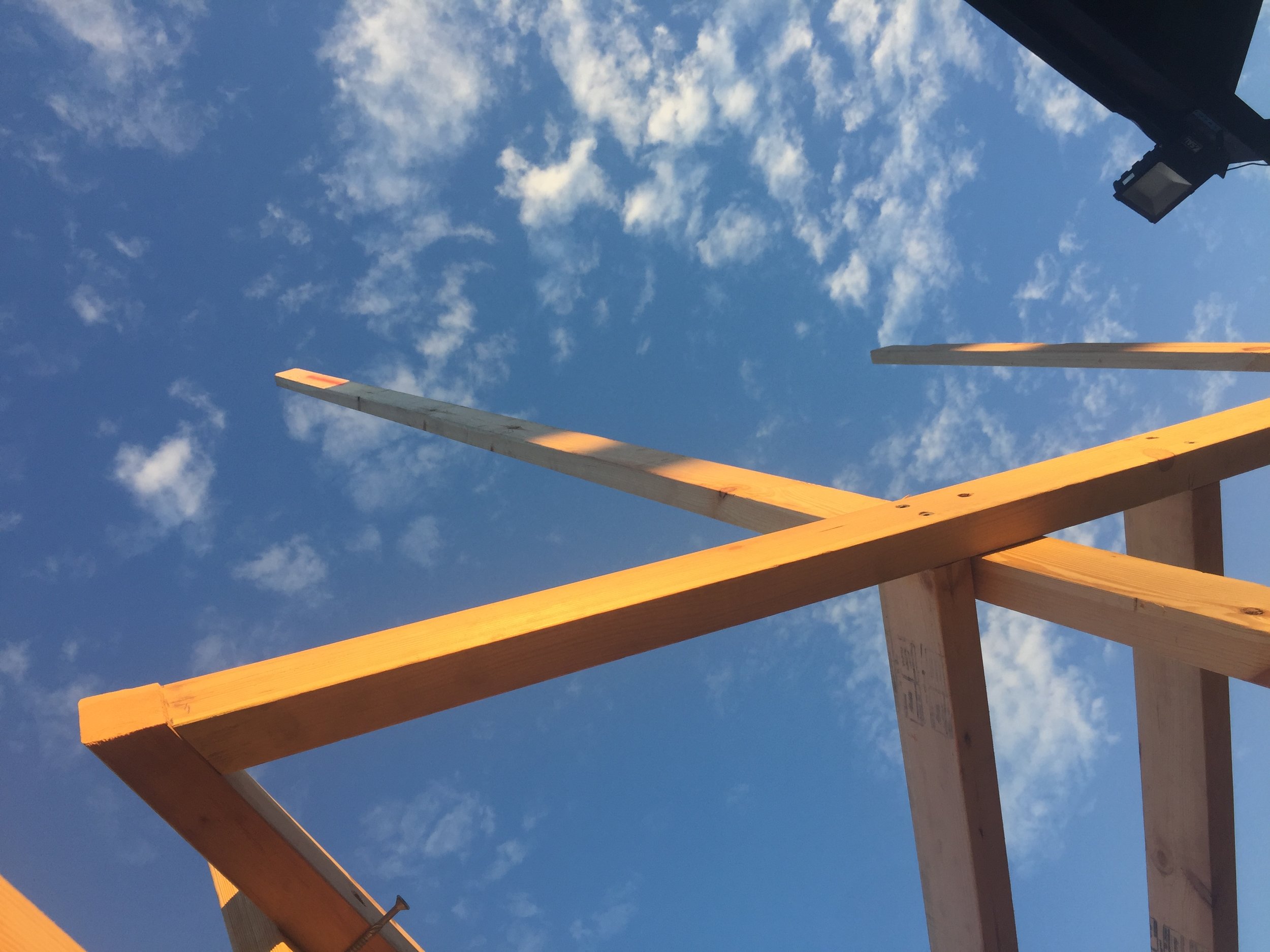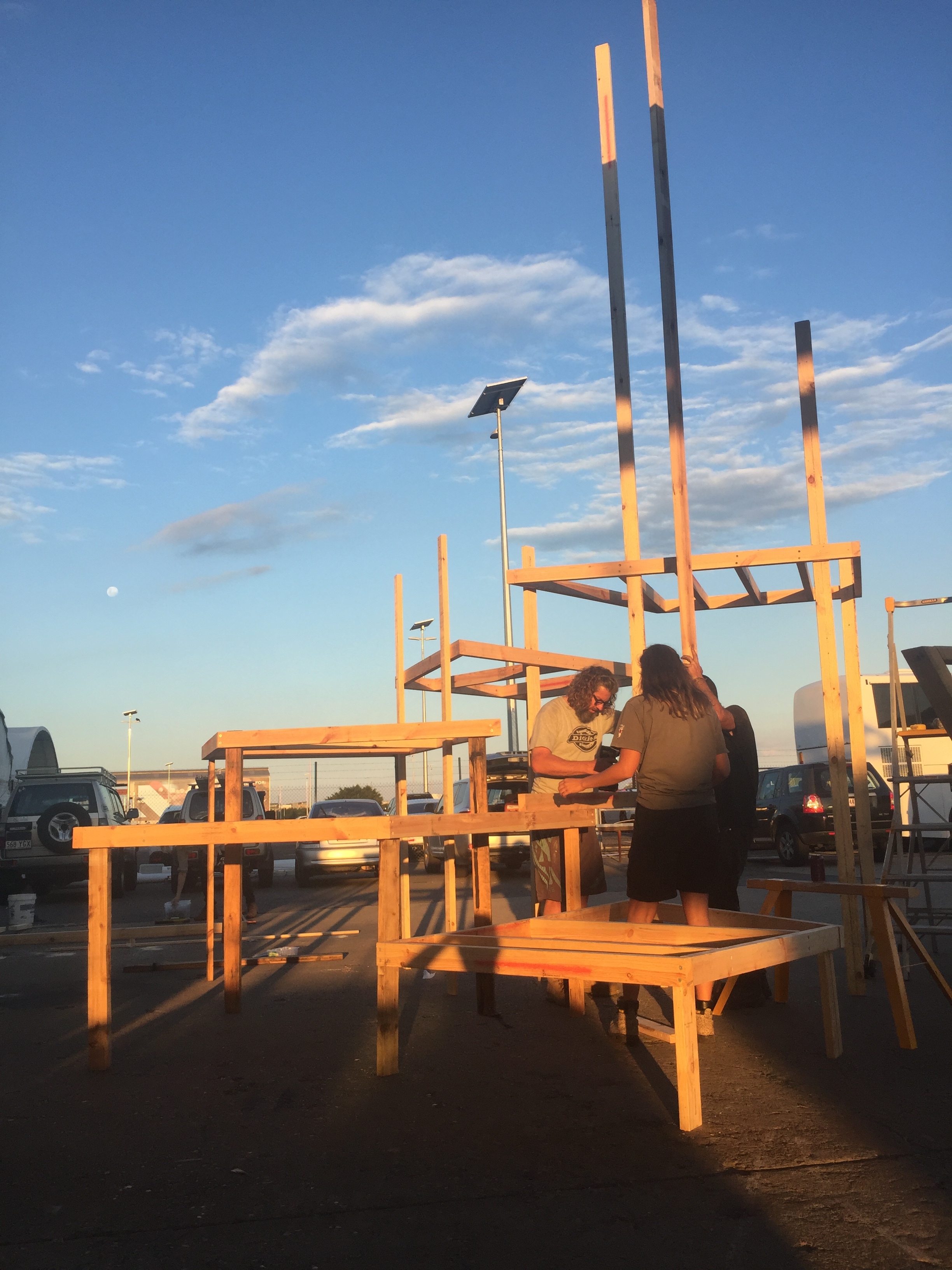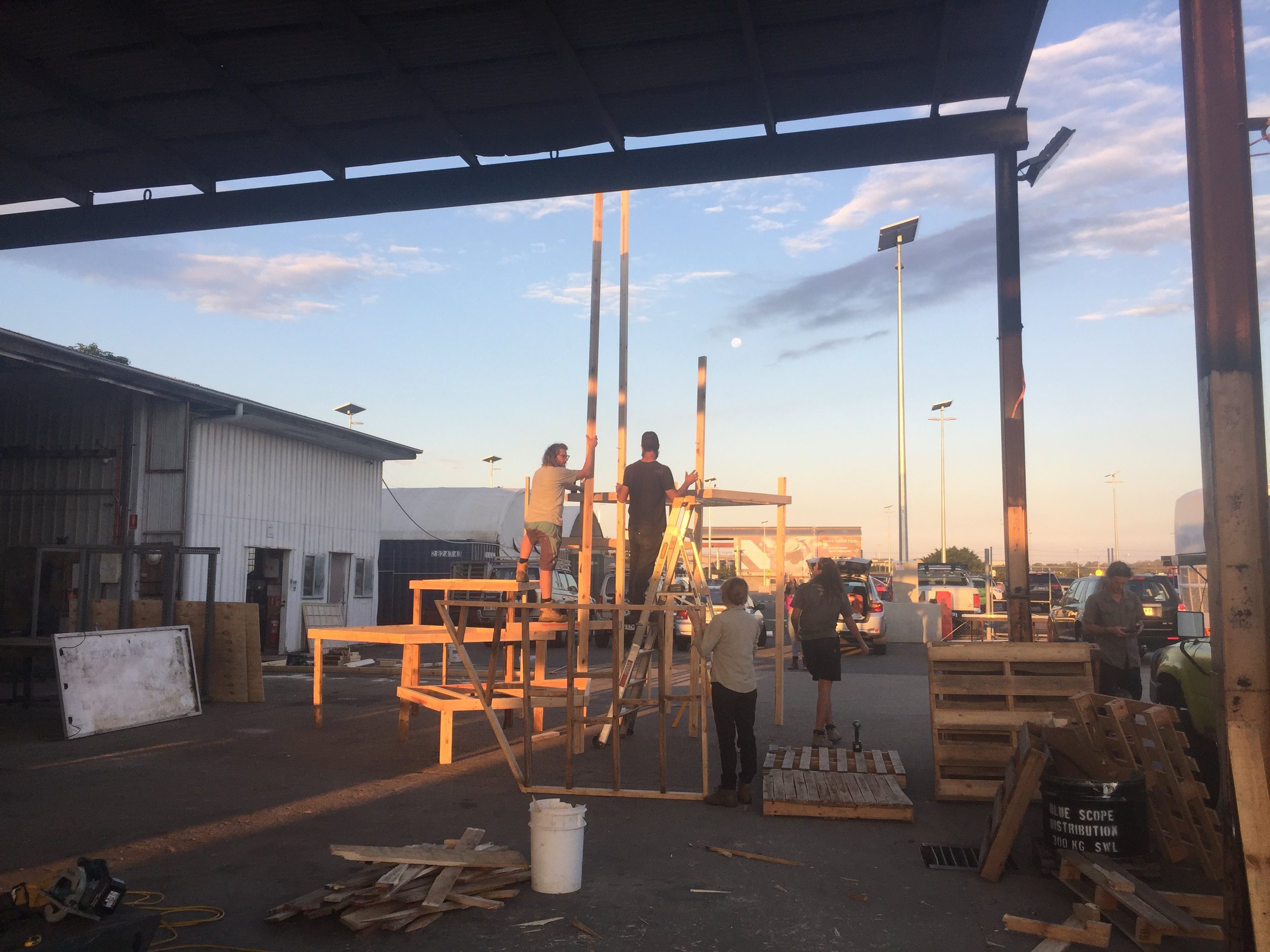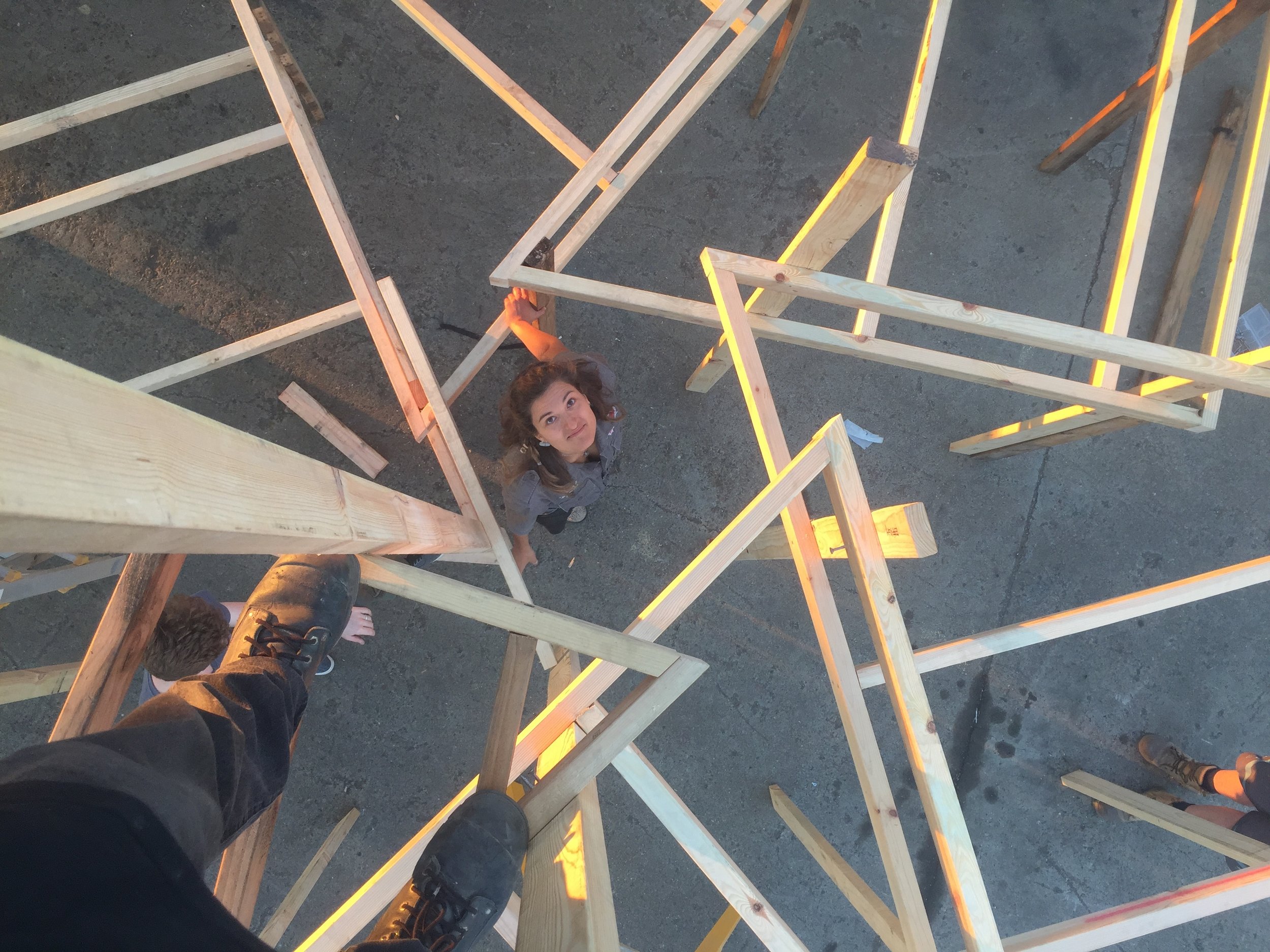 SATURDAY:
We quickly fabricated the deck framing - and tested the set up by putting them together. It was encouraging to see the structure remain standing under the weight of several grown men, particularly given that our volunteer insurance didn't cover them on a temporary structure not built to code.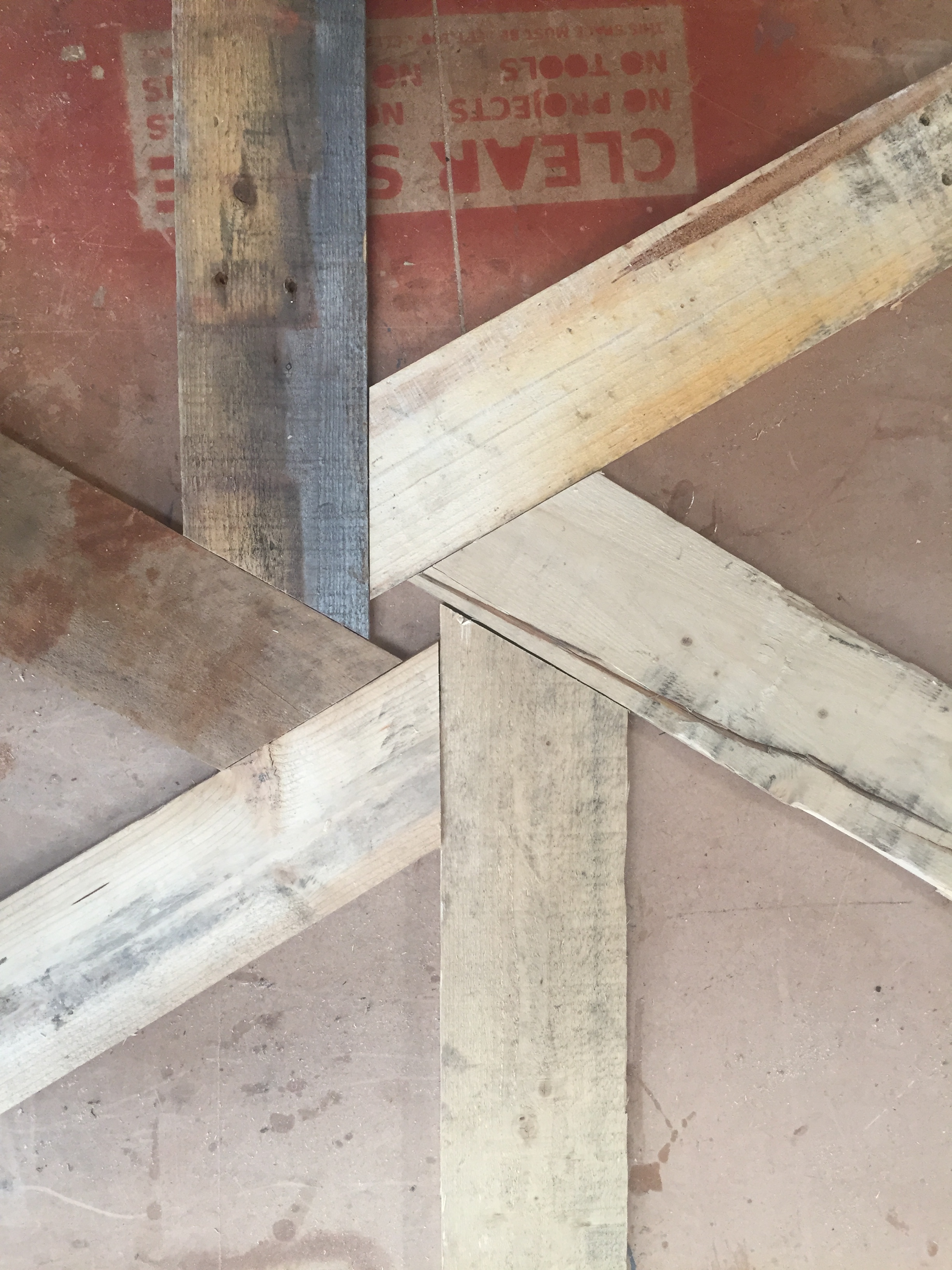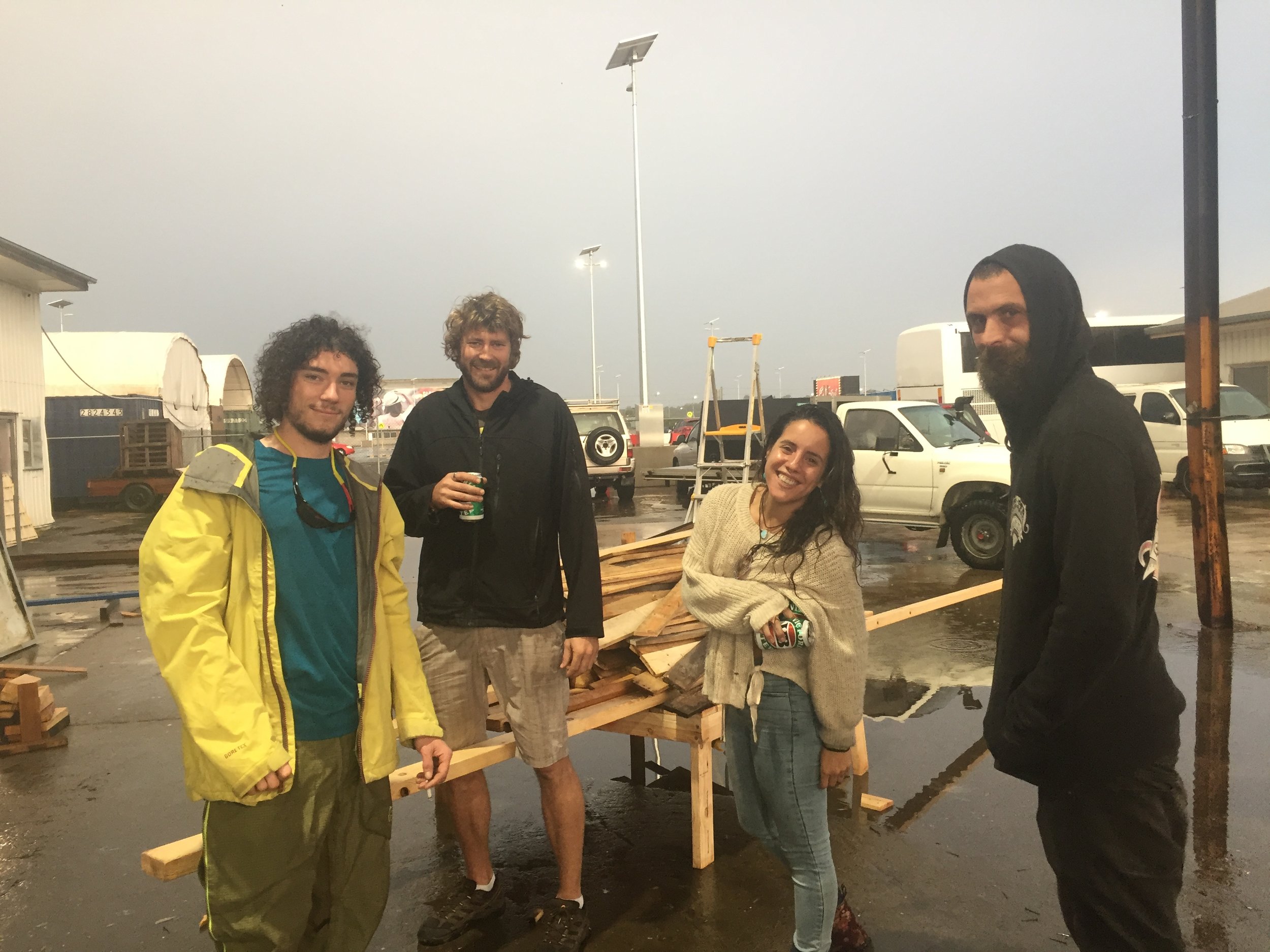 SUNDAY:
Started putting down decking on the floor cassettes before disassembling the structure in order to prepare for flatpack and transport. The day was cut short by a rainstorm that left the crew soaked - although it was probably the most efficient team work I've seen from them to date!
MONDAY:
Met with the RAD team - performance, sound, lighting and fire - to discuss plans for the burn ceremony. We used plans to draw out possible approaches to coordinating various proposed elements including instrumental performance, crowd singing / humming, smoke emitters, costumes, and the strategy for lighting the piece. Often people who have lost loved ones in the last year are invited to light the structure.
Afterwards I headed back over to EBBC to look through the shed there and retrieve some of my old hand tools and ended spending an hour sorting through a box of assorted fixings - we shouldn't have to purchase any more for the project I reckon.
TUESDAY (today):
We finished decking four of the six cassettes - the remaining two will be done in-situ, as they are too heavy to manoeuvre into place without heavy lifting equipment.
Meanwhile, the design itself continues to develop and be refined as the build progresses. Discussion moved today onto cladding materials and patterns. We confirmed collection of flitches (bark offcuts - mill waste material) with the local hardwood mill in Inglewood (for the price of a carton of beer) next week. At the same time, we are discussing strategies for safely burning the structure so that it falls in a predictable way - an interesting fire engineering experiment.