Over a month since returning from site, I am finally finding the energy to pick up the pieces from the Temple project. Despite having undertaken many such projects in the past, the physical, mental and emotional exhaustion post-event still took me by surprise. After three weeks living and working in our temporary encampment in Yelarbon State Forest, inhaling dust and sleeping on a drought-stricken winter paddock, it was perhaps predictable that I would be an easy target for the 'Ekka Flu'.

This week in Brisbane is the Royal Exhibition - better known as 'The Ekka' - an event that brings visitors from all over the state, along with particularly bitter westerly winds and an invasion of fresh microbes. Shortly after giving a Friday afternoon presentation on the Temple project at m3 architecture, a design practice based in Red Hill, I fell ill and spent a week staring at the ceiling of our rented accommodation, unable to get out of bed.

In any case, I am more or less recovered now and playing some serious catchup on fieldwork and documentation. In the following posts I will try to quickly summarise the activity of the previous few weeks.

First up - it's time for the build crew's morning stretches: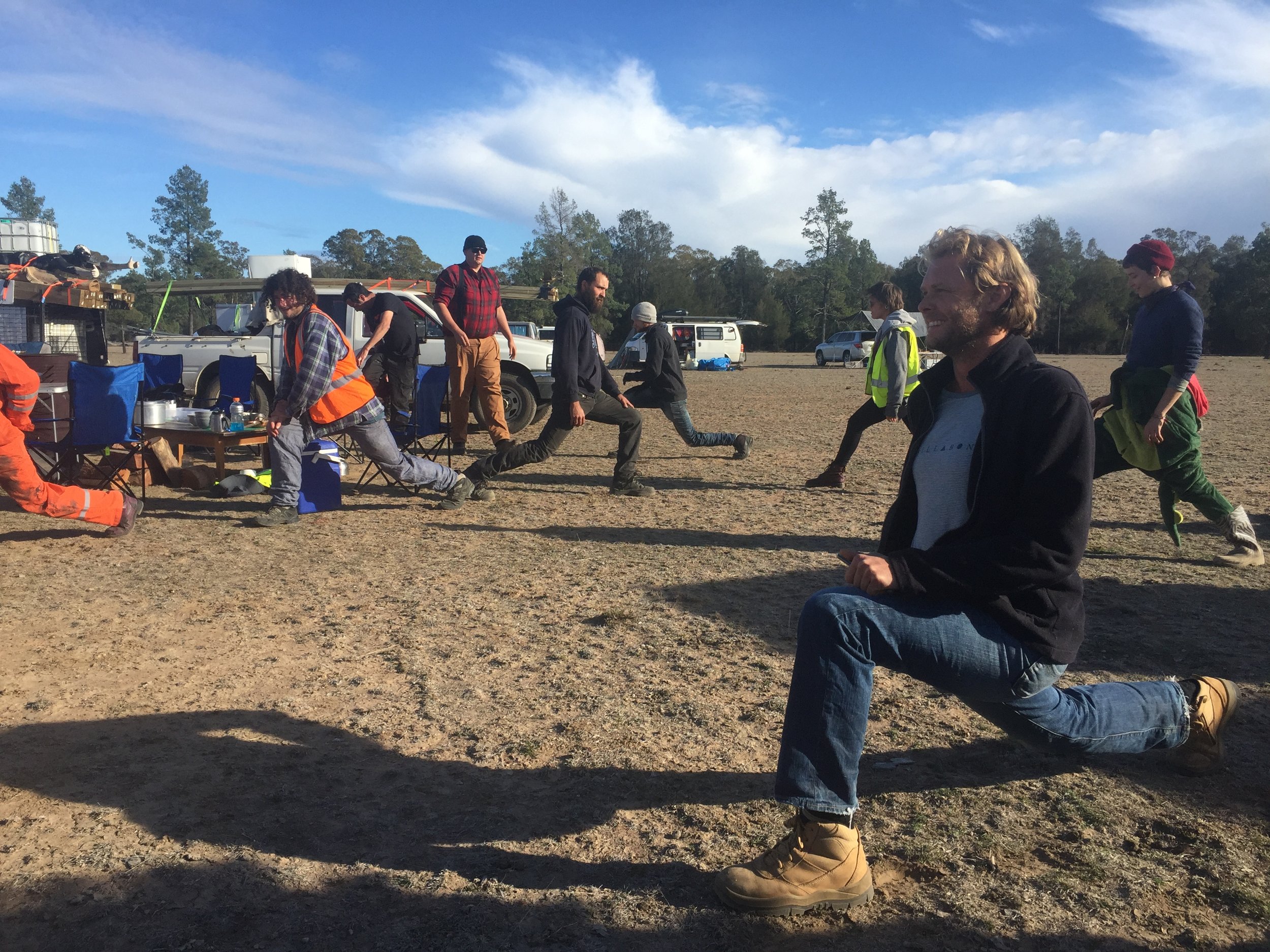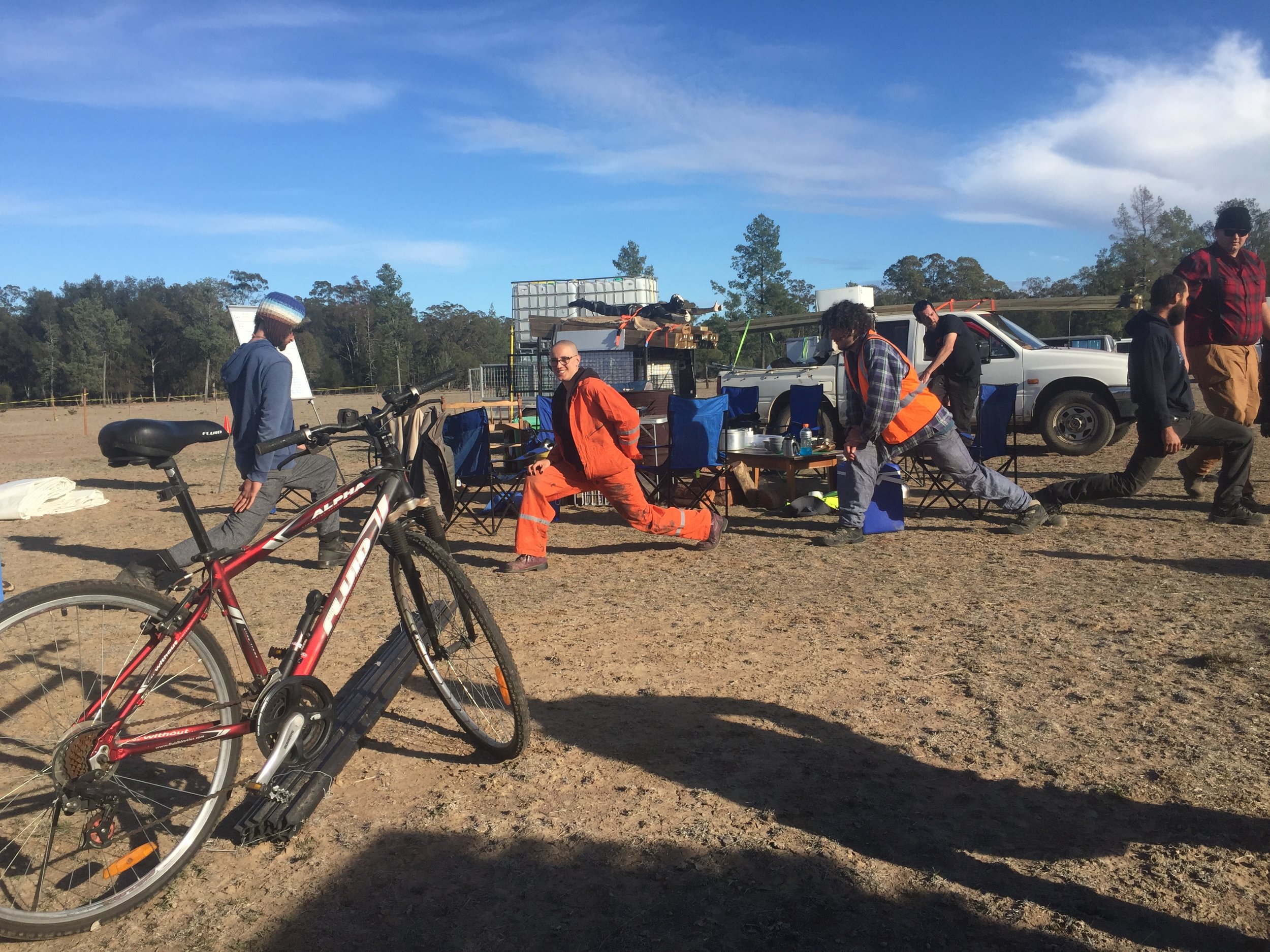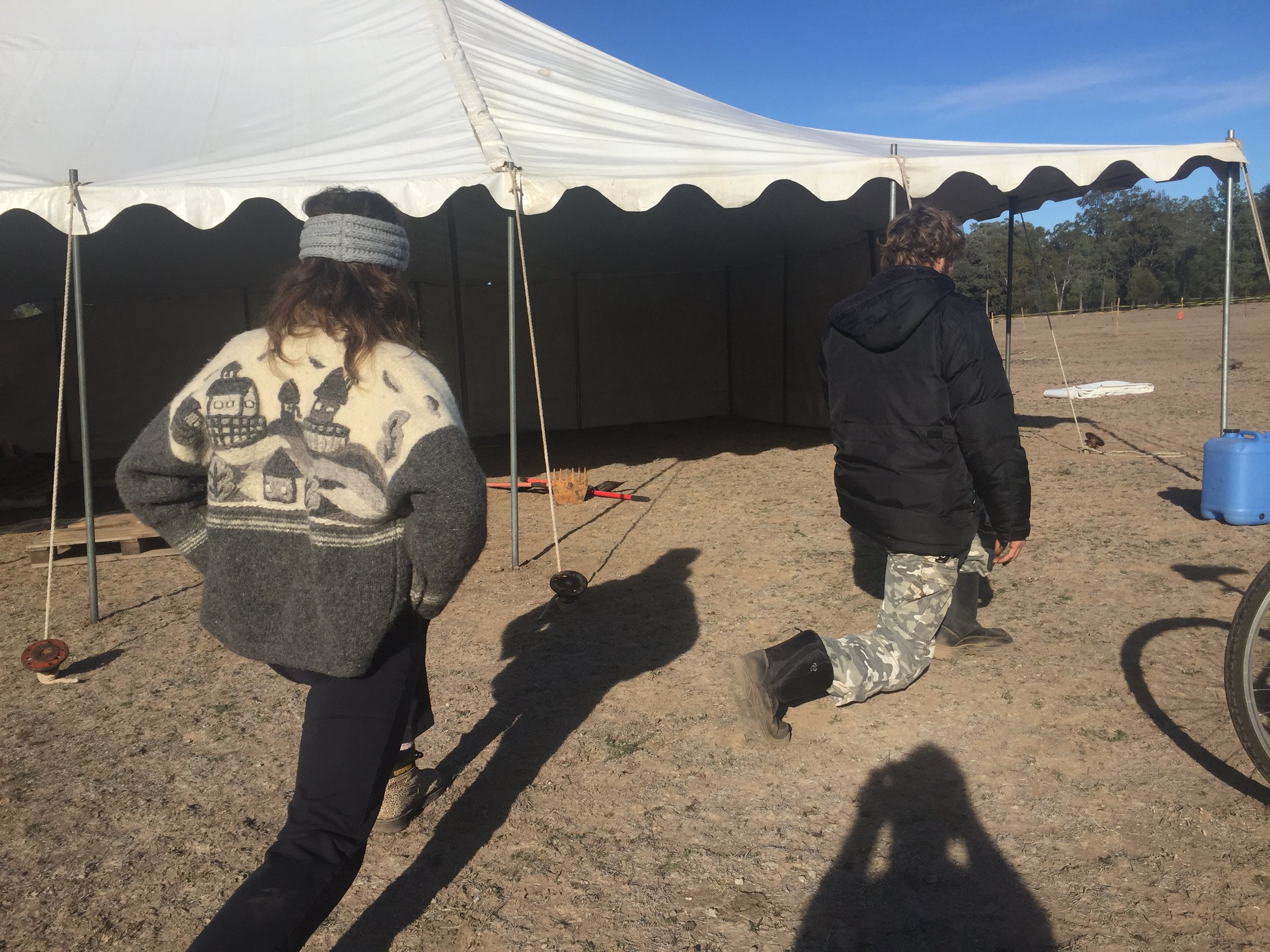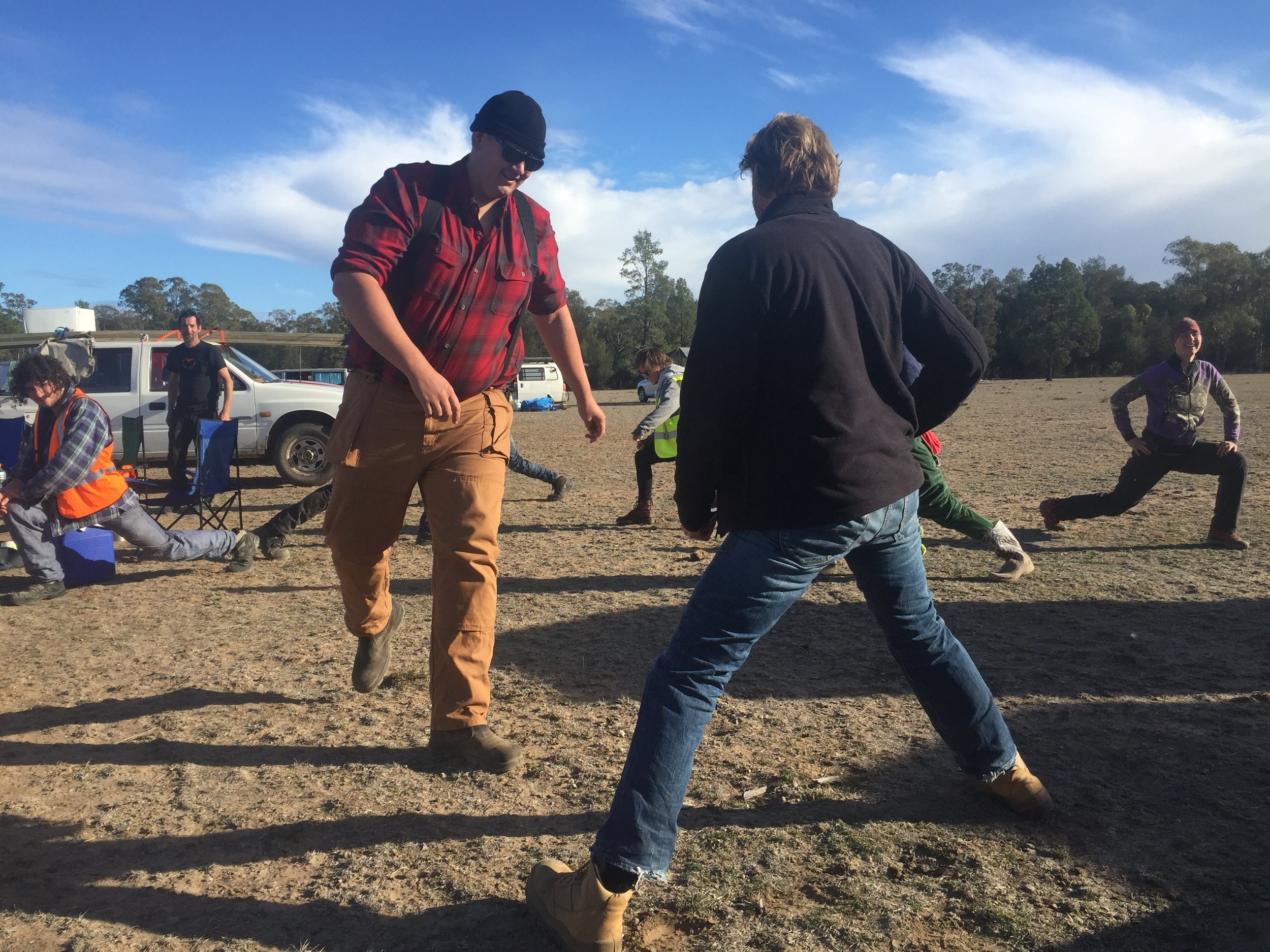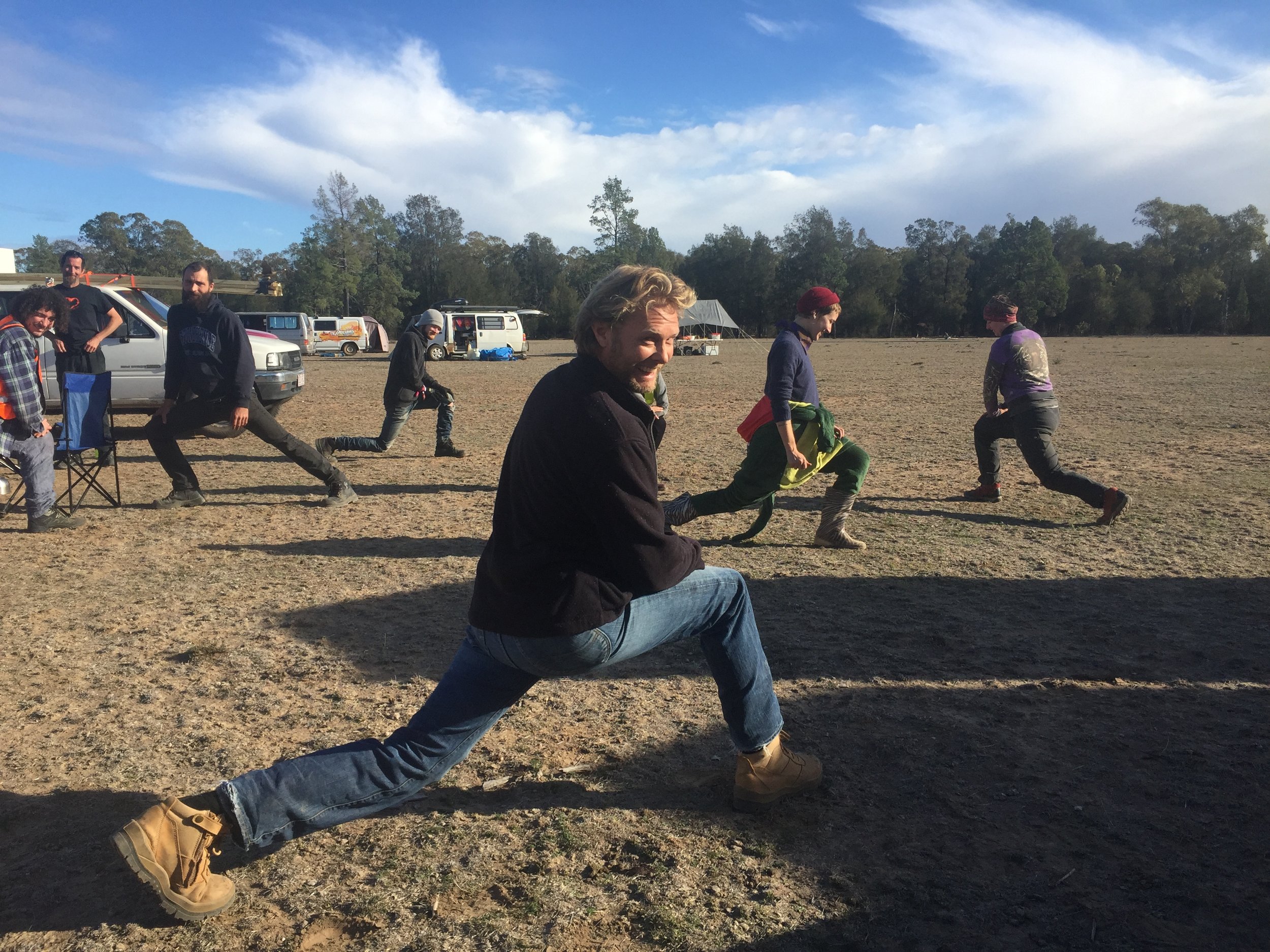 IMAGES: Modifyre veteran, former Temple and FLAME (fire safety) lead, and Kung Fu enthusiast Andy Price helps the crew to warm up on the first morning of the build.