Last Sunday the annual Kurilpa Derby set off down Boundary Street in West End:
https://www.facebook.com/events/boundary-st-west-end-qld-4101-australia/kurilpa-derby-2019/668061670324179/
A few of the folks from Modifyre's Rapid Art Deployment (RAD) team put together a float for the occasion - the High Rise Cult: a brand new lifestyle concept for the compact city-dweller.
Drawing inspiration from West End's colourful, eclectic, and charming traditional houses, this stack of milk crates offers a golden opportunity for the savvy investor. But they went quick. The team of real estate agents-cum-construction managers managed to shift all the units whilst maximising spatial efficiency, by measuring up prospective buyers amongst the onlookers in street-side bars and cafés. A well-placed BURN Arts micro-grant facilitated the purchase of emergency blankets to create fresh gold flags for the occasion.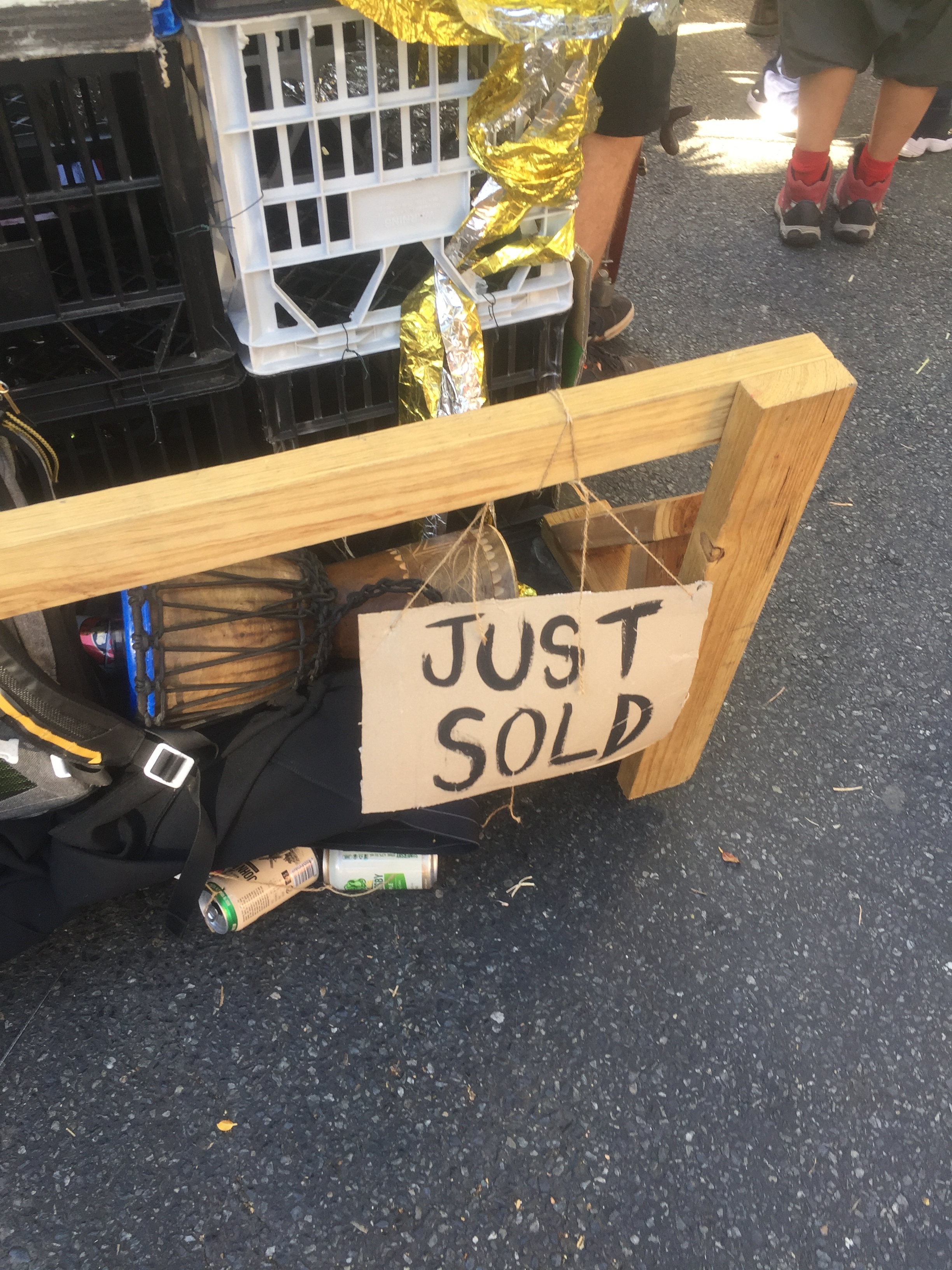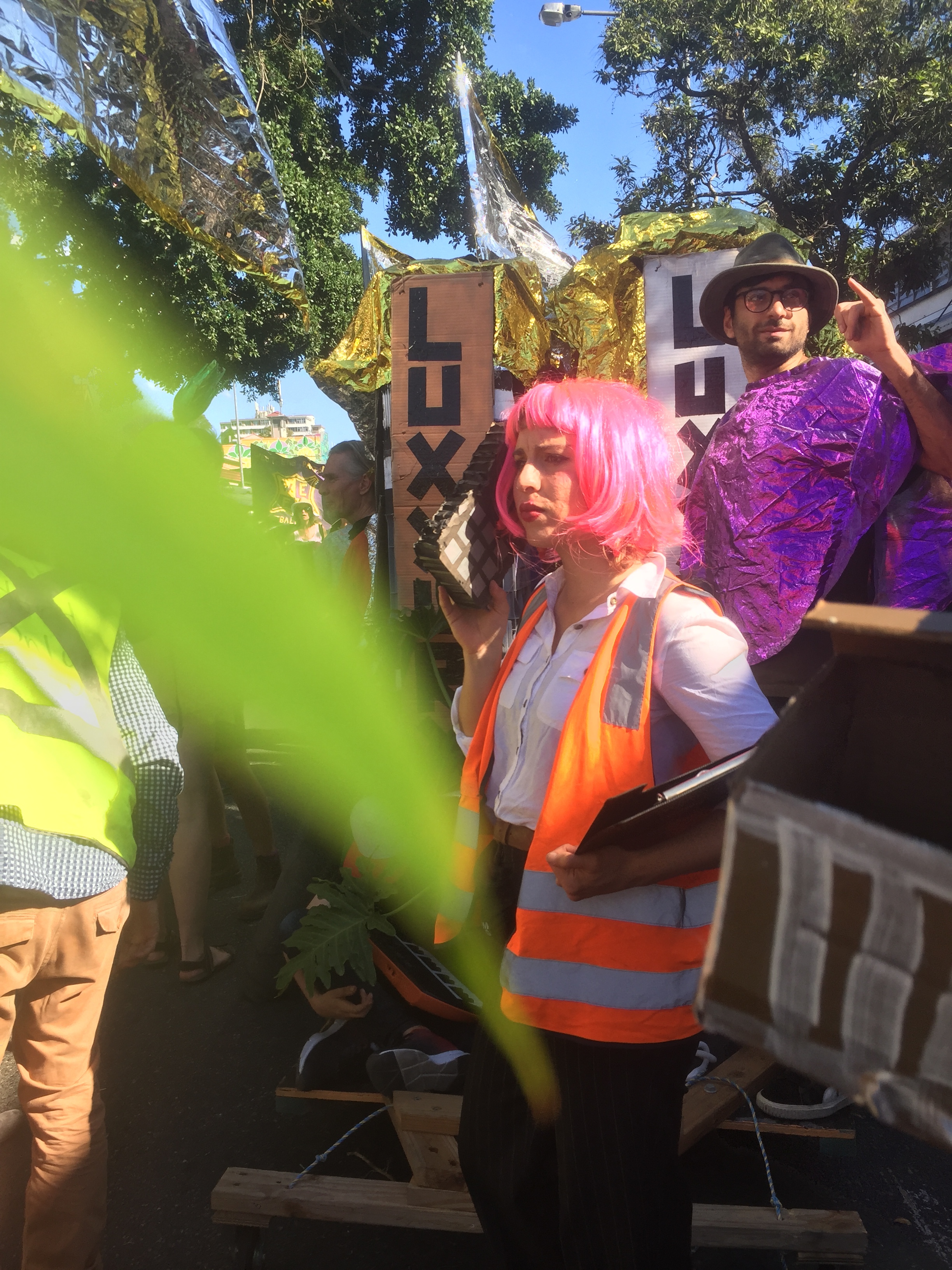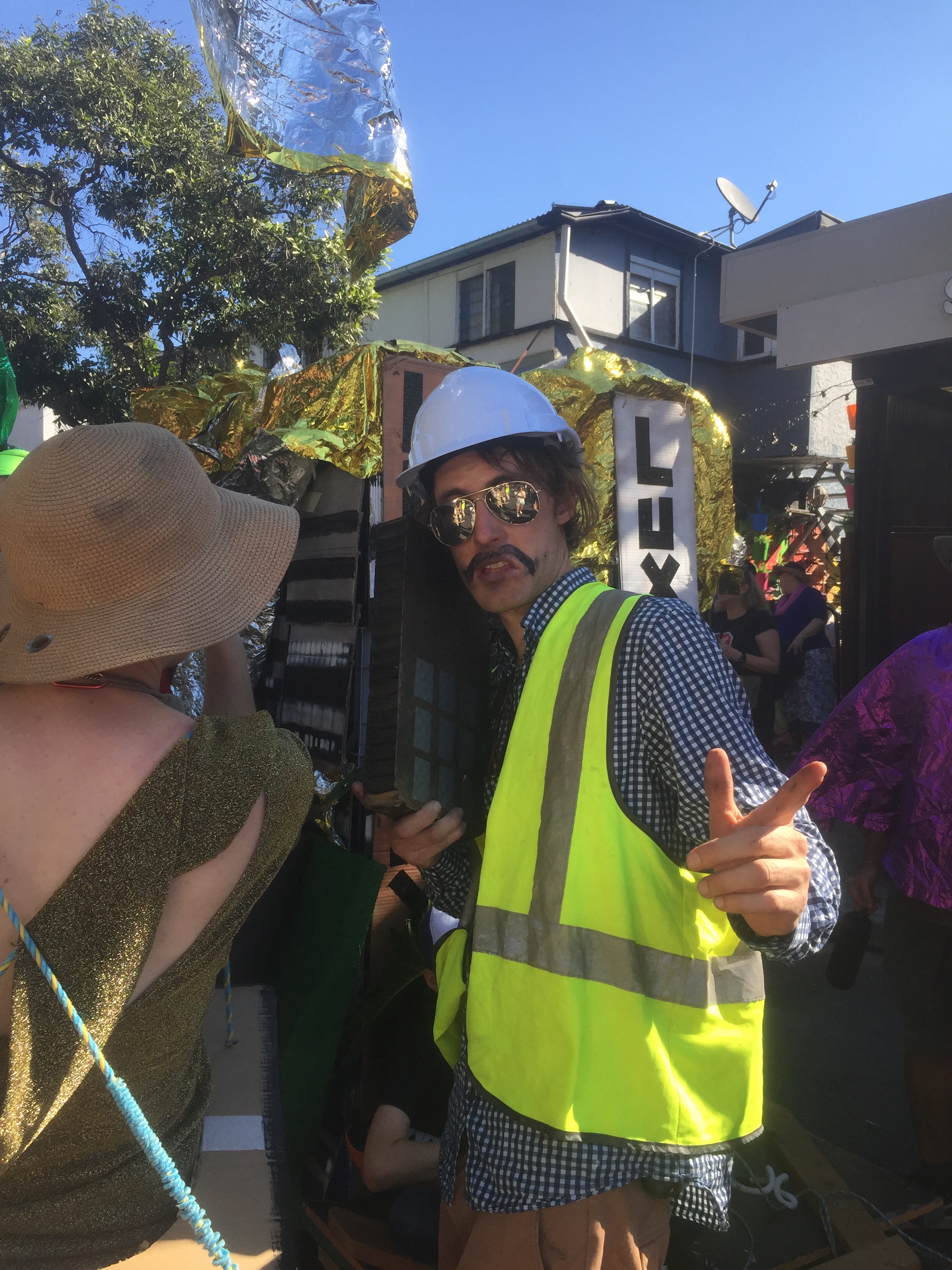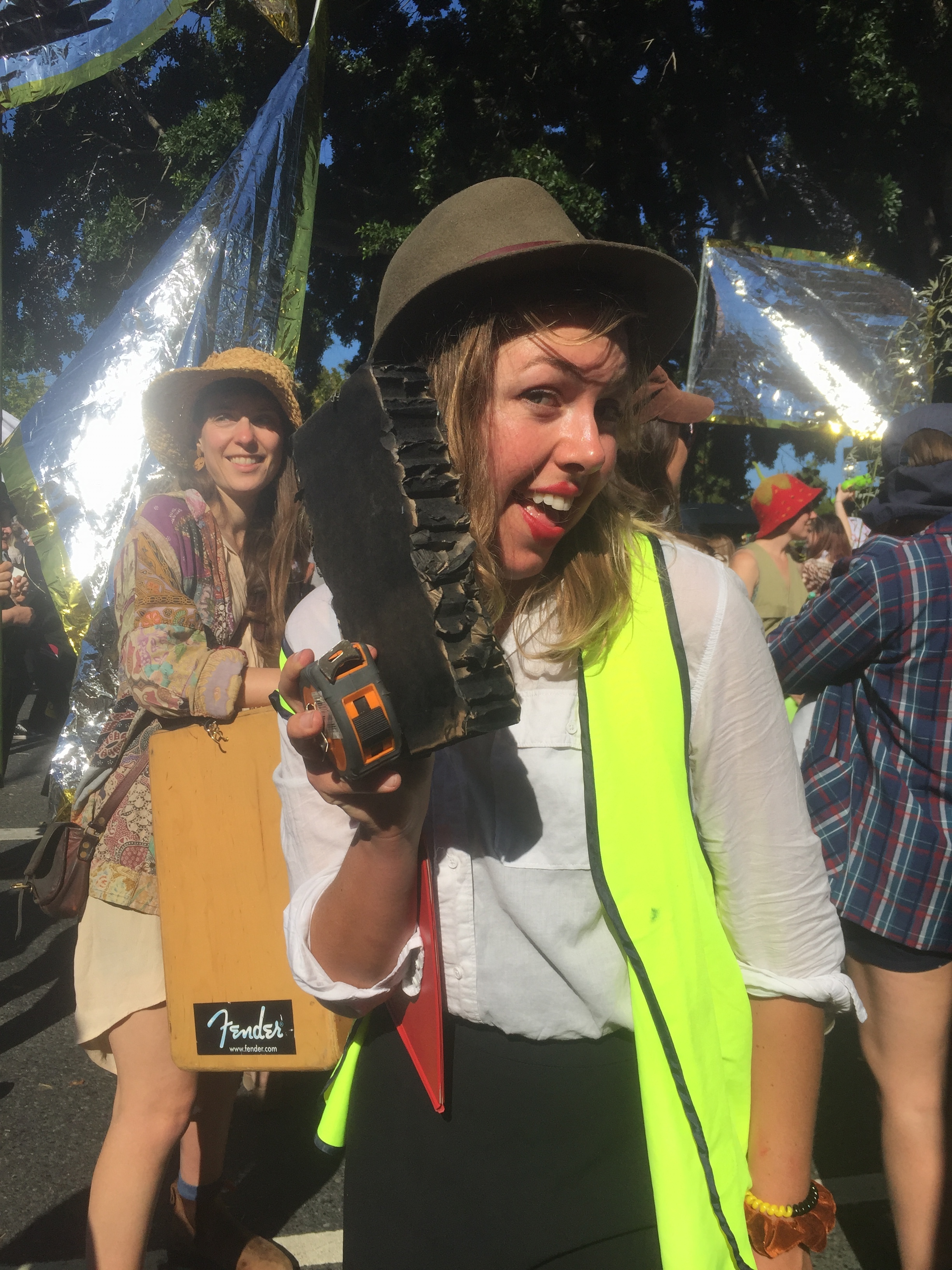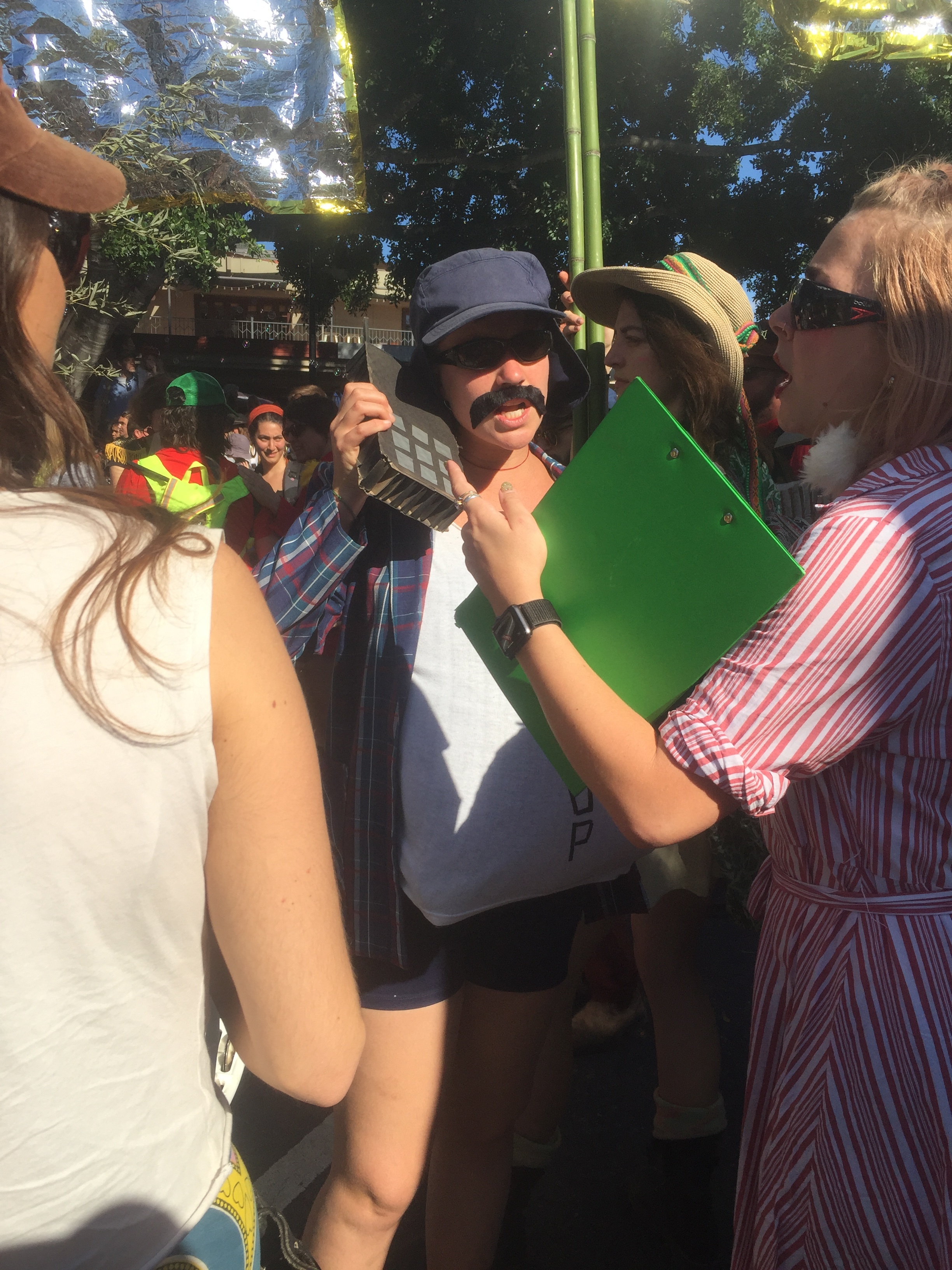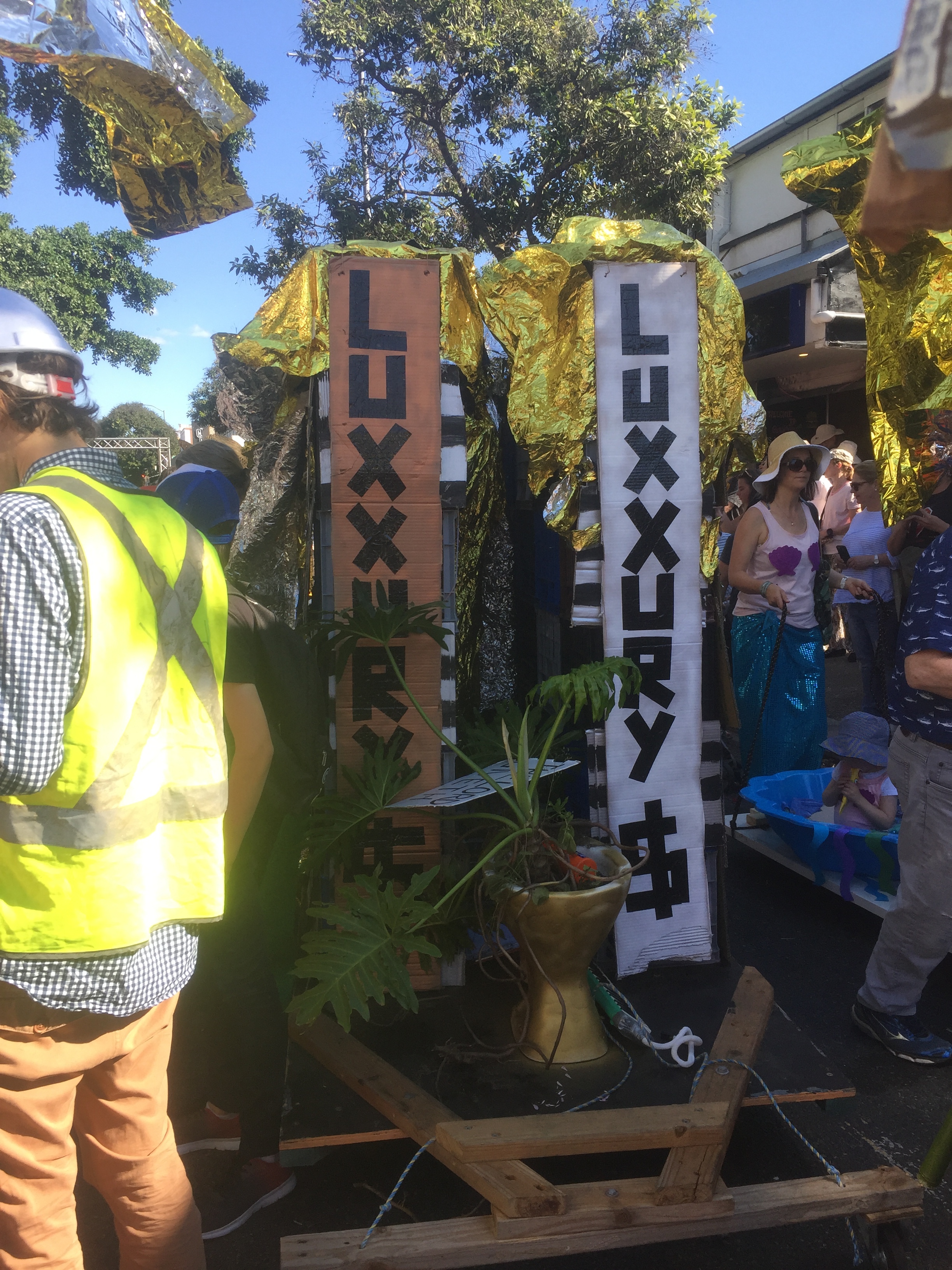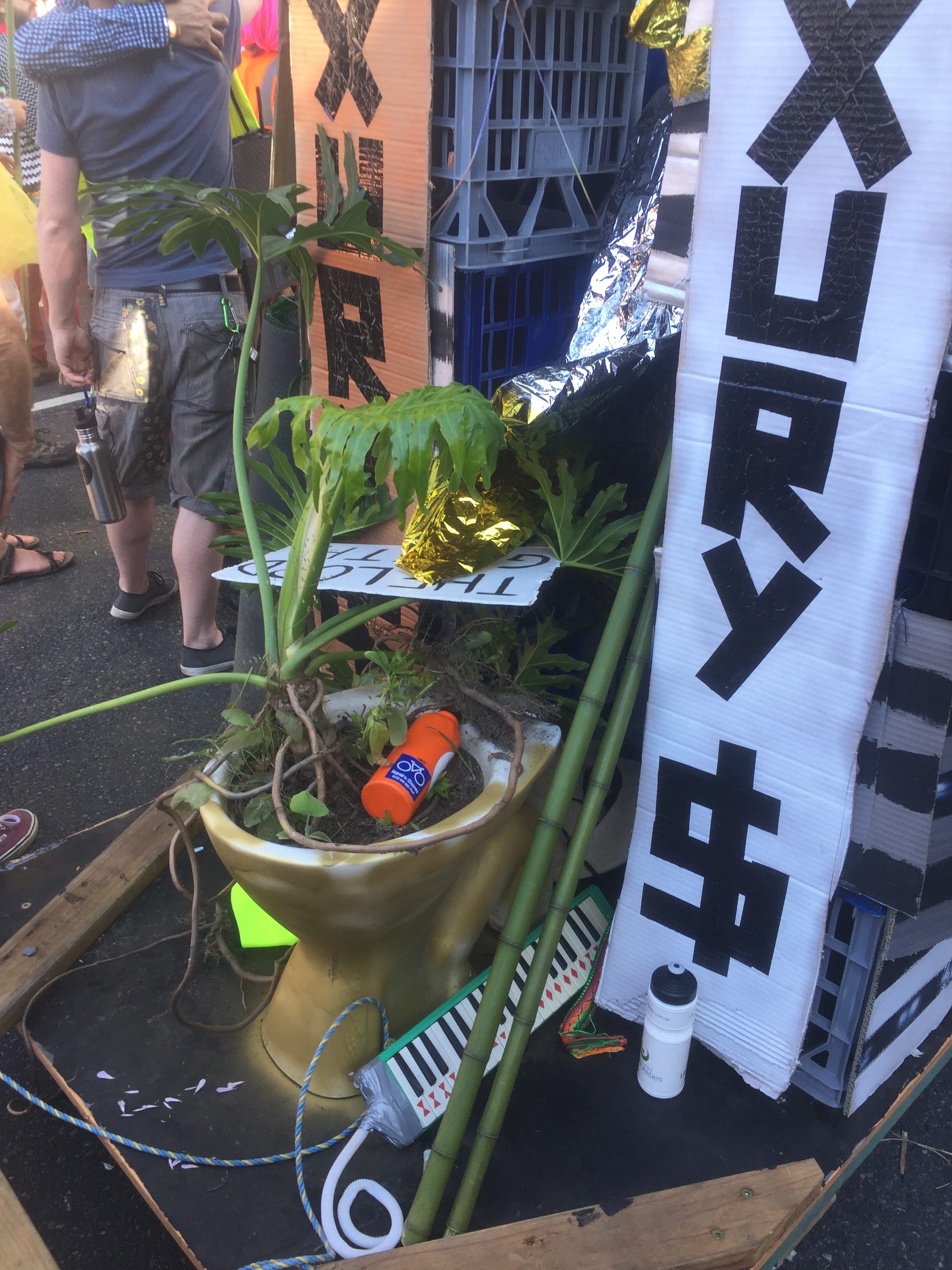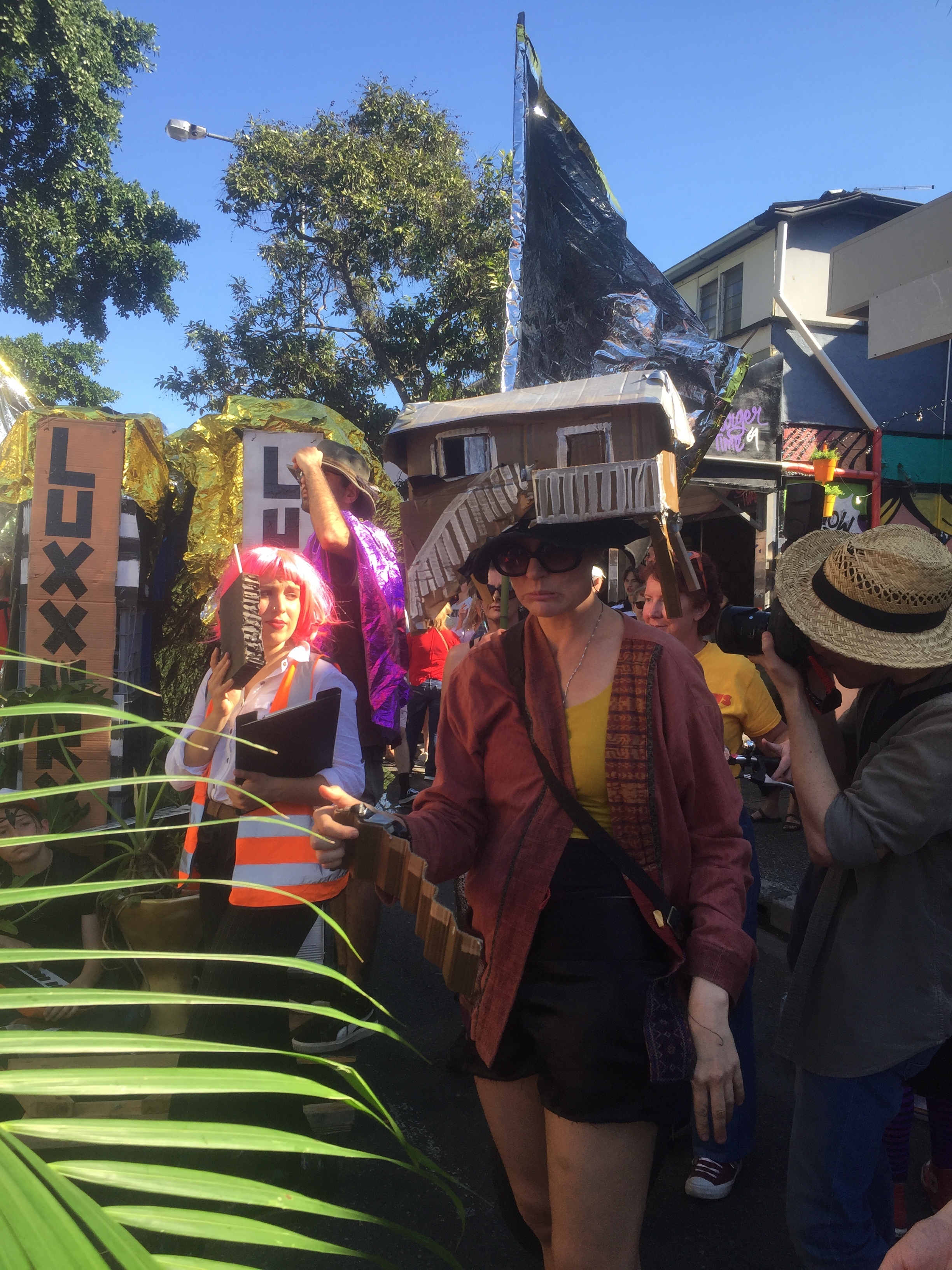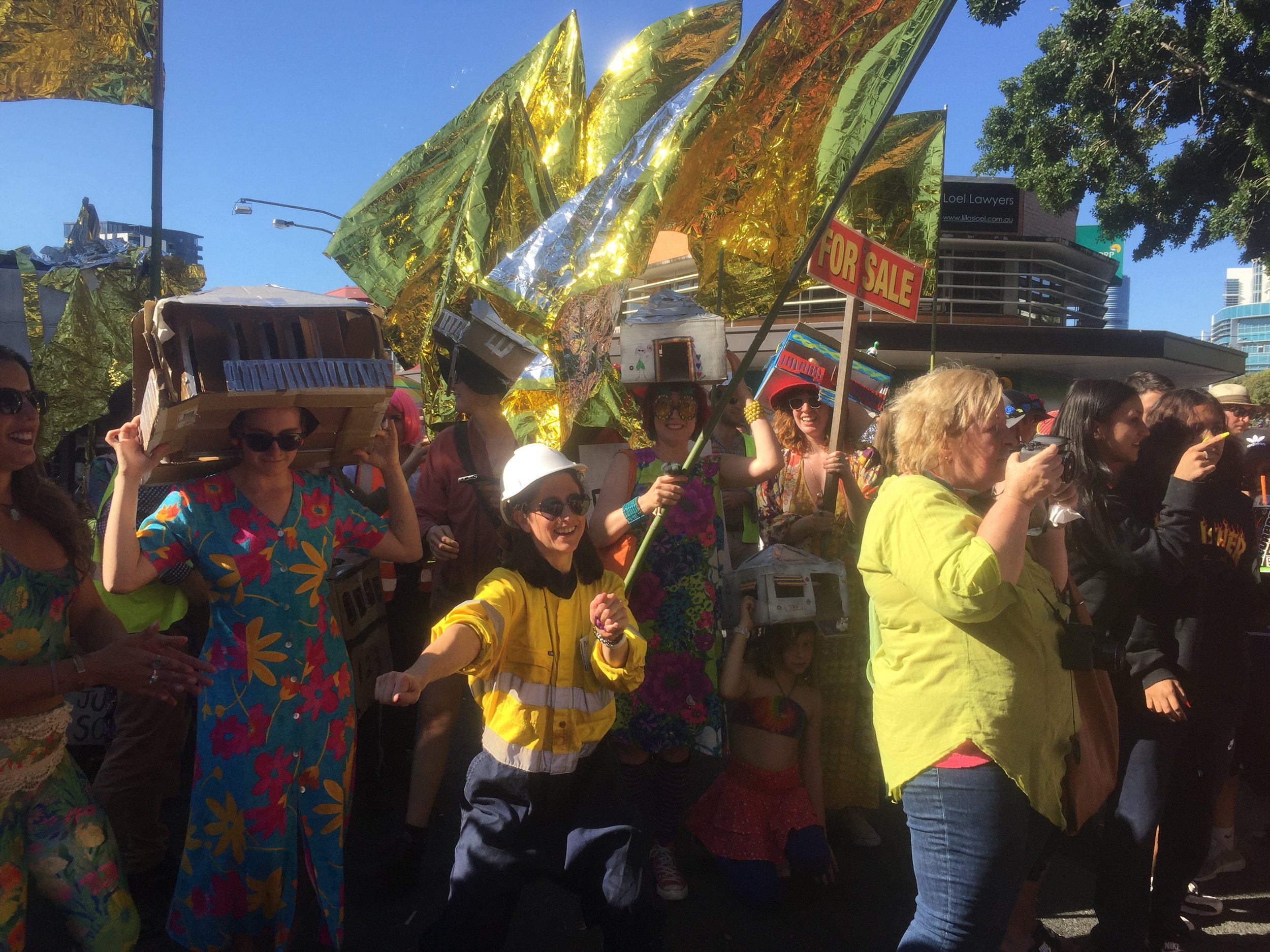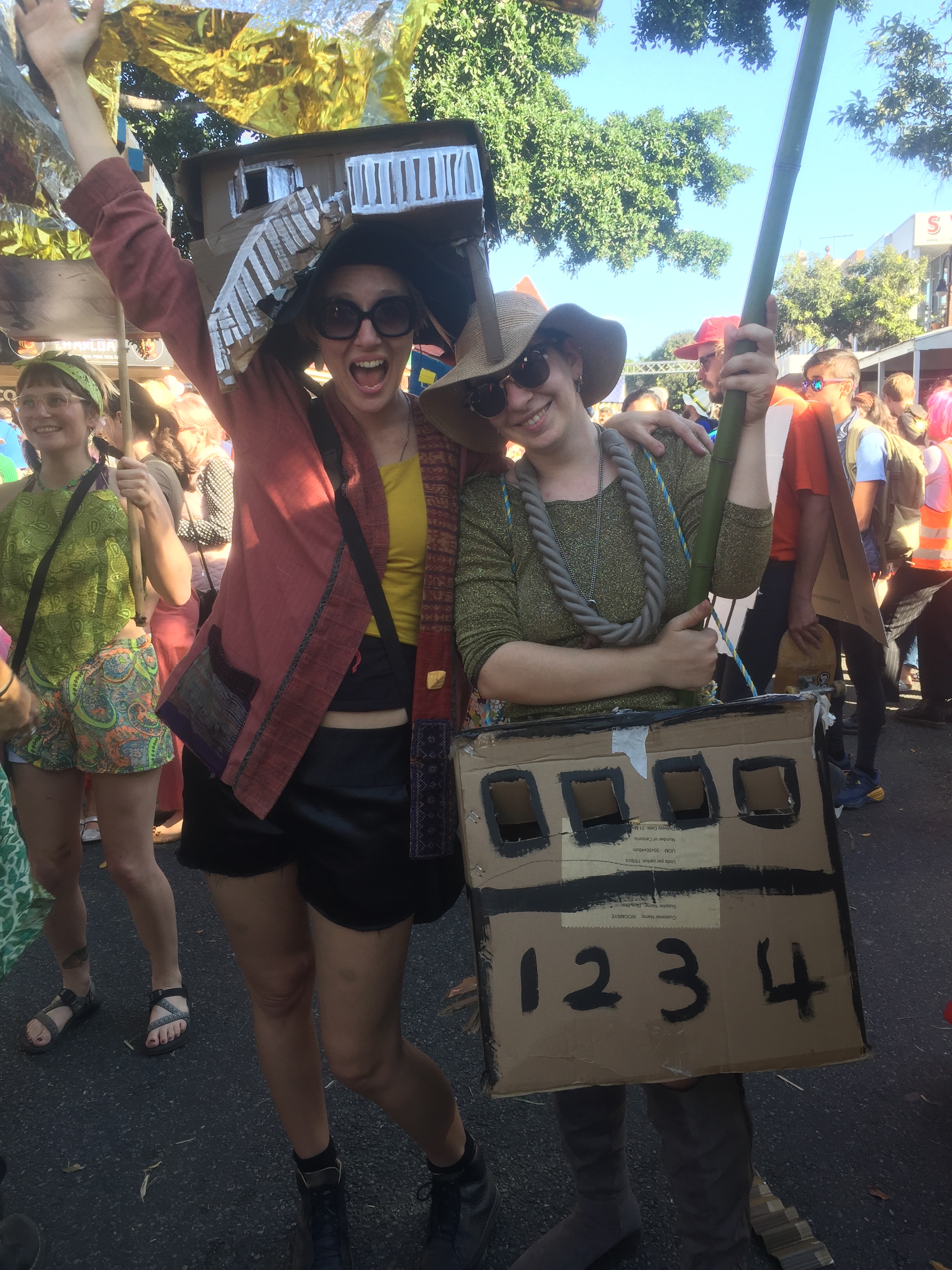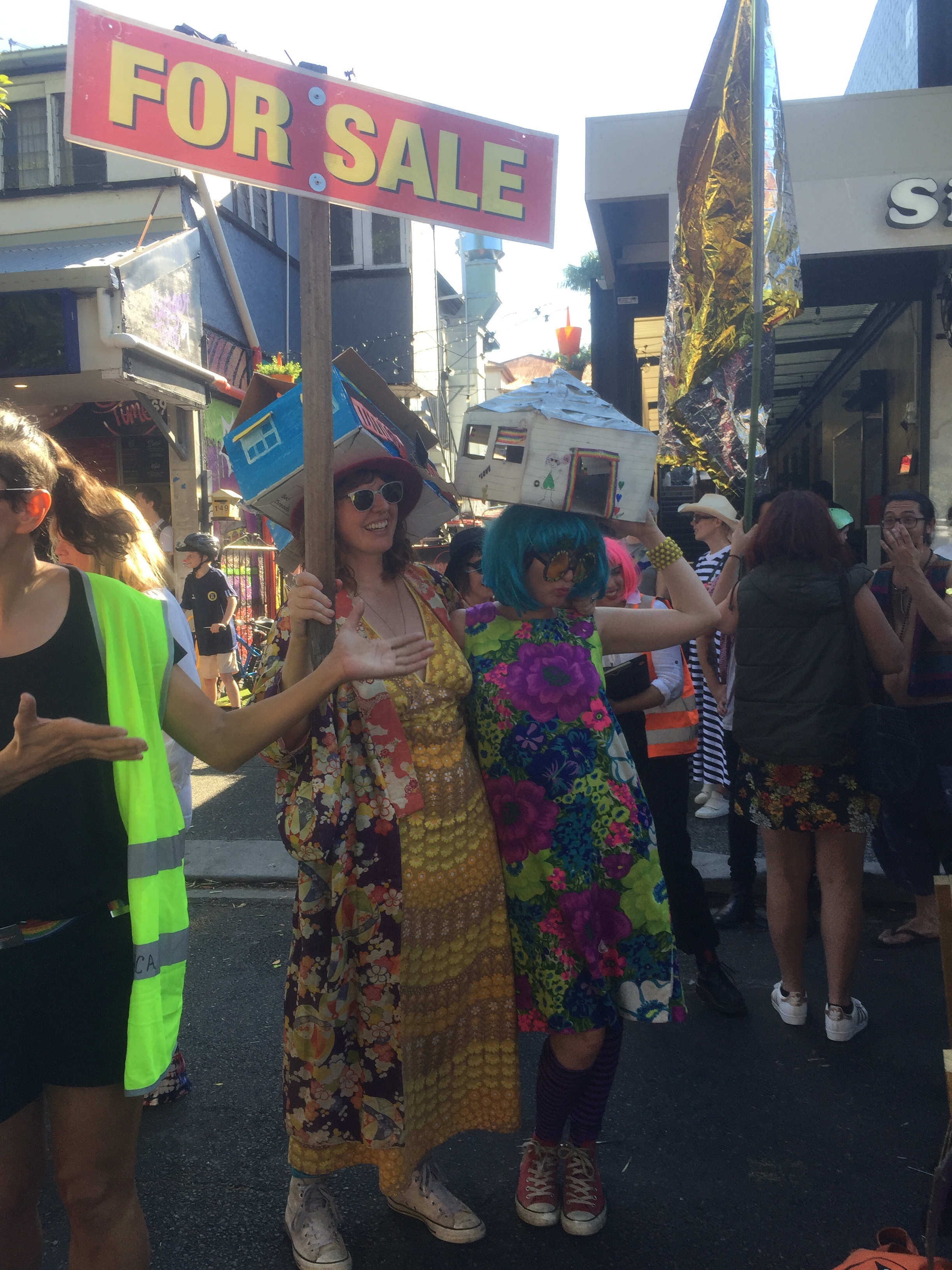 Working bees for the High Rise Cult took place over three weeks leading up to the event. Most of the work happened underneath a rented house just off Boundary Street. In typical Brisbane fashion, the space was temporarily transformed into an artisan workshop, with masters in the crafts of cardboard and masking tape, spray paint and markers, bamboo and emergency blankets, milk crates and plywood coming together to share their skills. The work often went late into the night, with meals and beers galvanising a small but dedicated community around the growing tower.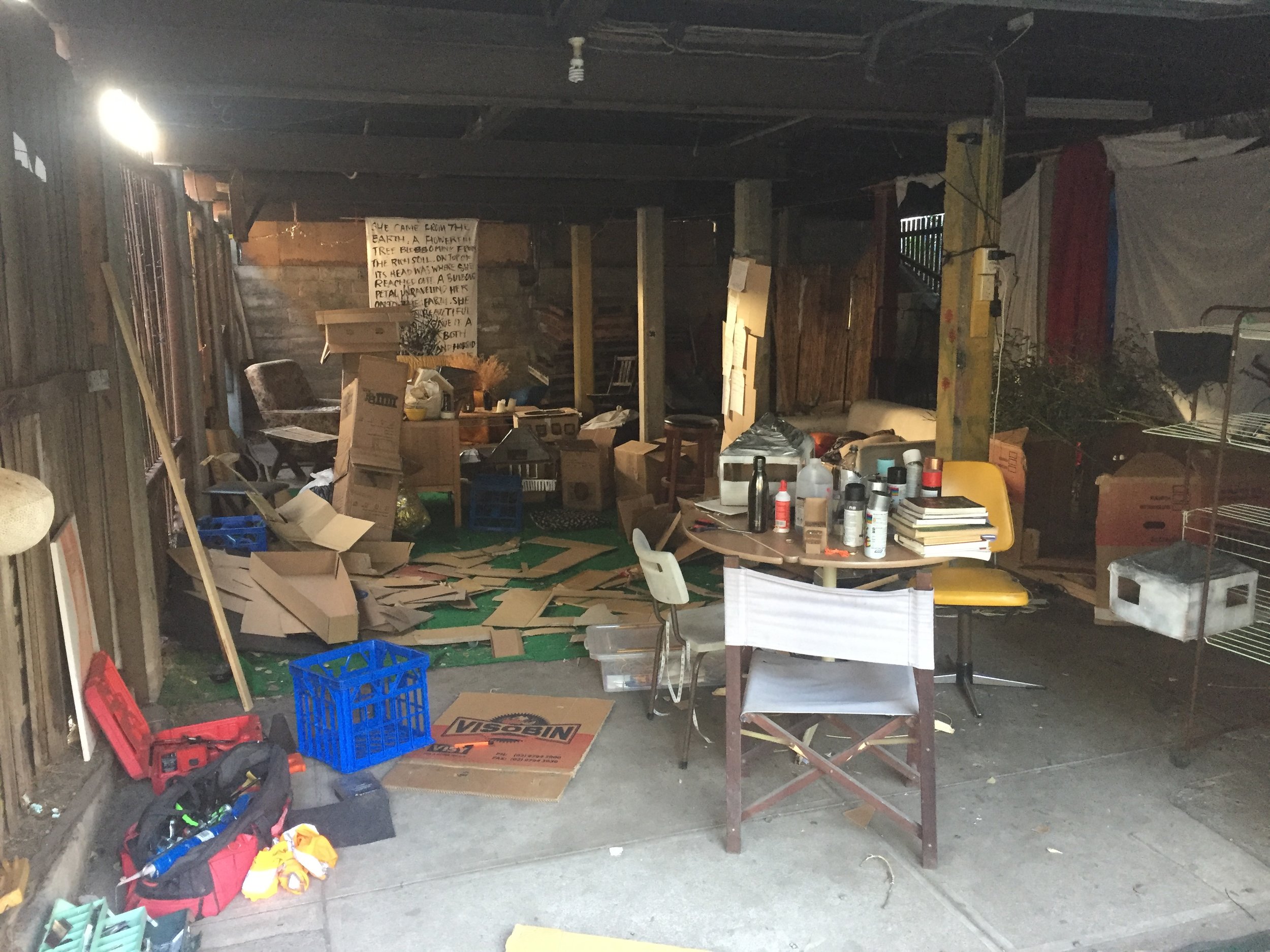 So compelling was the result of this labour - and the pitch of the sales team - that the tower was deemed by the Derby judges to be deserving of the 'best float' award. Lead Developer, and designer of the milk crate tower, Stirling Blacket proudly accepted the award from Councillor Matik on behalf of the team.
The irony wasn't lost on Councillor Sri, who duly elicited a well-timed boo from the crowd. However, there doesn't seem to have been a hint of irony for the editors of Westender magazine when they used images of the Cult to illustrate Michael Major's step-by-step guide to place-branding…
https://westender.com.au/change-is-happening-for-west-end-how-can-we-protect-its-essence-and-character/