The first few days onsite at Yelarbon were spent unloading and constructing the basic infrastructure to allow the larger builds to proceed. This included the crew kitchen, workshop and storage areas; marking out the main access routes and camping areas; shade structures at the build locations, and of course a portaloo - though in previous years this has only arrived after a few days onsite, so to have it from the beginning was considered something of a luxury! Next up was power and lighting, a site office, and a dining space.
The event site was marked out using a laser measure from a fixed set-out point indicated on the hand-drawn site plans shown below. These plans were then used by the Dept of Infrastructure and Construction (DIC) to lay out the key infrastructure starting with the crew compound and working outwards. Drawn by the event Town Planner and architectural graduate Stirling Blacket, the site layout was established through a community design process over the course of several months leading up to the event. The key considerations were local Indigenous land use and mythology, soil conditions, existing burn scars from previous year's events, traffic management and minimising vehicle impact, noise mitigation for neighbouring graziers, and the creation of effective civic spaces.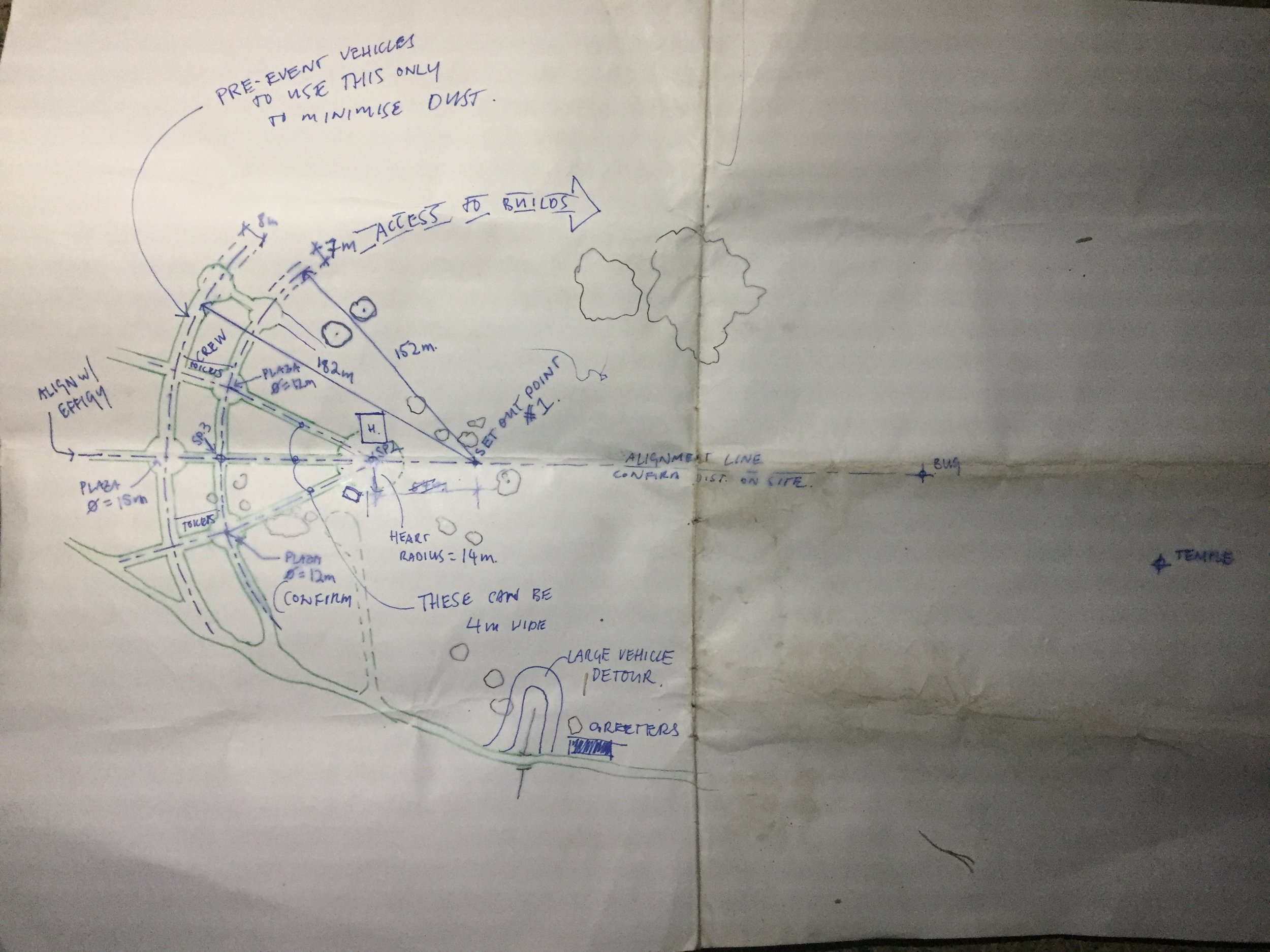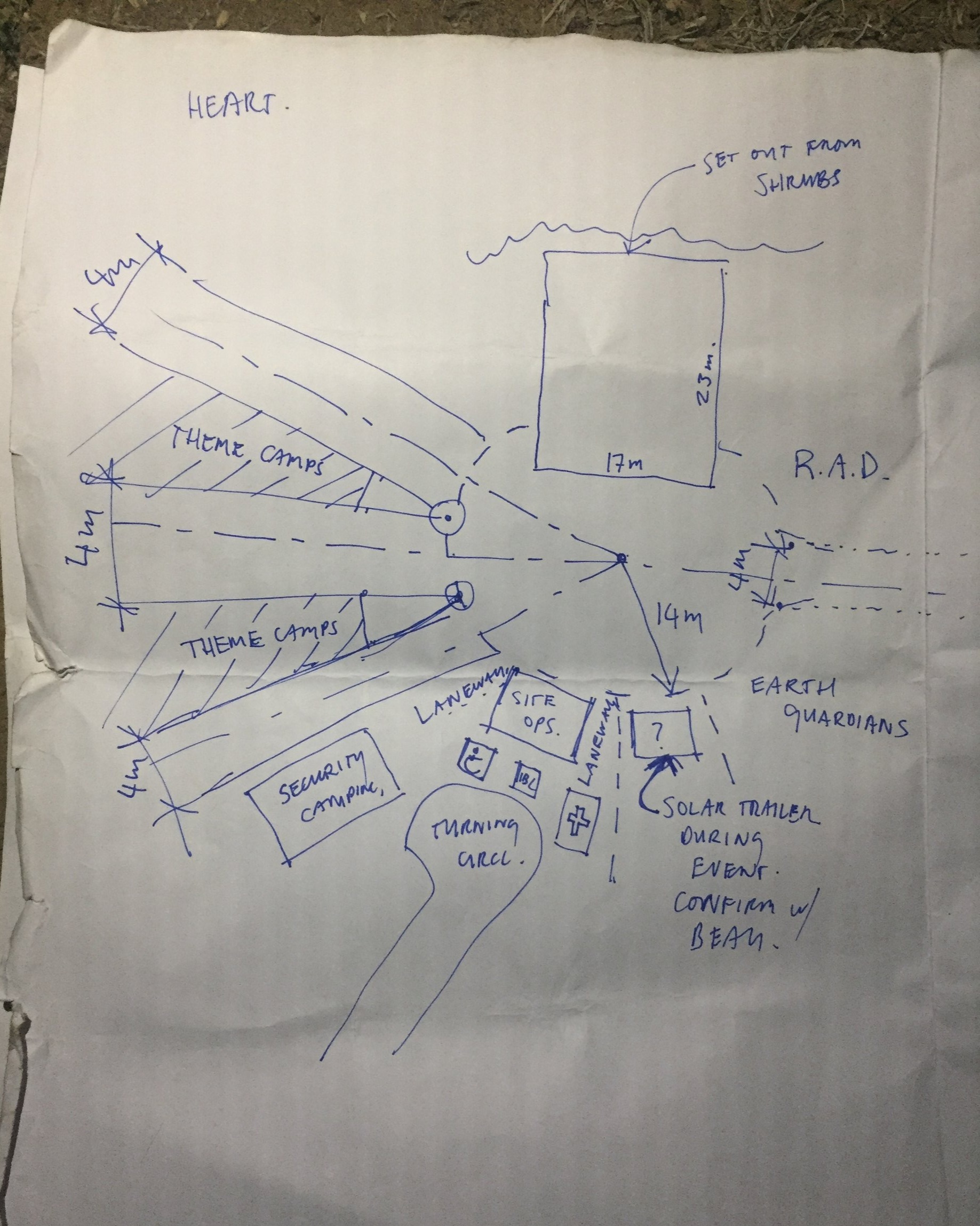 25 June: The first structure goes up on site - a 12x8m marquee, soon to become the crew kitchen, tool storage and workshop.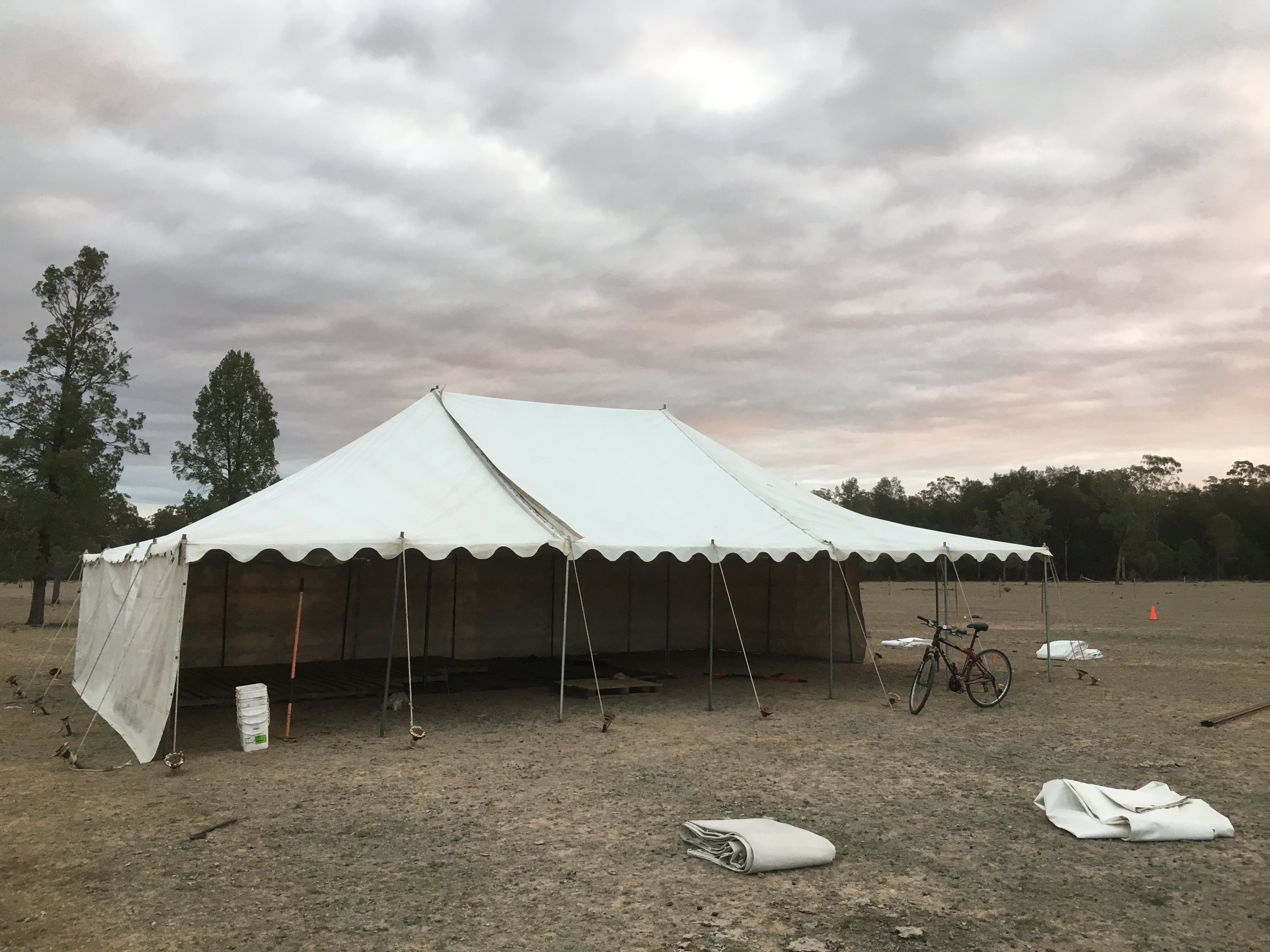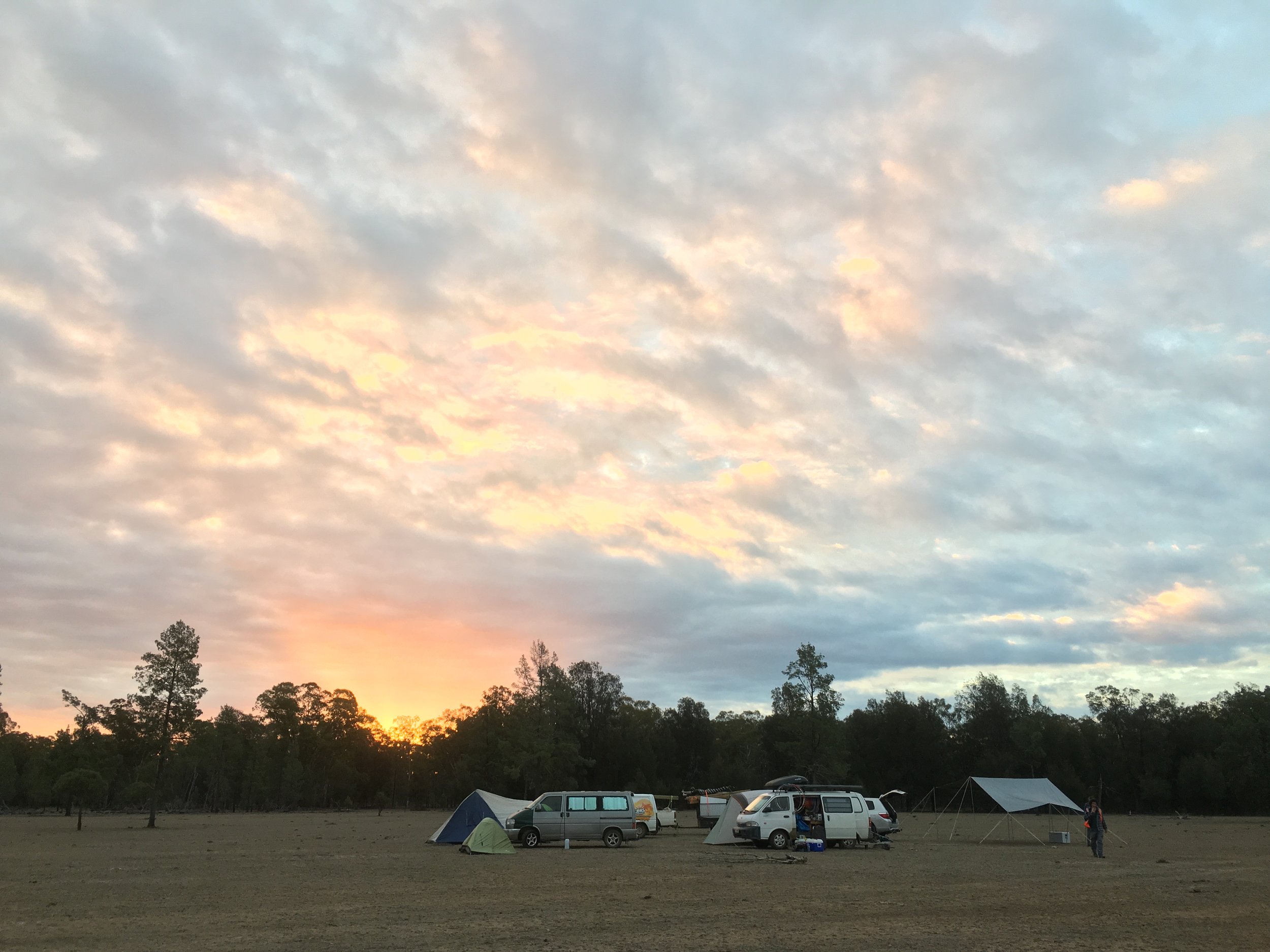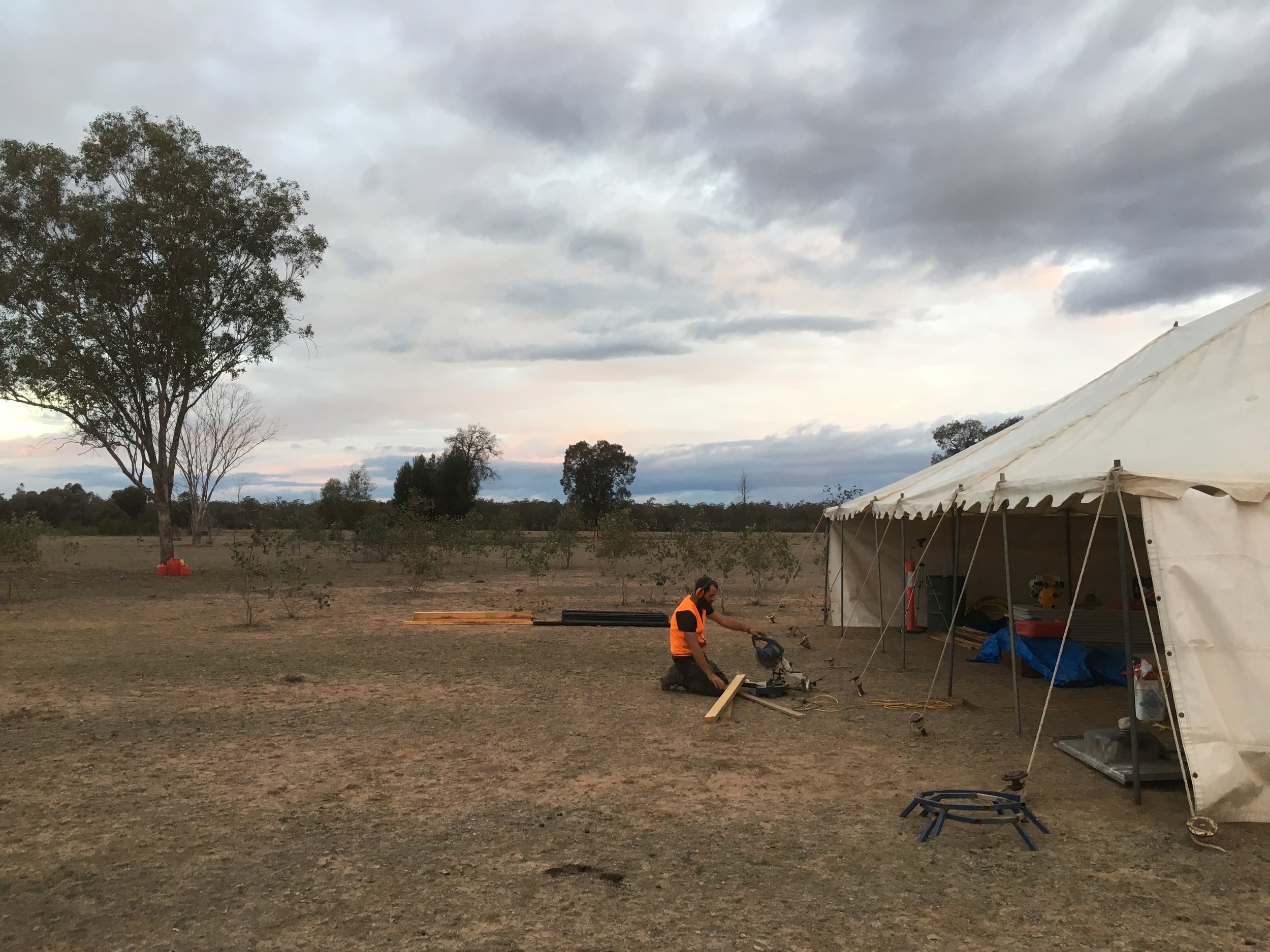 26 June: shade structures are erected at the build sites, some 500m from the crew compound, affording the Temple and Bug crews (and their tools!) some protection from the elements - primarily sun and dust - in the days ahead.