This weekend I helped to kick start the Temple, a large-scale effigy built by BURN Arts Inc as part of Modifyre, an annual arts festival held in Inglewood, Qld - three and a half hours west of Brisbane. https://www.modifyre.org/
FRIDAY evening we had a get together for the volunteer build team and key representatives from other event teams including the Power Rangers (onsite power & lighting), FLAME (fire safety), DIC (Dept of Infrastructure and Construction), MAD (Modifyre Art Department), and RAD (Rapid Art Deployment), each of whom has input to various aspects of the final design.
SATURDAY was spent de-nailing, preparing and sorting salvaged timber - mostly from pallets and roadside scavenging - and evaluating what could be used for which parts of the structure. It was decided that considerably more material with a known structural performance would be required, and that the overall design had to be simplified to allow for easier assembly offsite - otherwise, virtually all the structural materials would be sourced from the hardwood mill in Inglewood, necessitating the crew travelling to site much earlier.
SUNDAY there was more material prep while we re-worked the concept model into something more achievable in the timeframe / budget.
Taking its initial cue from the work of David Best (first at the Burning Man festival in Nevada and subsequently around the world - https://davidbesttemples.org/), the Modifyre Temple is built each year by a team of volunteers over the course of just one month leading up to the event.
The Temple is a kind of monument to transience. It goes from conception to construction to conflagration in less than six months. During the week of the event (3-9 July), it serves as a repository for mementos and memorials to lost loved ones - a kind of vessel for personal and collective grief. At the event's closing, the piece is then ceremonially burned as a symbolic gesture of release and catharsis. Often the fire is lit by participants who have lost friends or family in the last twelve months.
Since March I have been mentoring the project lead Leonor (pictured above) in the delivery of the Temple, primarily via Skype and email. Leo is a graduate architect, but has never been to Modifyre nor led a team on a project of this scale. As such, I was asked to advise her on the design of the structure such that it is:
a) easy and quick to build, but still engaging for a team with widely varying levels of experience - from the carpenter with 30+ years experience to the first-time wood-worker;
b) feasible with primarily found / salvaged / recycled materials - and conceptually flexible enough to allow for the eventuality that some materials won't be forthcoming;
c) cheap - BURN Arts runs its events on a shoe string - the overall project budget for materials & transport is just $1000; and
d) transportable in components using only pickup trucks and a 10'x6' trailer.
In helping Leo to navigate these considerable design constraints, I have sought to connect her with the people and resources in Brisbane and Inglewood that she needs to realise the project - in particular:
Carpentry & general construction expertise

Structural engineering & timber design - for fire & live loads / climbability

Material suppliers - demolition yards, recycling yards, timber mills

Transport suppliers - folks in the community who might have utes, trailers or trucks available

Collaborators for illumination, sound, etc
The result has been a rapid design development process involving many different perspectives and culminating in a schematic design that appears to meet all requirements. Although the real test is when we actually try to build it..!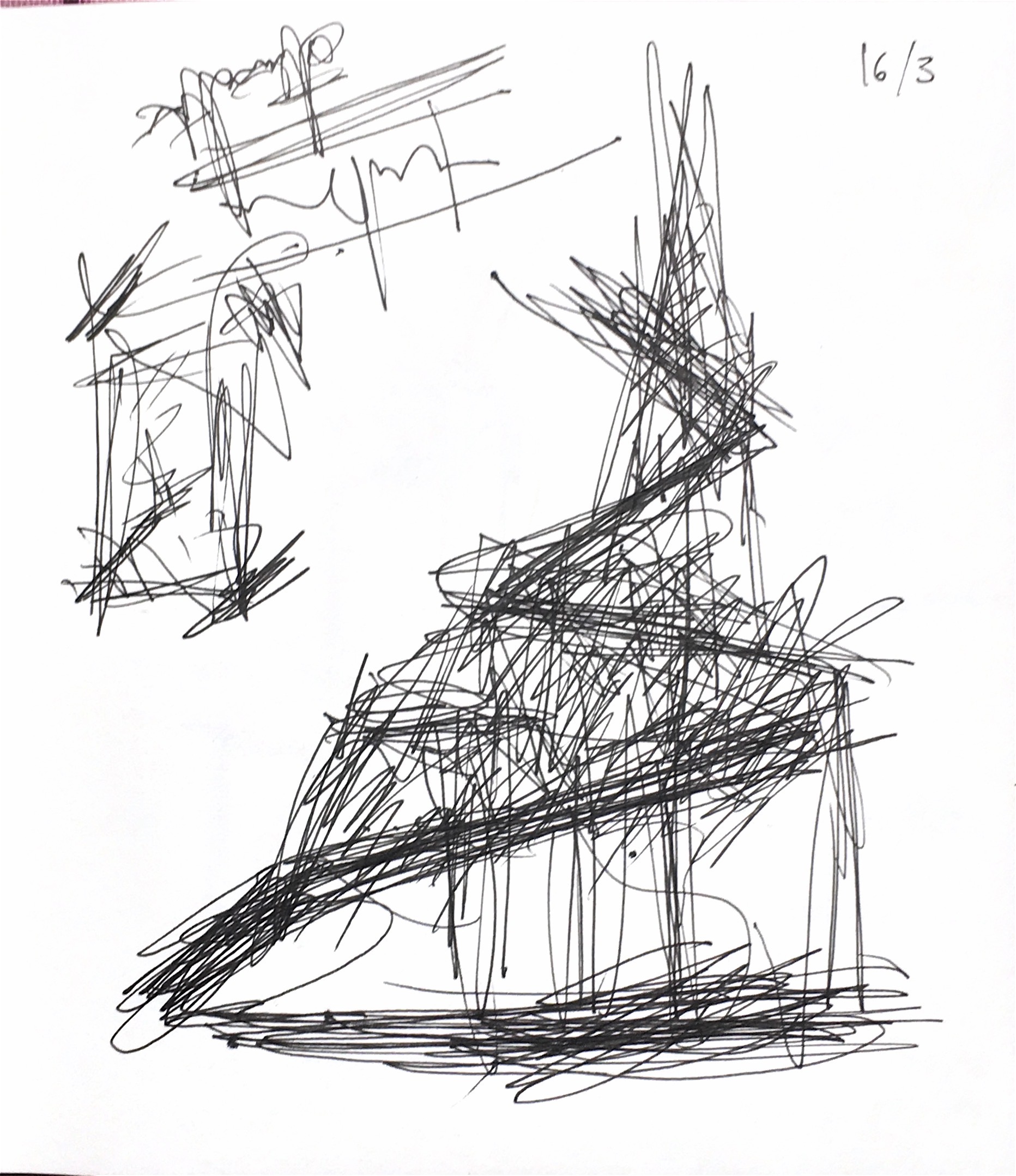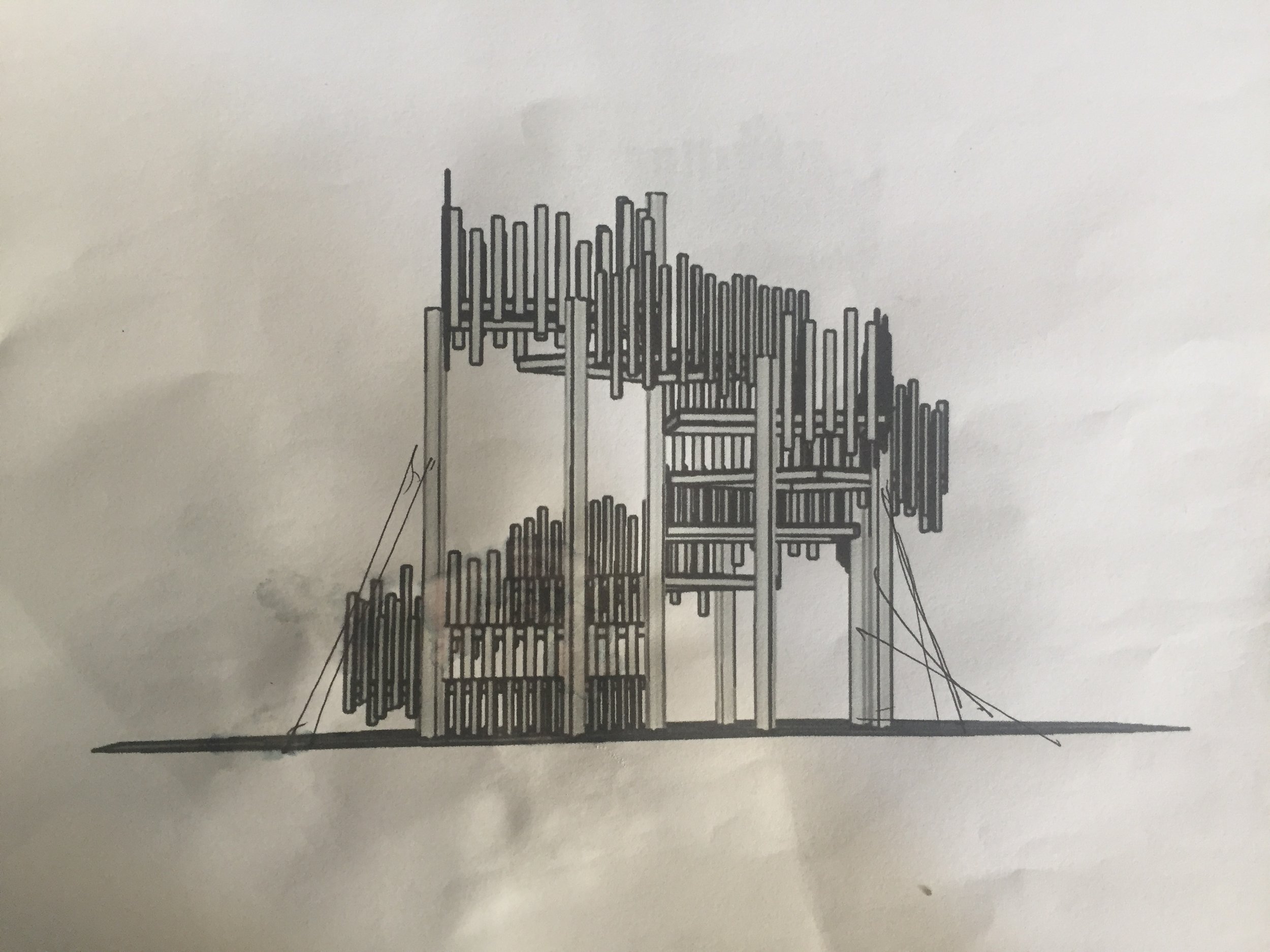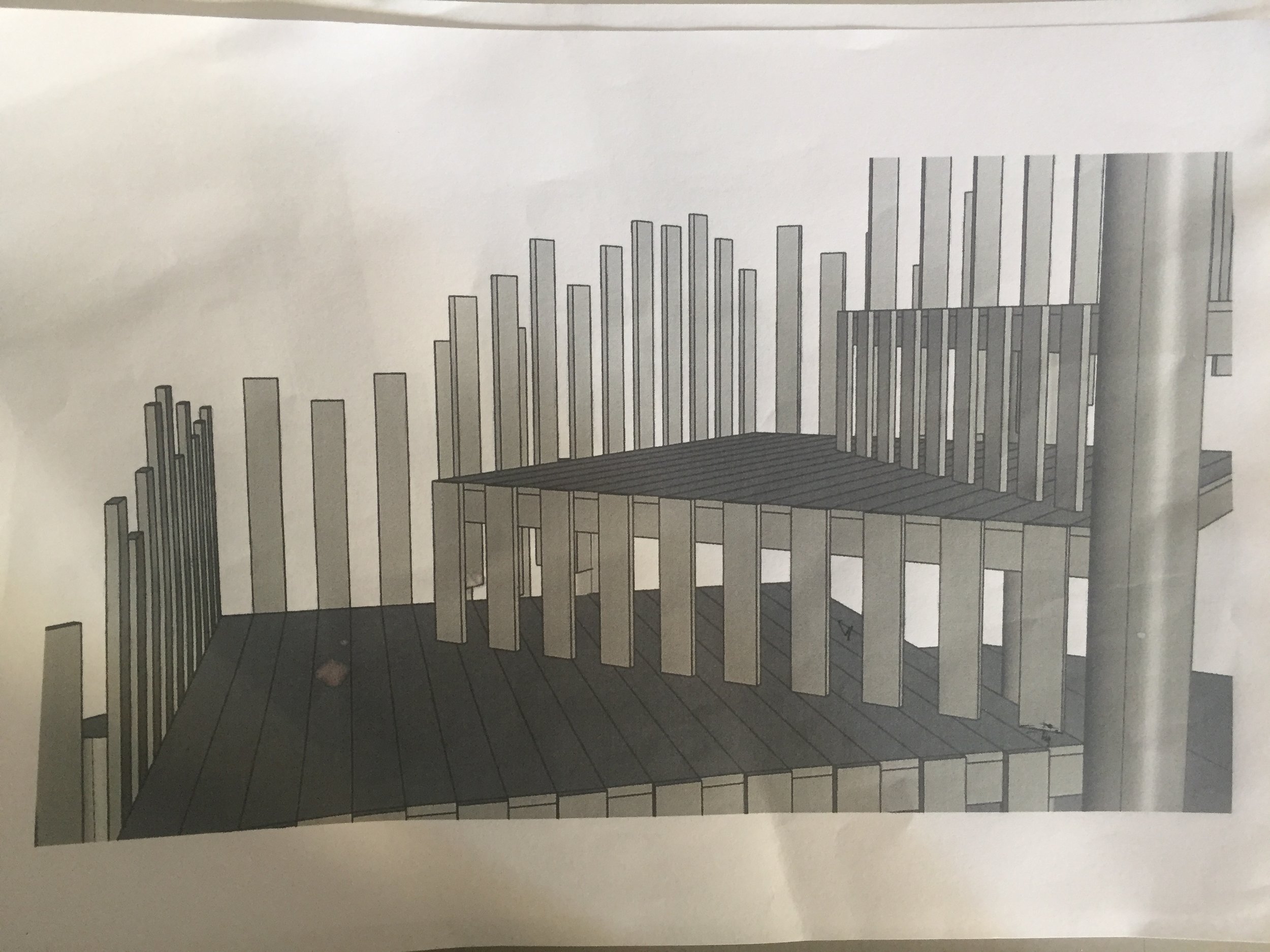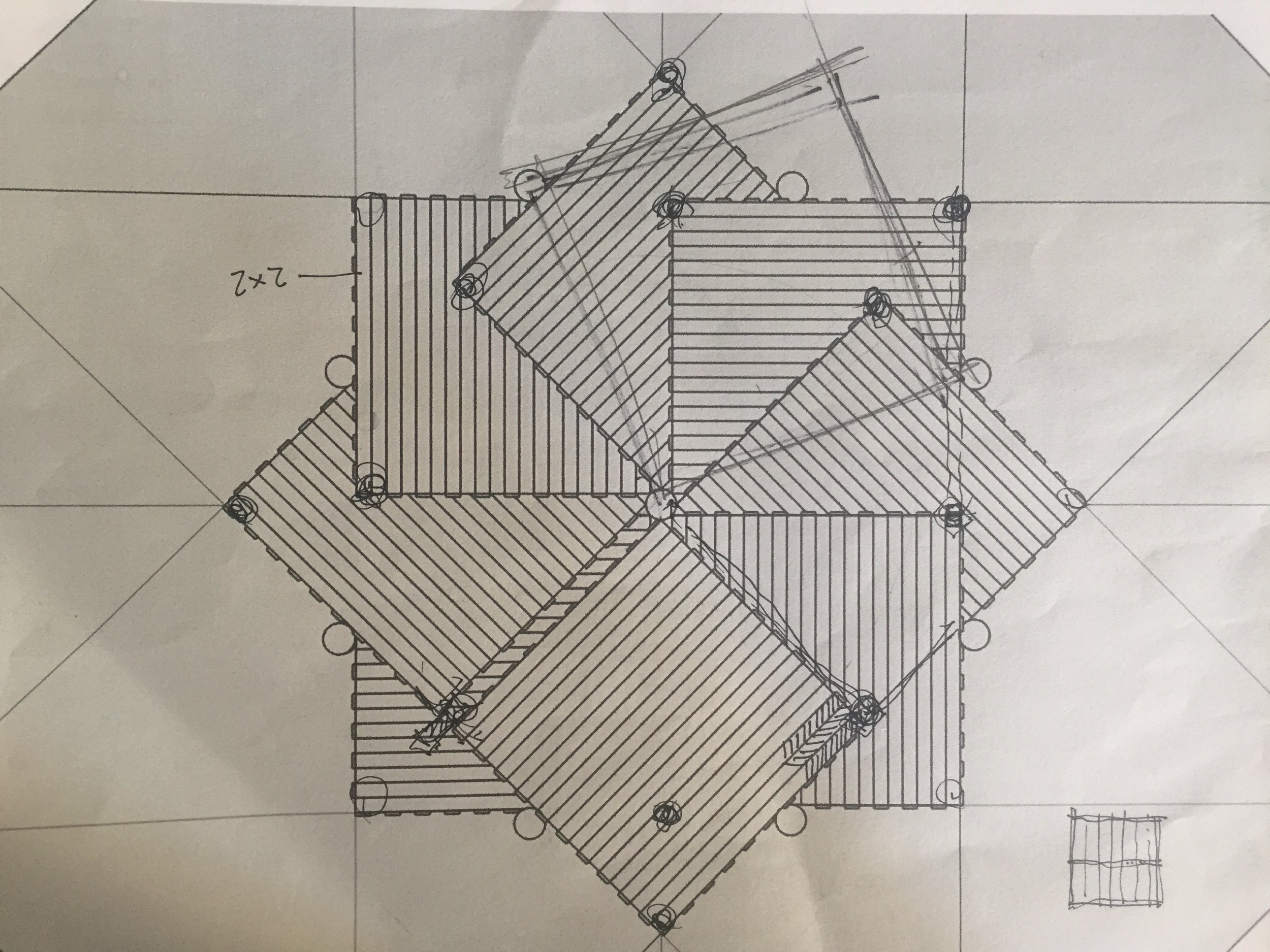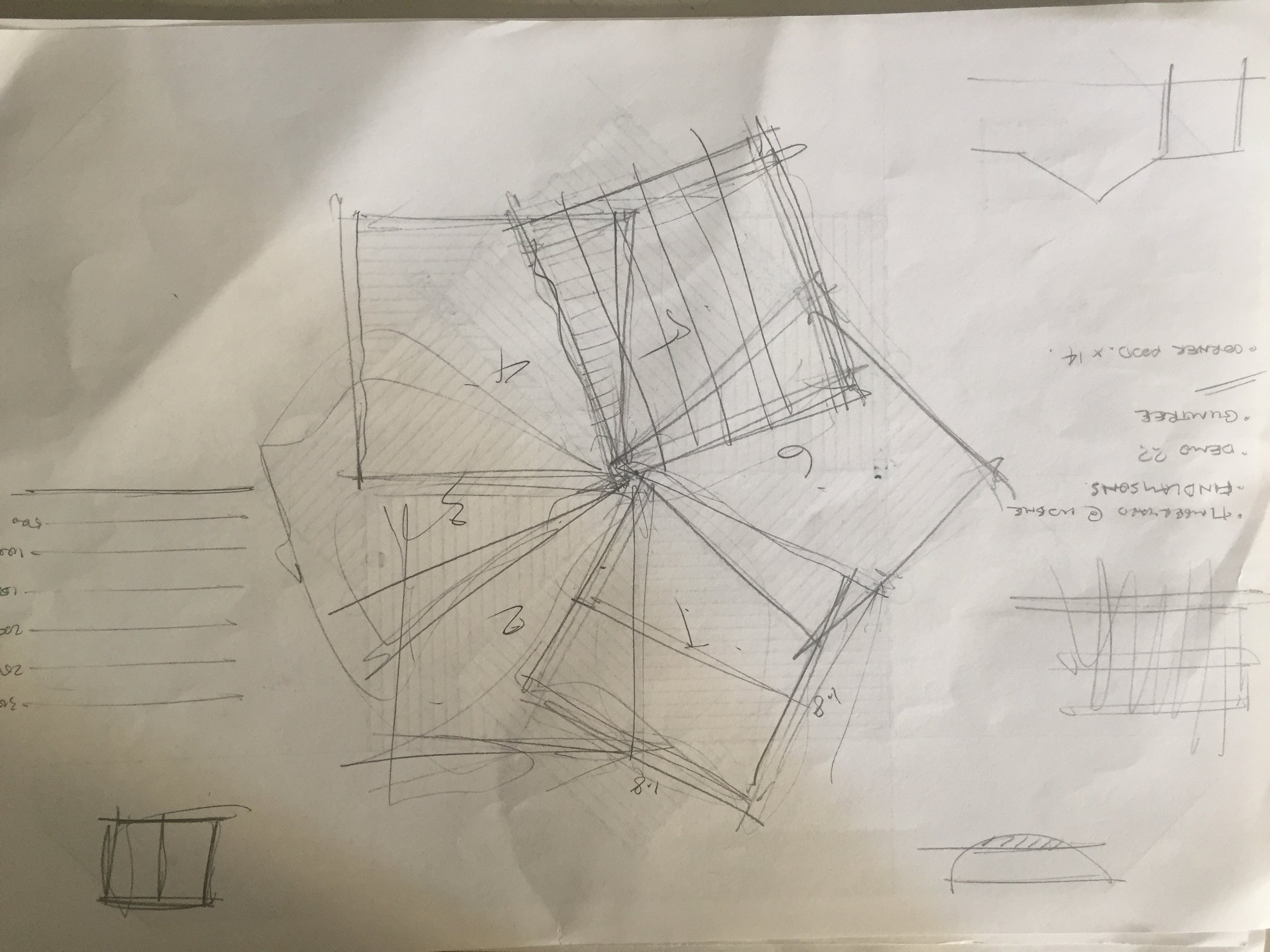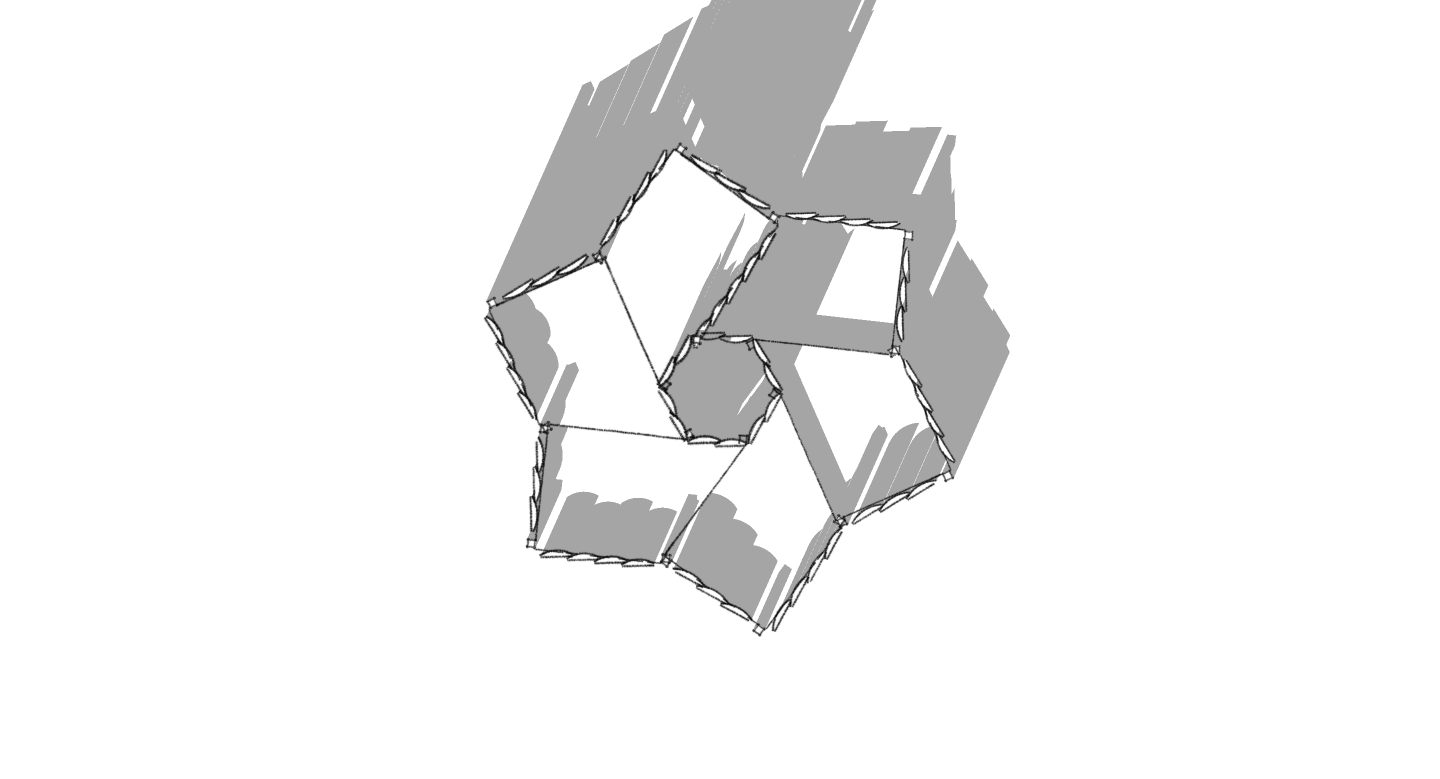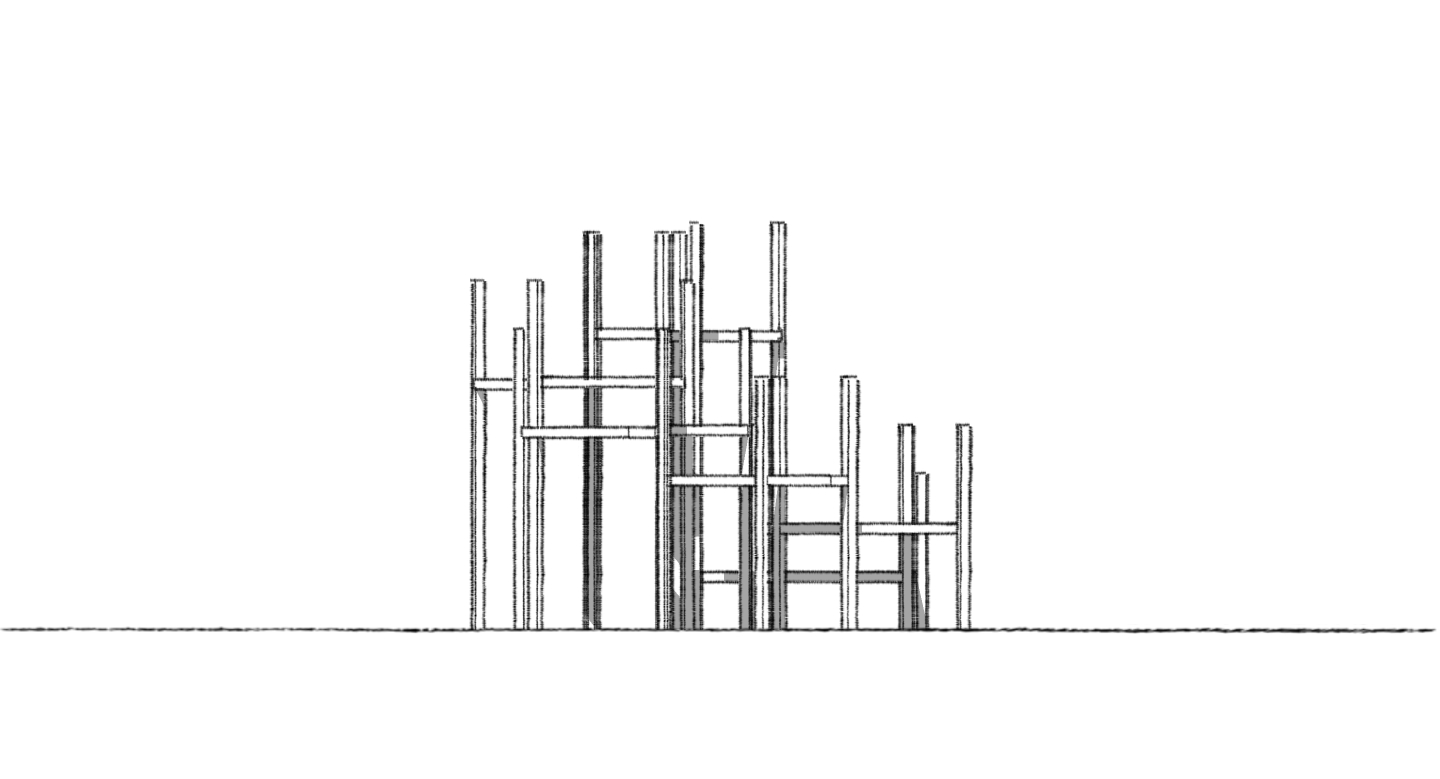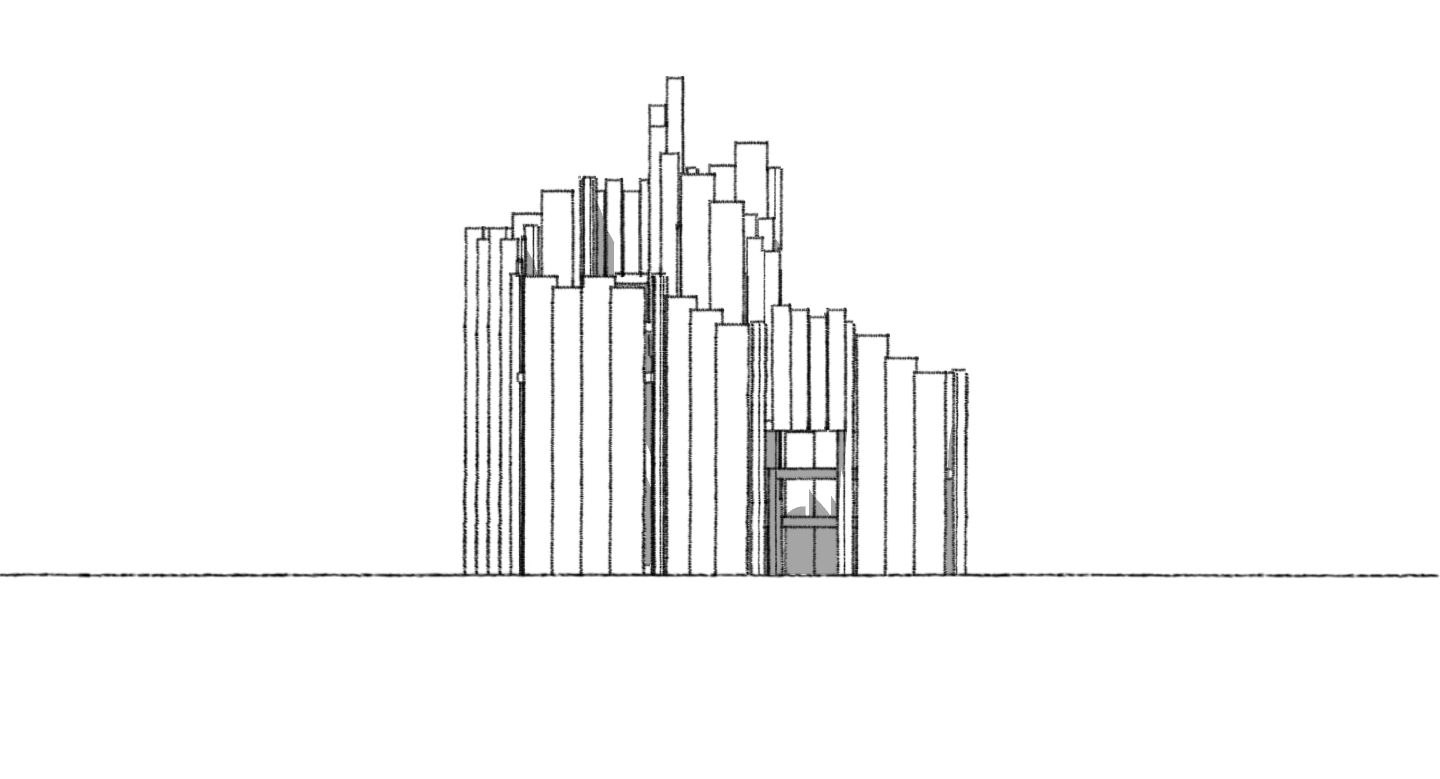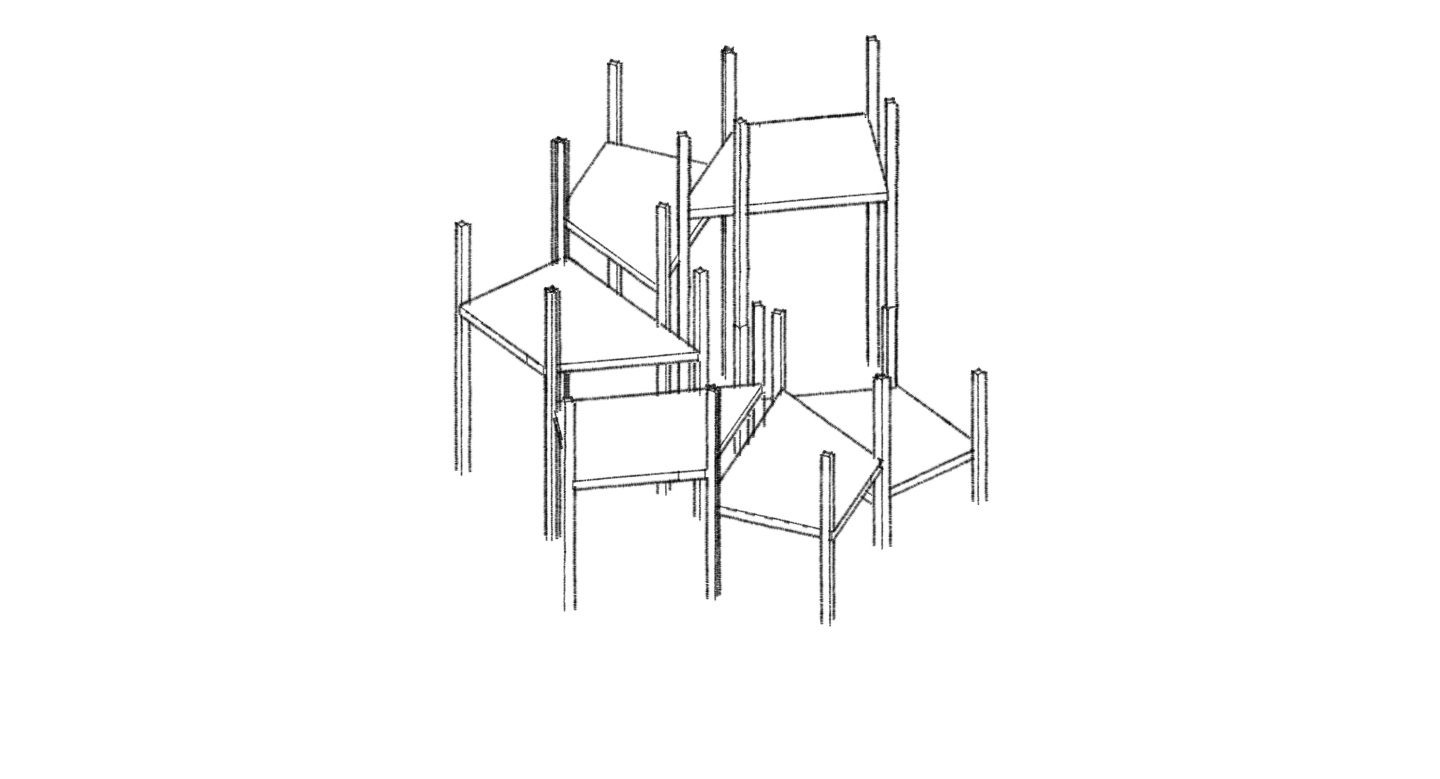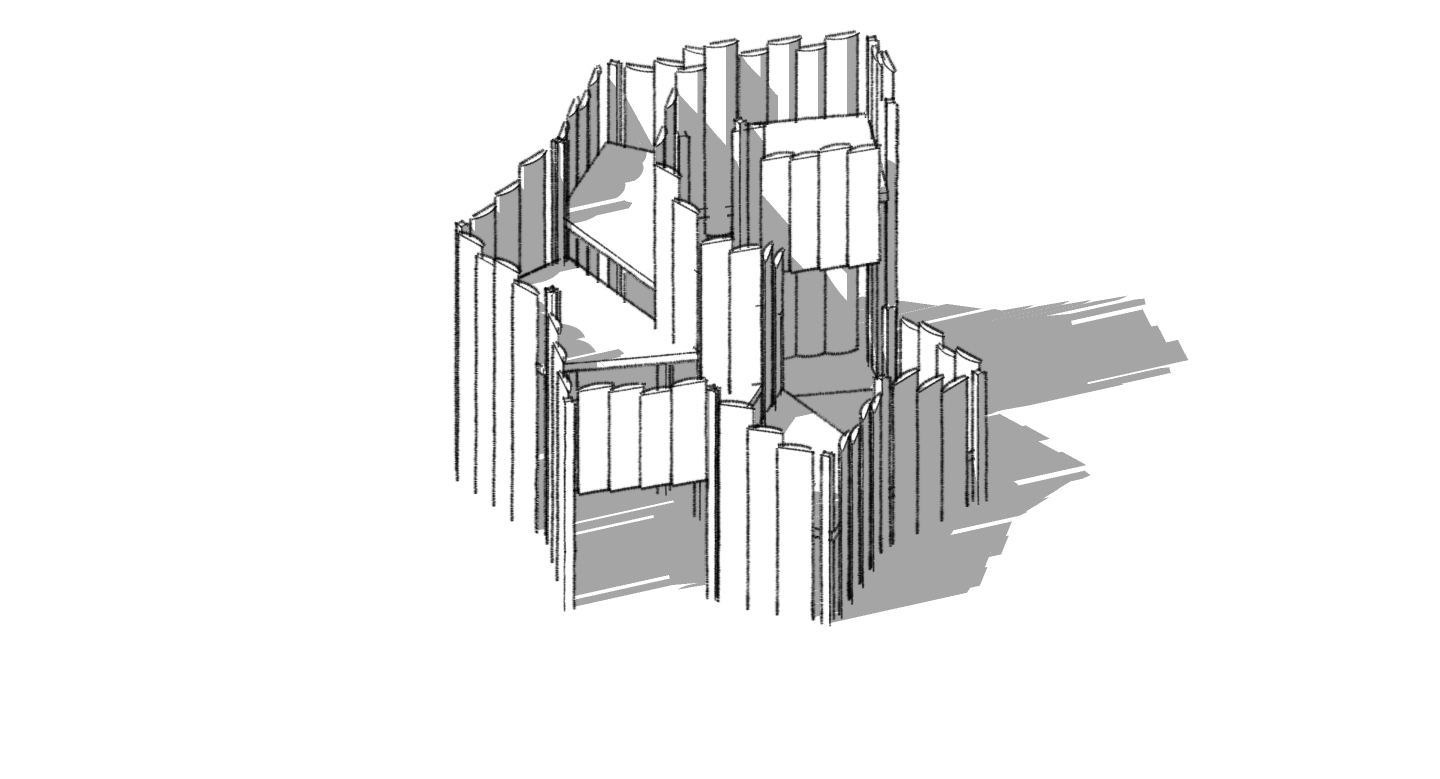 I am treating the process of collaborating on this project as a 1:1 design test within the framework of my own research. By documenting in detail the collective, often improvised, and intuitive process by which this project is designed and delivered by a community of volunteers, I aim to describe one version of this "infrastructure" by which we manifest ritual through architectural means.
The next workshops are this coming weekend. Ahead of that we'll be drawing up the current schematic in greater detail in order to get specific quantities of fixings, put out feelers for specific material donations, confirm our onsite tooling requirements, and lock in logistics and transport.