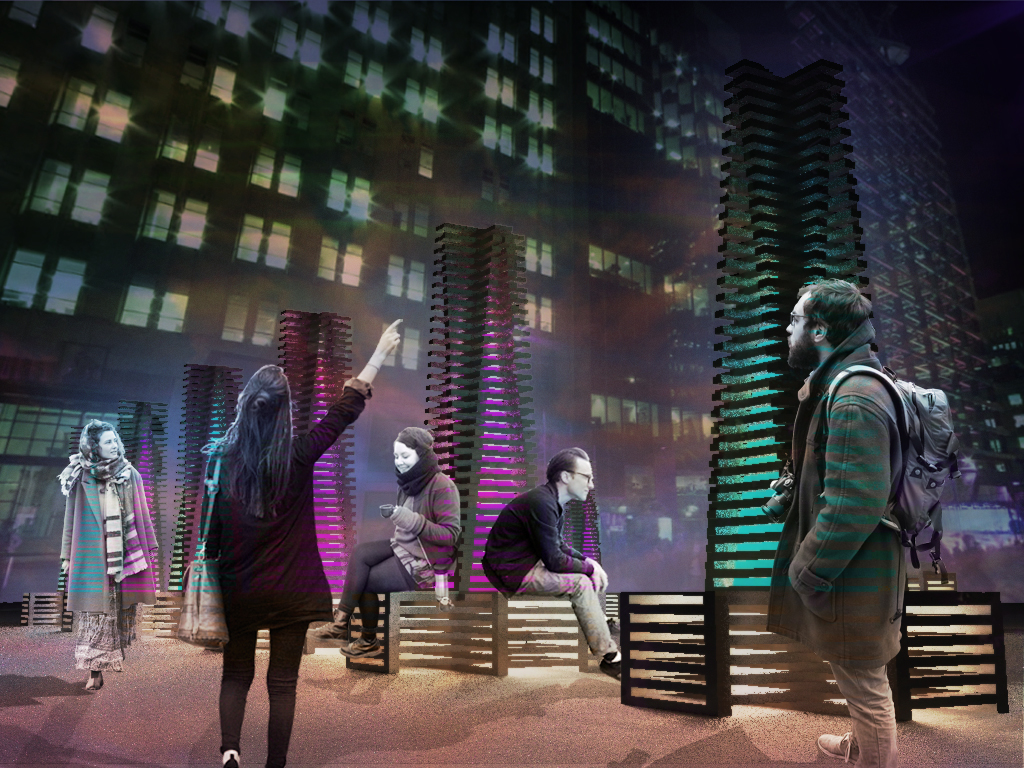 Twelve Tone contributors:
Client
Destination NSW
Year
2017
Location
Sydney, NSW
Credits
Crew:
Hamish McGregor, Shane Sugrue, Jason Beattie, Karl Richardson, Stirling Blacket, Tom Hamlyn, Andrew Irvine, Cameron Clague
Contributors:
Hyne Timber, O'Neill Architecture, BlightRayner, HSBNE, UQ School of Architecture, CORE Electronics, Solus
 
Project description
Twelve Tone is an interactive light and sound sculpture created for Vivid Sydney. It comprises a series of twelve timber stacks, corresponding to each of the twelve tones in a chromatic octave.
Using cutting edge mesh network technology and custom micro-controller coding, the stacks glow and sing, creating a spatial performance of aural and visual music. Each stack contains two 5m strips of addressable LED encased in a diffusive pipe and custom-build audio amplifiers. These are driven with an Arduino style micro-controller addressing parameters including light intensity, LED height, and pulse decay time. A custom sound design emanates from the twelve internally-mounted speakers, creating a surround-sound experience.
State of the art wireless technology allows real-time triggering of each stack's light and sound from a single user-interface. Using a digital piano with its keys mapped to the stacks, users are invited to "play" the installation - ie. when an individual key is pressed, it triggers light and sound from the corresponding stack, allowing the stacks to function individually or as part of a highly choreographed performance.
Twelve Tone was installed in Martin Place, Sydney as part of the 2017 Vivid Light festival. During the day it provided temporary public seating where such basic public infrastructure is notably lacking. At night the piece came alive, with musicians of all ages and skill levels enjoying the opportunity to perform to an appreciative audience. Twelve Tone is currently installed at the former East Brisbane Bowls Club, headquarters of Backbone Youth Arts.