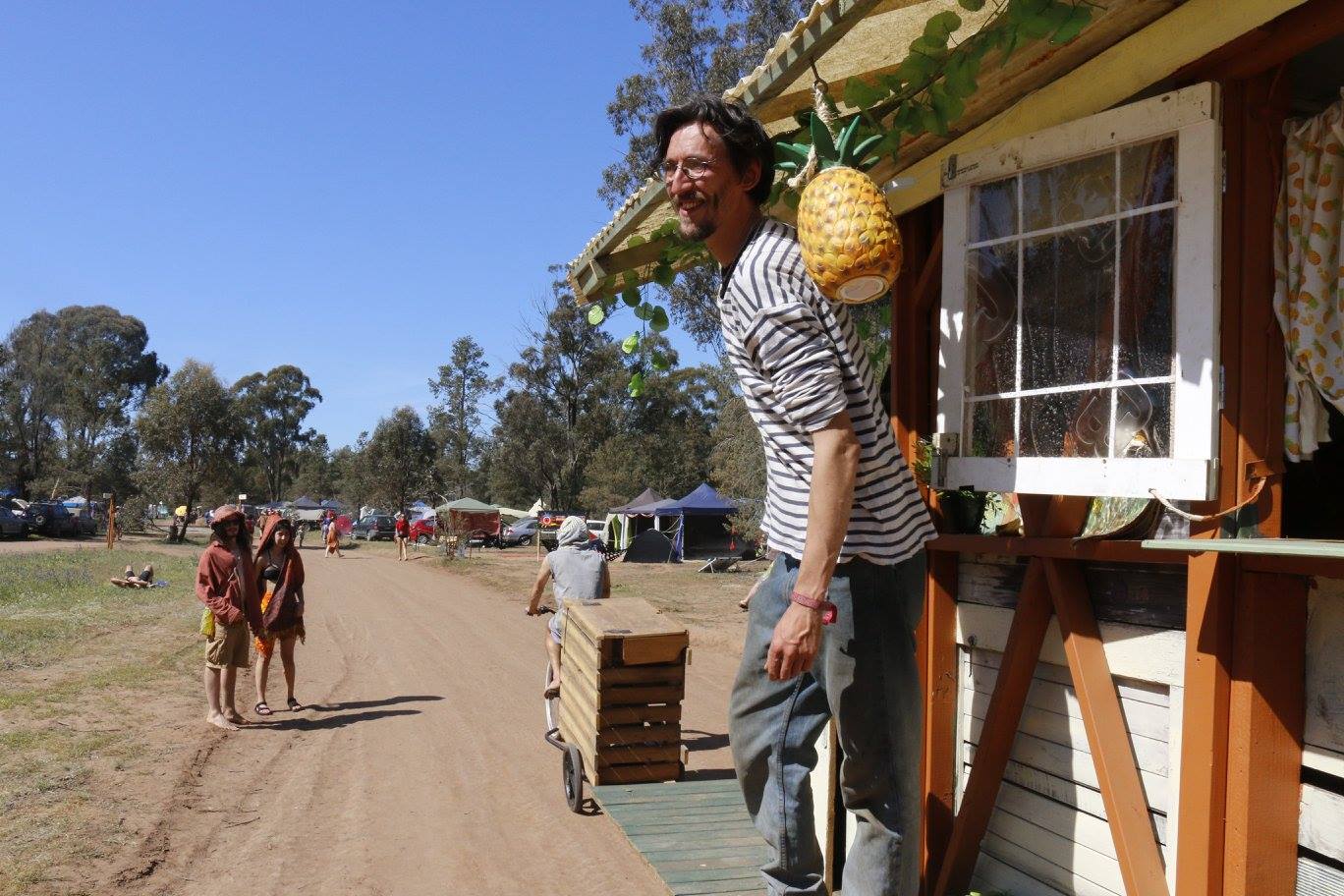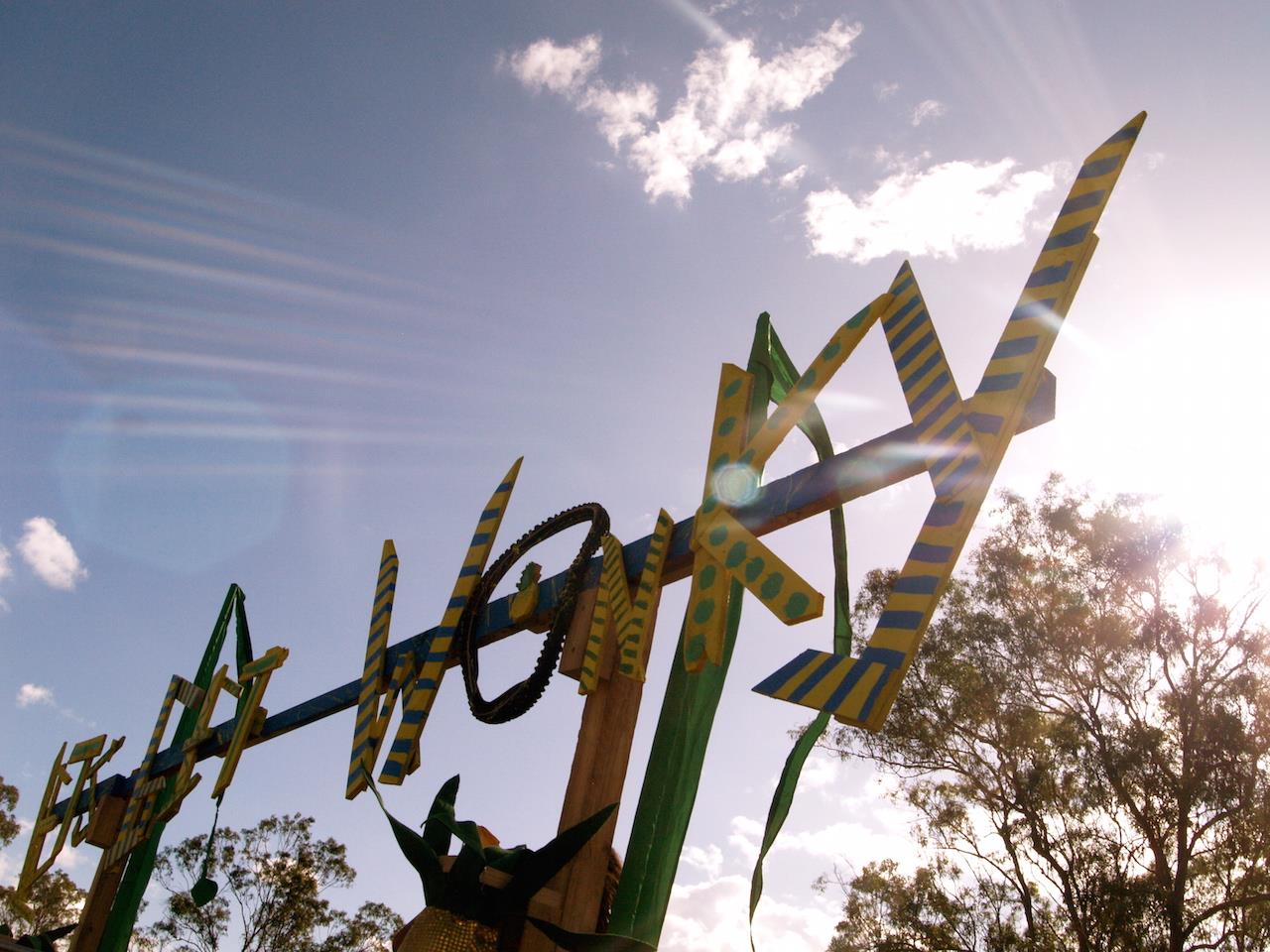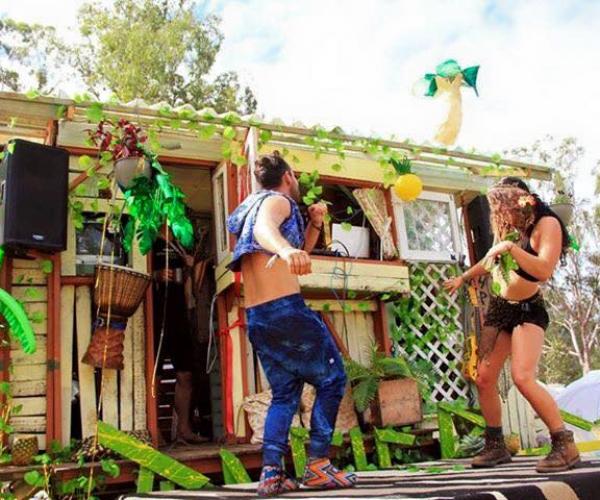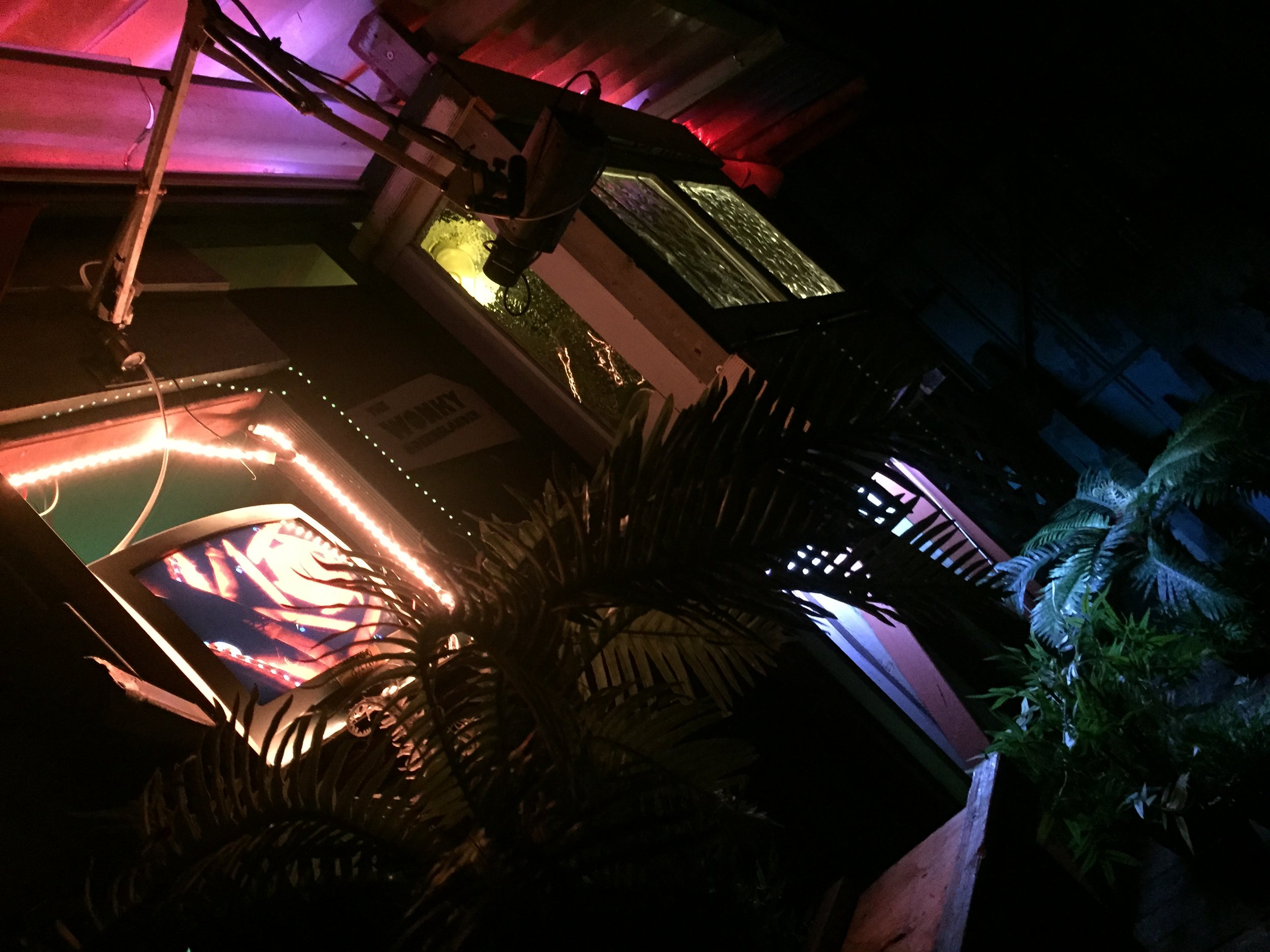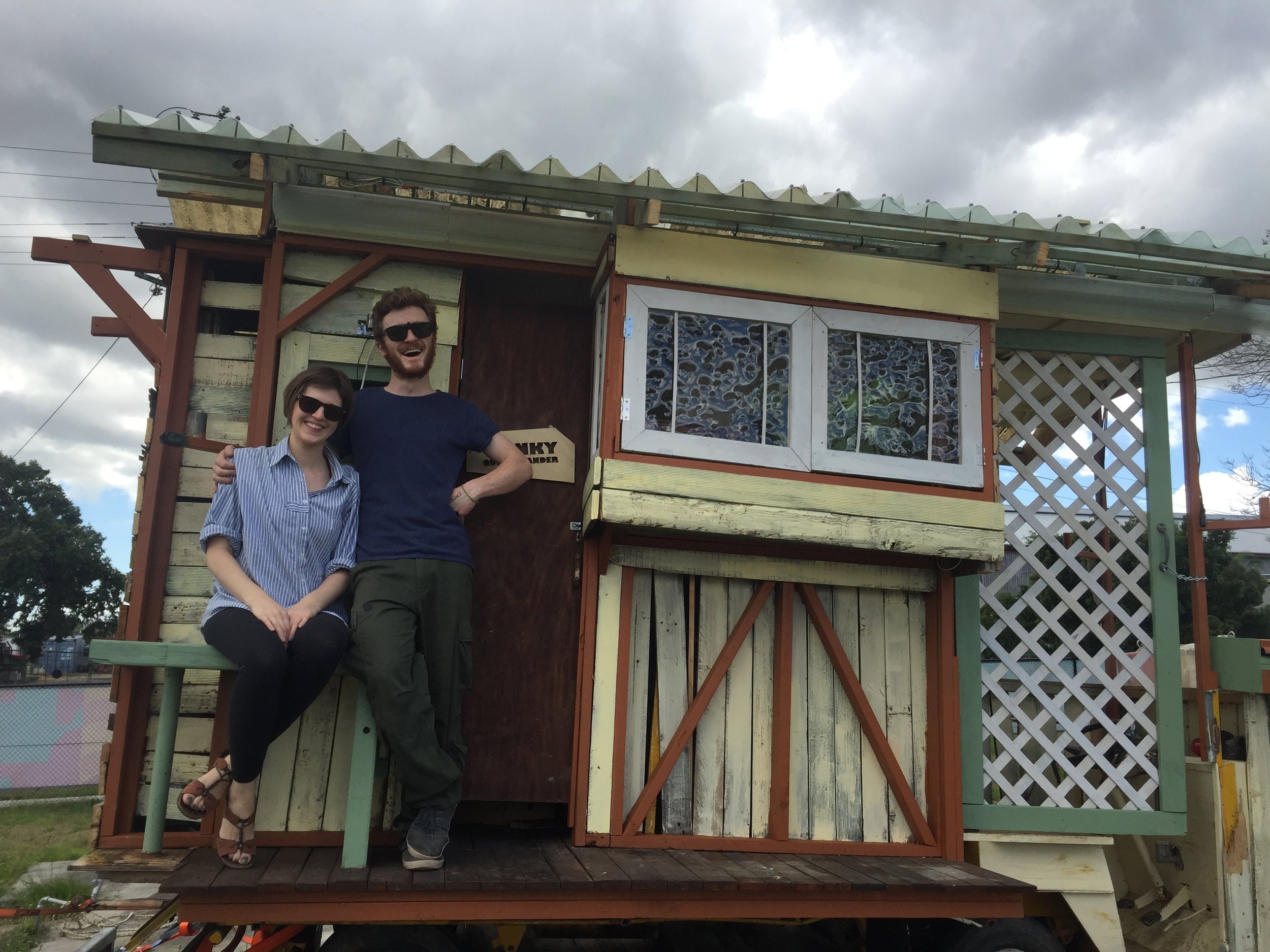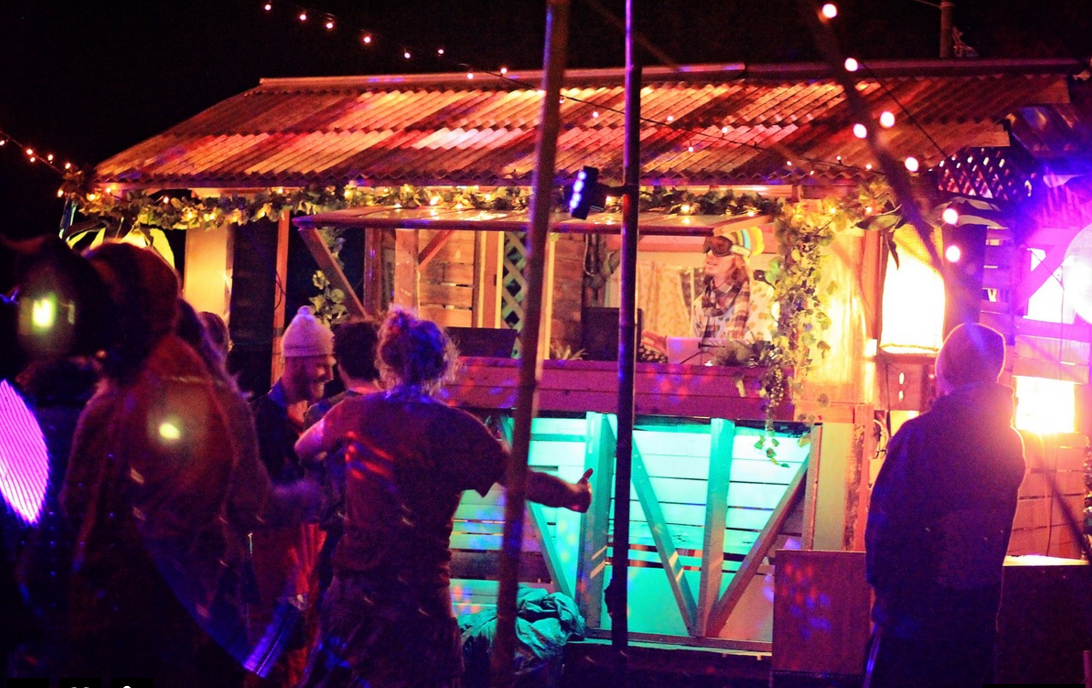 Project description
The Wonky Queenslander is Australia's favourite party house on wheels. With an entourage of colourful characters in tow she roams the country, bringing good times to paddocks and laneways from Townsville to Wagga Wagga and from Brisbane to Perth. Known affectionately to her followers as Sheila, her parties are always sure to be the talk of the town.
An art car that plays on the form of the traditional Queenslander-style house, Sheila boasts a sturdy weatherboard exterior, corrugated roofing, real plastic pot-plants, and genuine Victoriana, all in delightful pastel hues. However, she also comes decked out with a disco ball, colourful lighting and a state-of-the-art sound system that is the envy of audiophiles far and wide. And despite her old age, Sheila can definitely move - so the party comes straight to you!
Since arriving on the scene two years ago, The Wonky Queenslander has demonstrated time and again its ability to transform indoor and outdoor venues, and leave participants feeling ecstatic. The UDS team are part of the core production crew who conceived of and created the Wonky Queenslander. We work primarily out of HSBNE, a community-run maker space in Hamilton, Brisbane. All of our activity there is conducted as publicly accessible workshops, skill-shares, and working bees.
To date we have appeared at events all over Australia, including Townsville Cultural Fest, Earth Frequency Festival, Jungle Love and Laura Street Community Festival. In early 2018, Sheila will be embarking on a cross-country tour, bringing parades and participatory arts workshops to towns across Australia.
Client
Unsolicited
Year
2014 to present
Location
Brisbane, QLD
Credits
Magic - The Wonky Queenslander Crew