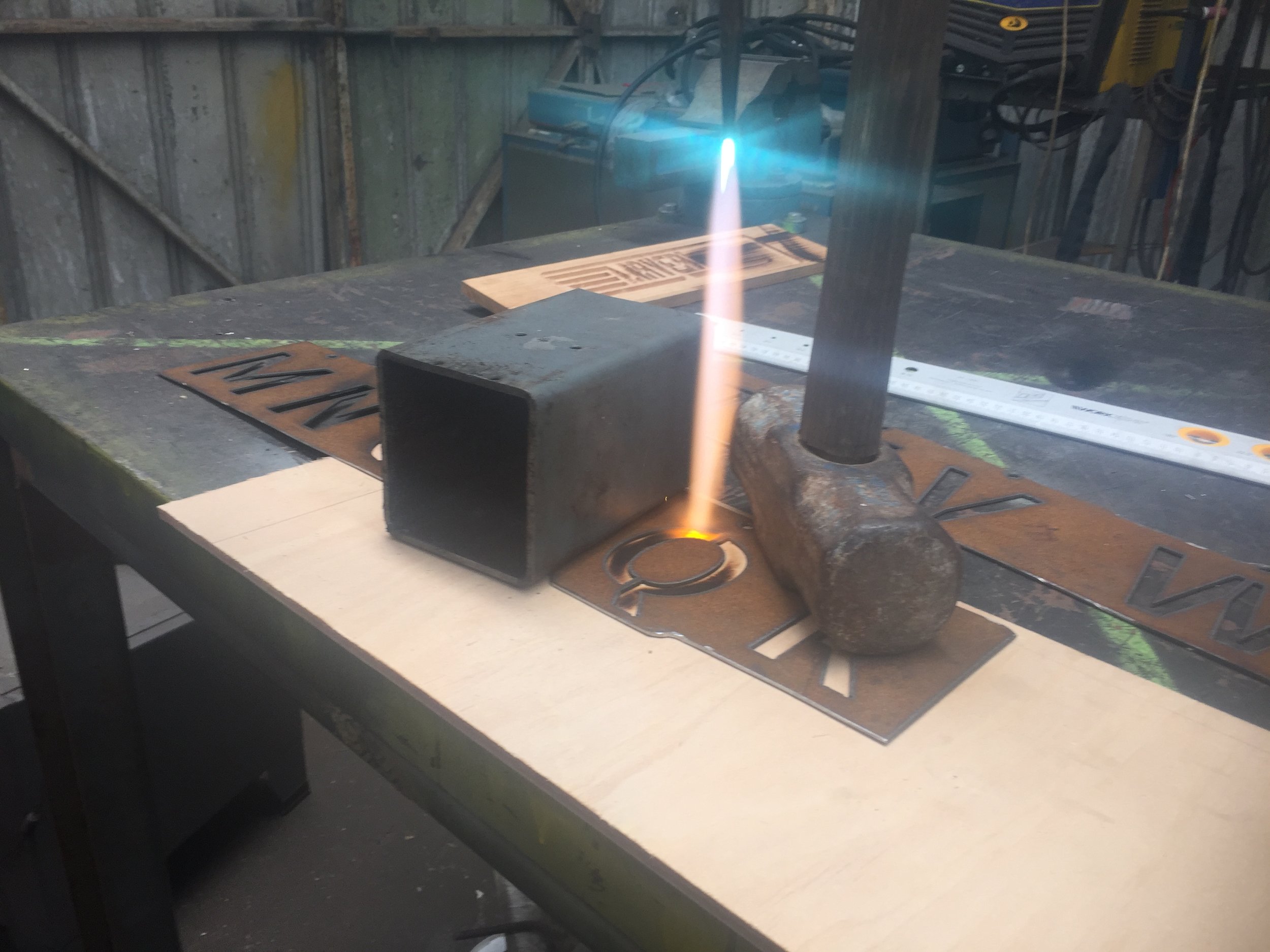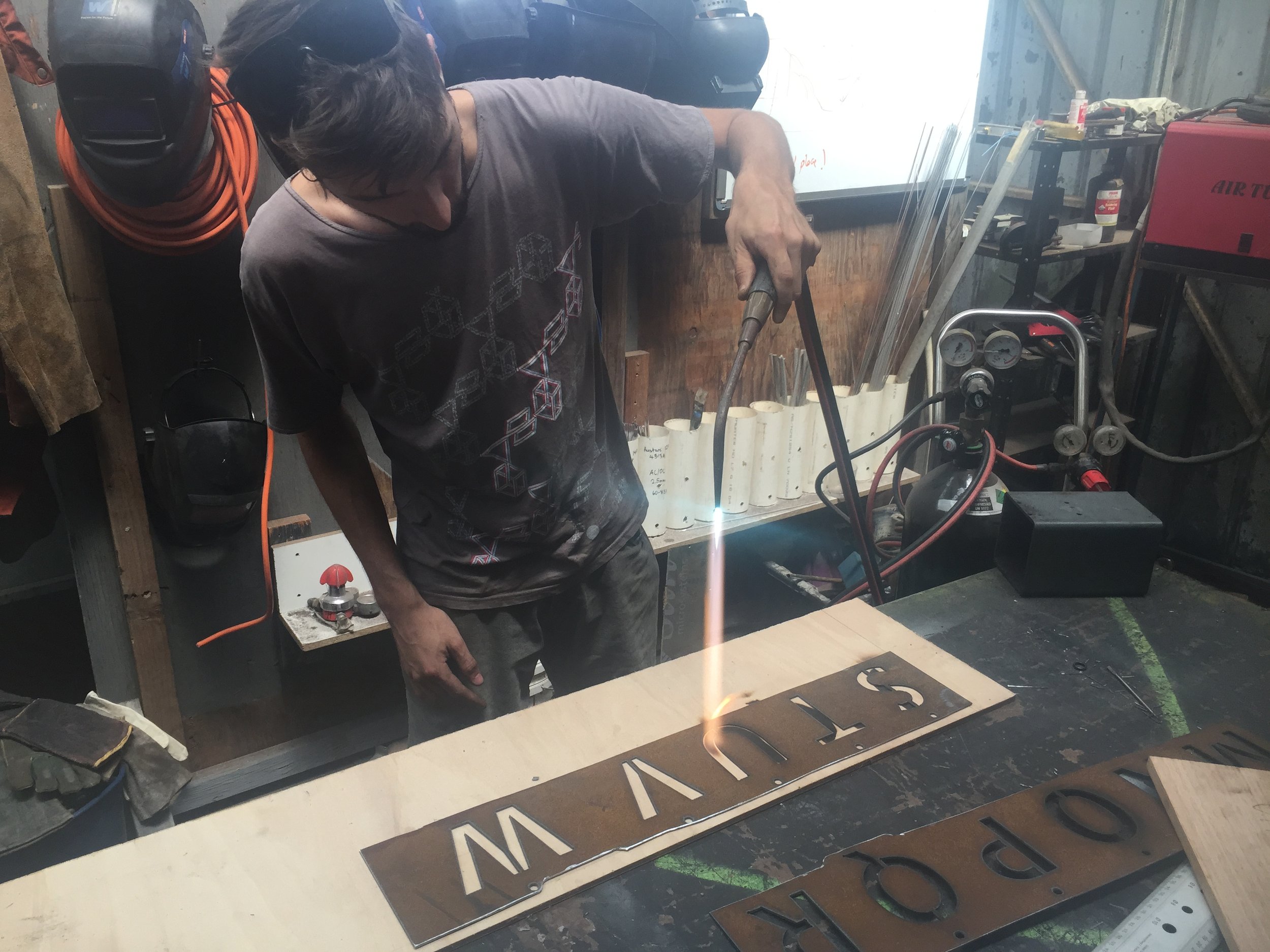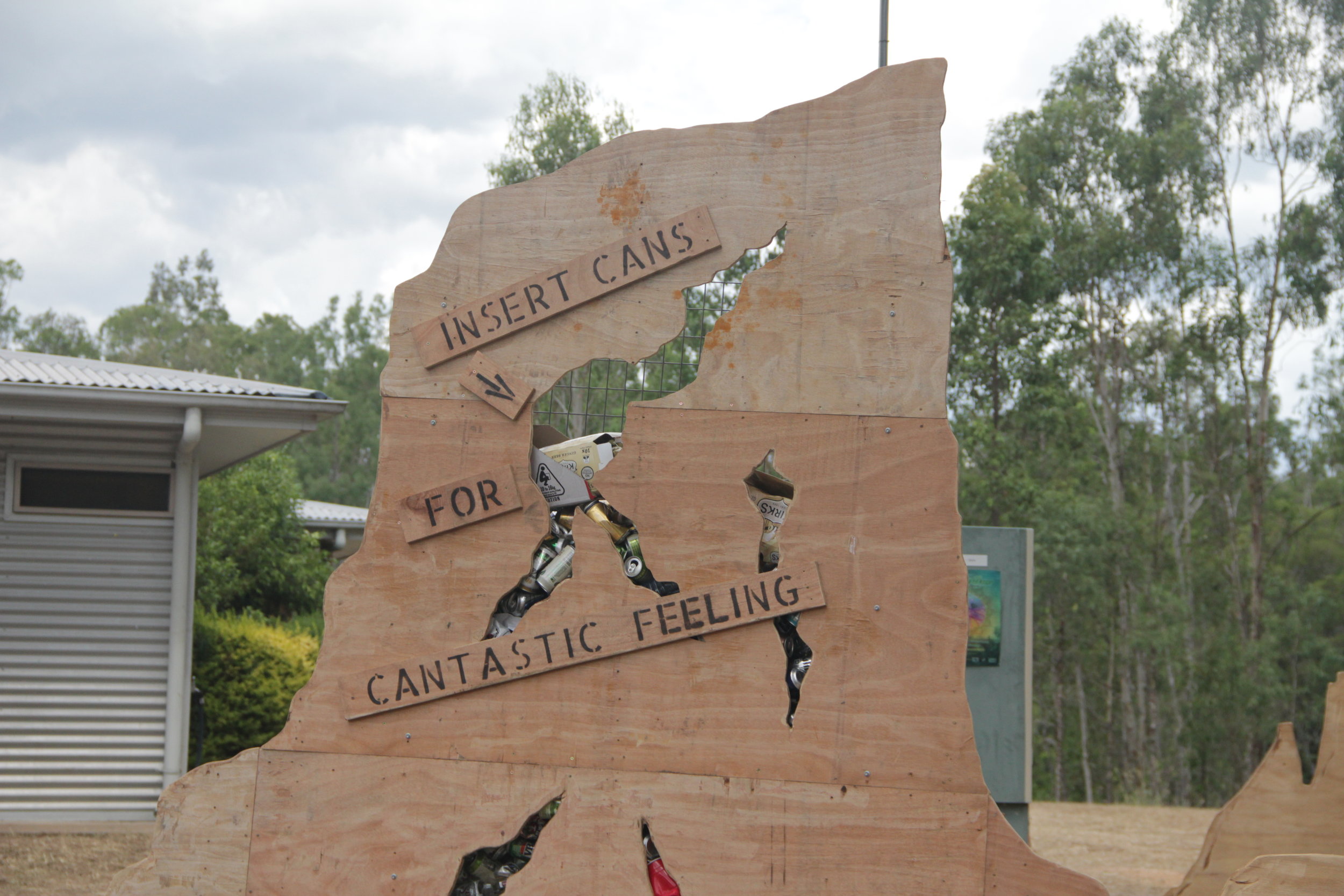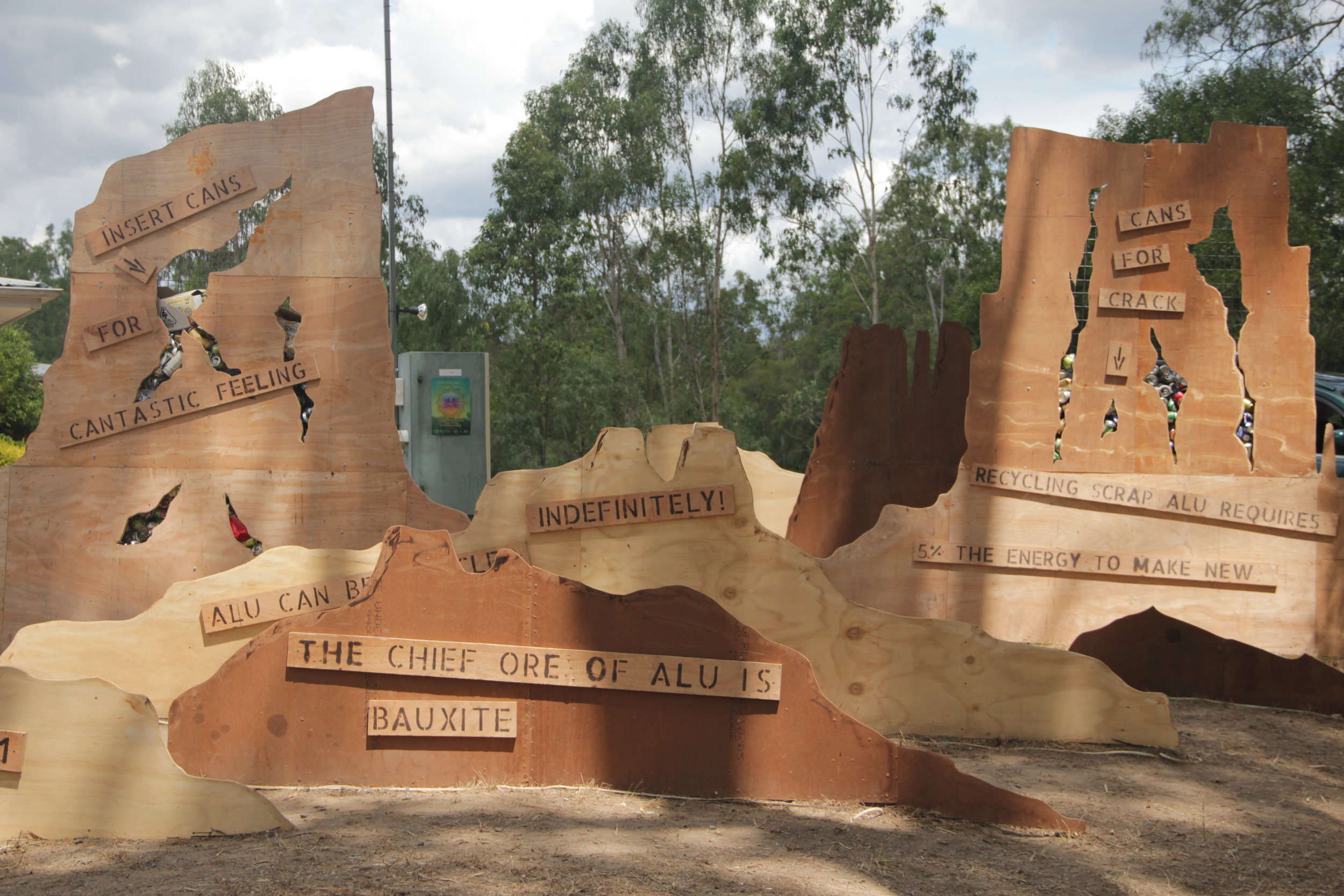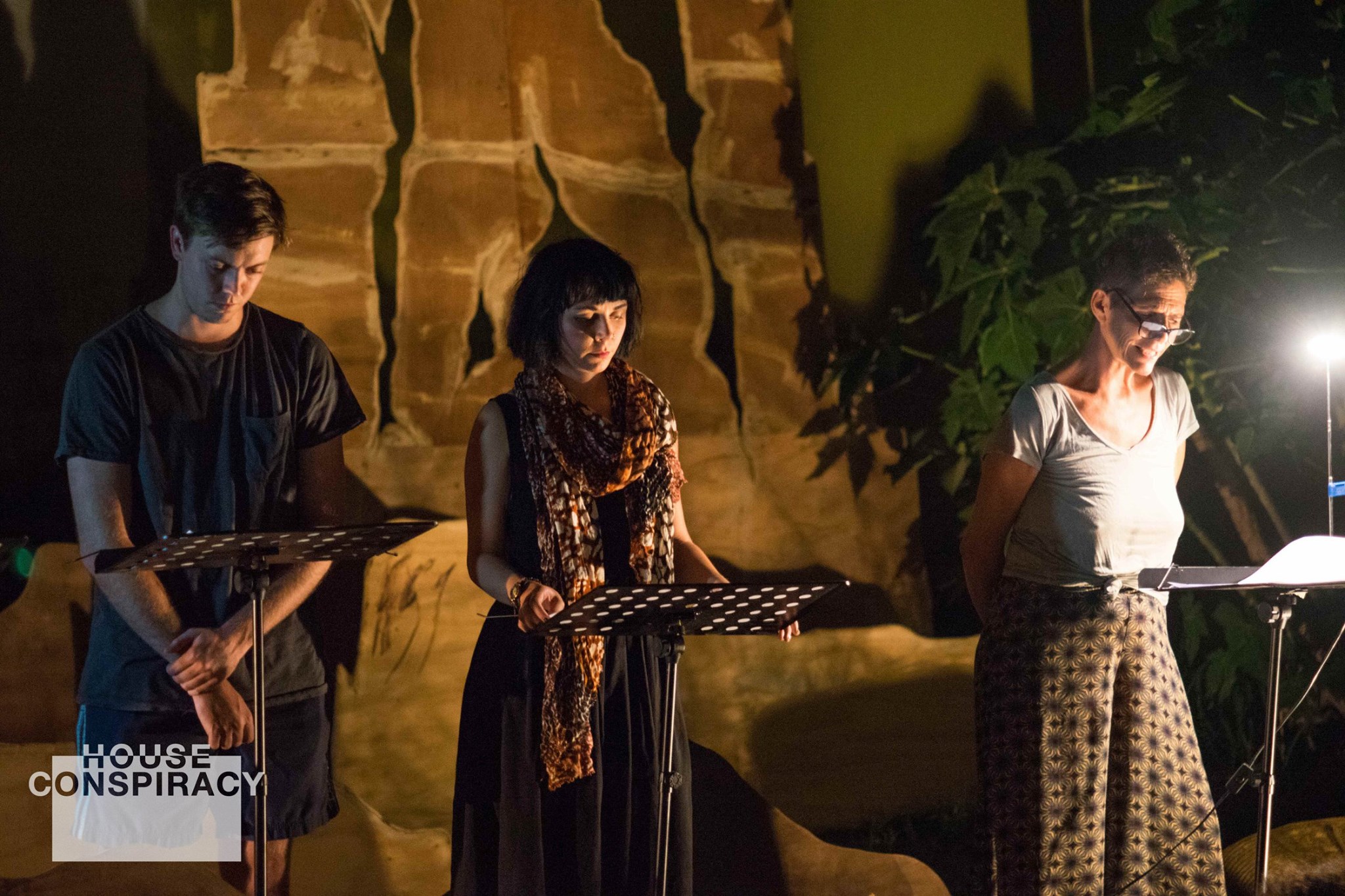 Project description
The Canned Canyon is an aluminium can recycling sculpture produced for the annual Earth Frequency Festival at Ivory's Rock, Queensland. Tasked with creating an art installation to promote waste reduction through play, the UDS team proposed this tongue-in-cheek homage to the classic backdrop of a 'spaghetti' western. Using only recycled and found materials, we created a series of silhouettes evoking the distinctive geological formations - canyons and mesas - of the American West, each adorned with factoids relating to aluminium recycling. The tallest silhouettes were completed with can-collecting cages, encouraging festival-goers to put their aluminium 'back into the mountains' via fissures in the plywood faces.
The piece was later installed at House Conspiracy as part of the inaugural public exhibition there in February 2017, where it was used as the backdrop to a reading of playwright Ben Warren's work, while Sergio Leone's masterpiece 'The Good, The Bad, and The Ugly' was projected behind. It has been fascinating to observe the instant recognition and playfulness the piece sparks among audiences young and old, and the variety of interactions it produces.
Client
Earth Frequency Festival
Year
2017
Location
Ivory's Rock, QLD
Credits
Design & construction - Unqualified Design (Stirling, Shane, Karl)
Thanks to Madeleine Radke, EFF Sustainability Department.