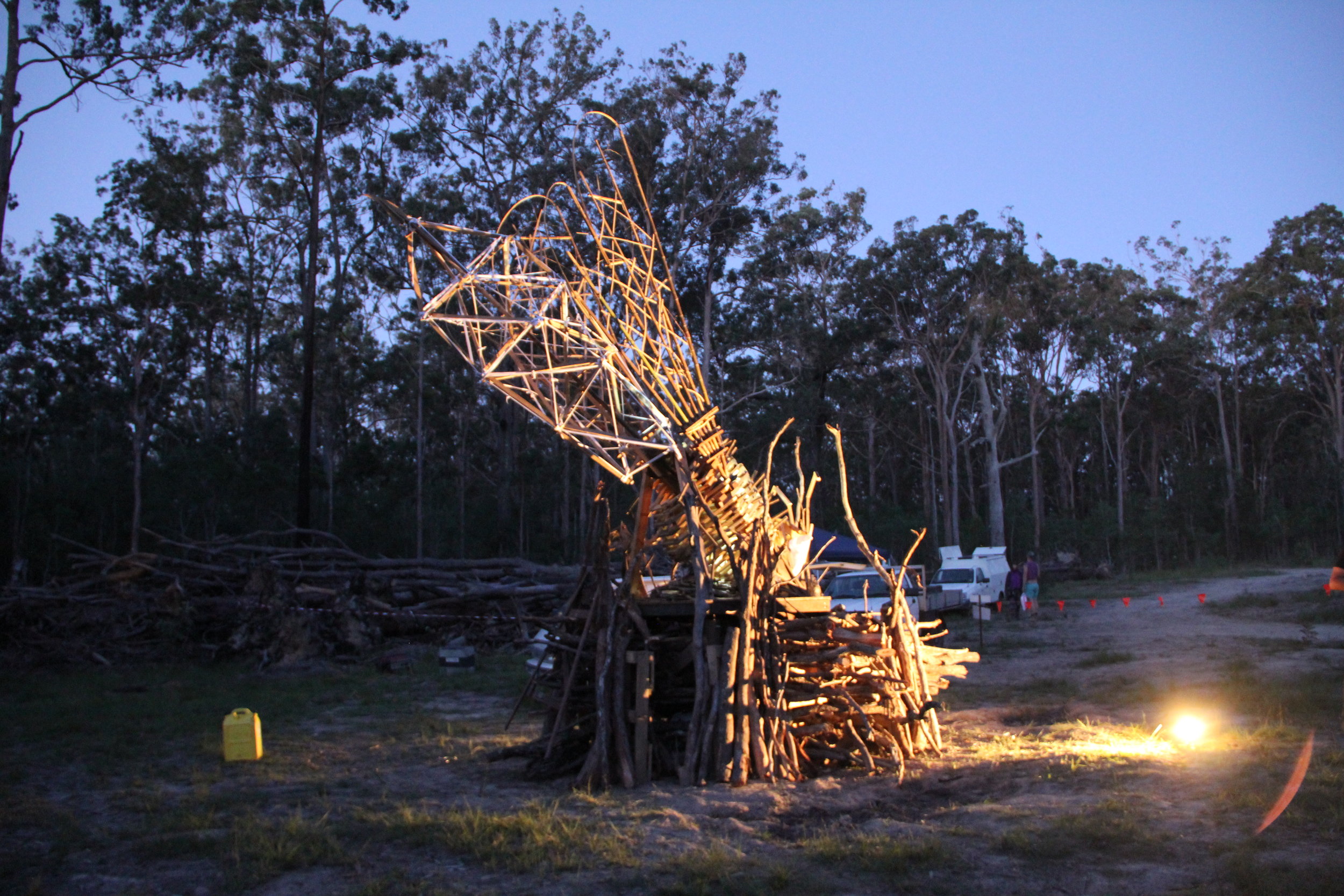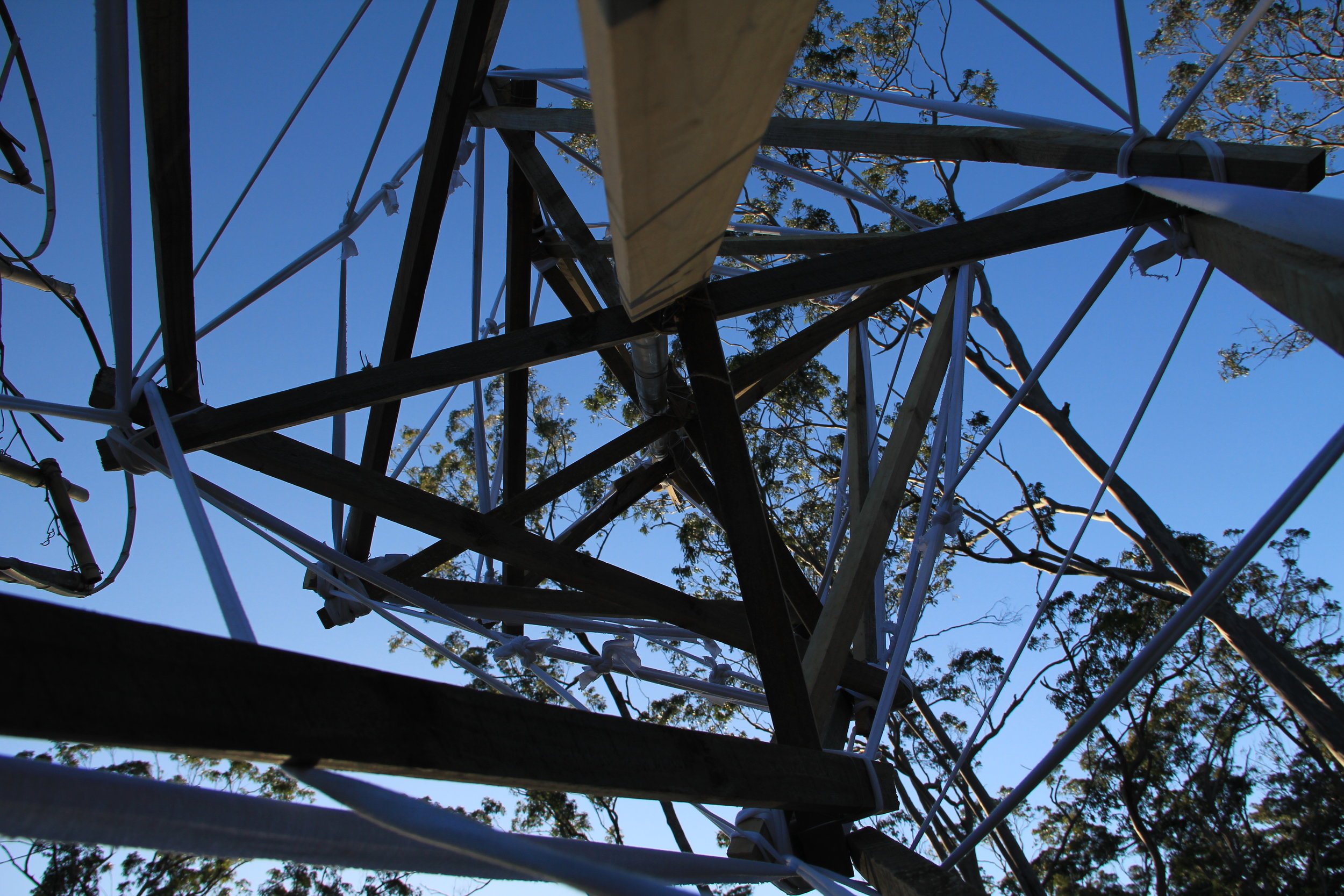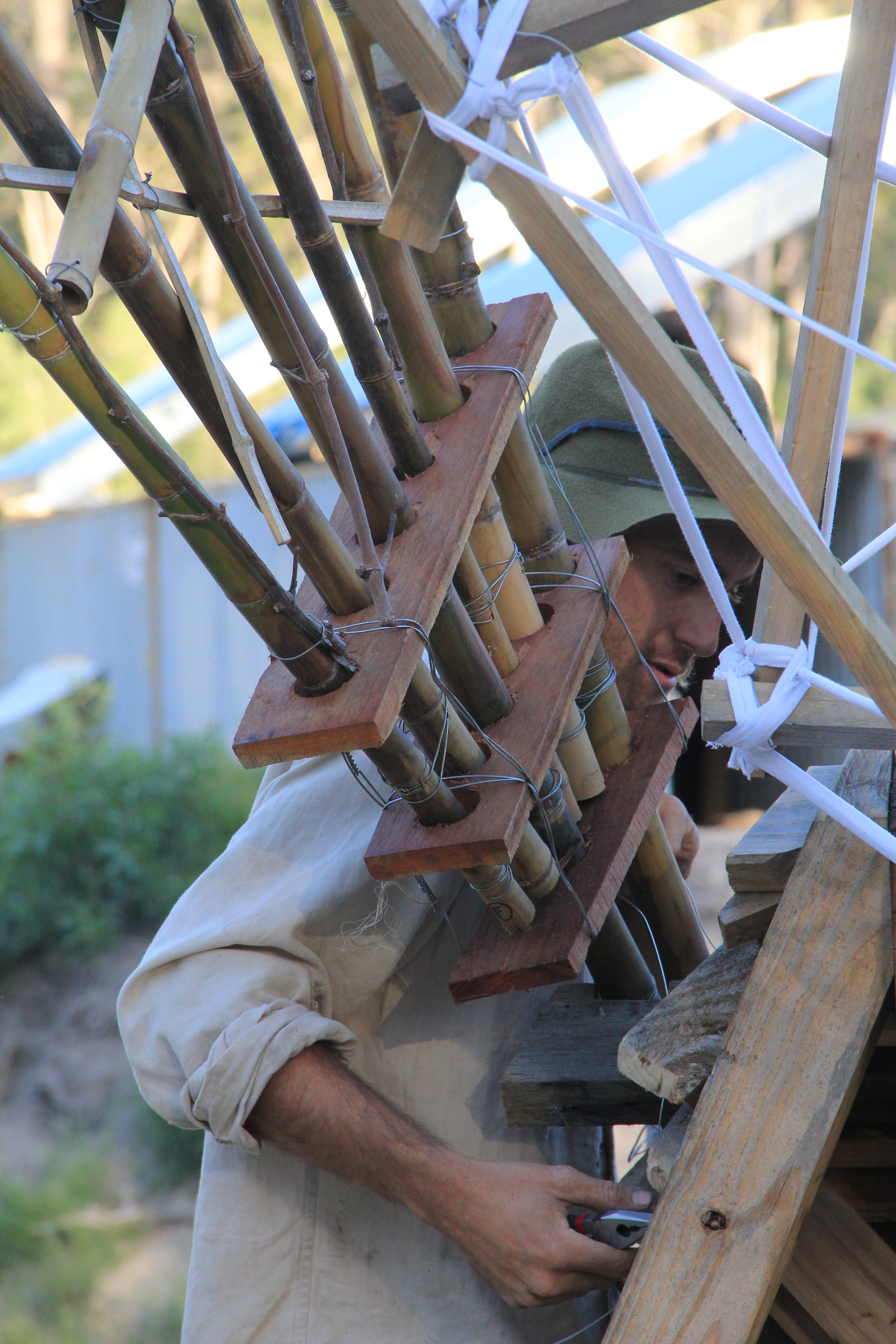 Project description
The BUG is the centrepiece effigy of Modifyre Festival, Queensland's regional Burning Man event. Built over the course of several months leading up to the event, it provides a focus for the creative efforts of an entire community, involving as many participants as possible in its creation (and destruction).
Responding to the event theme 'Transformations', the 2016 iteration of the BUG was a beautifully crafted bee, frozen in the act of pollination. The narrative of pollination and its transformative effects carried through the entire event. In the Australian context, fire is often a powerful catalyst of pollination and regrowth in the natural world, and so the story went that the burning of the BUG would spread the seeds of creativity in those who witnessed it. An opening performance choreographed by UDS' Marisa Georgiou saw six 'space bees' emerge from a gigantic LED flower, carrying precious pollen through the assembled audience before taking refuge in the nearby hive - the Temple of Transformations.
The story of the this BUG was also one of struggle and redemption. A last-minute site change for Modifyre saw the original bee-and-flower combination abandoned at its initial location. The later cancellation of Burning Seed meant the flower was abandoned altogether and an improvised burn platform was created at New Italy in October 2016.
Client
Modifyre Festival
Year
2016
Location
Aratula, QLD
Credits
Design - Stirling Blacket
Crew - Chris Holt, Andrew Price, Duane Swan, Tom 'Bundy' Hamlin, Hamish McGregor, Kate 'Hoopla' Pattison, Karl Richardson, Scottie Lacey, Peter McNab,