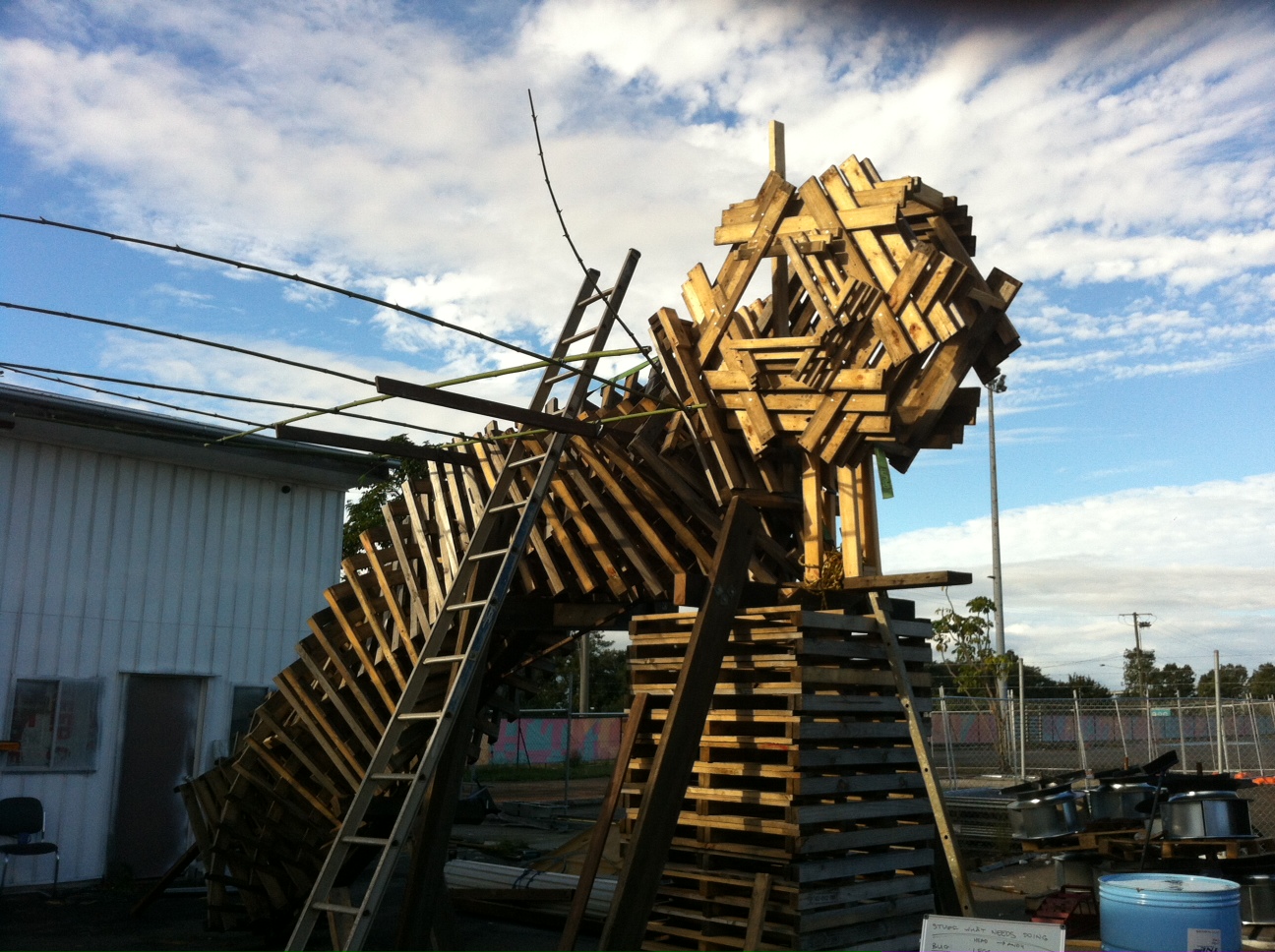 Project description
Built for the inaugural Modifyre festival in July 2015, the BUG is the centrepiece effigy of Queensland's regional Burning Man event. Aiming to start a tradition that would resonate with the Queensland audience, it is a subtropical and suitably irreverent take on the now-familiar image of the Man.
The BUG is built over the course of several months leading up to the event, providing a focus for the creative efforts of an entire community. Involving as many as possible in its creation (and destruction), it affords participants an opportunity to learn and share new skills, including timber and bamboo construction, rope weaving, textiles, costume-making, theatre performance, fire safety, and project management.
The design took as its inspiration the life cycle of a butterfly. To tell the story, festival participants were invited to take part in a participatory performance visualising each stage of this cycle, from egg, through caterpillar and cocoon, to butterfly. The body of the BUG was built from donated pallet timber and recycled Australian hardwoods, while the wings used bamboo and hessian rope. The result was less graceful than a typical butterfly - though perhaps a more fitting tribute to Queensland's insect life...
Year
2015
Location
Natural Bridge, QLD
Credits
Design - Amy Learmonth, Shane Sugrue
Crew - Chris Holt, Andrew Price, Zac 'Catfish' Lenox, Hamish McGregor, Marisa Georgiou, Mark 'Bear' von Behrens, Karl Richardson, Jorja Christenson
Lighting - Jason Beattie, Sven Hanska