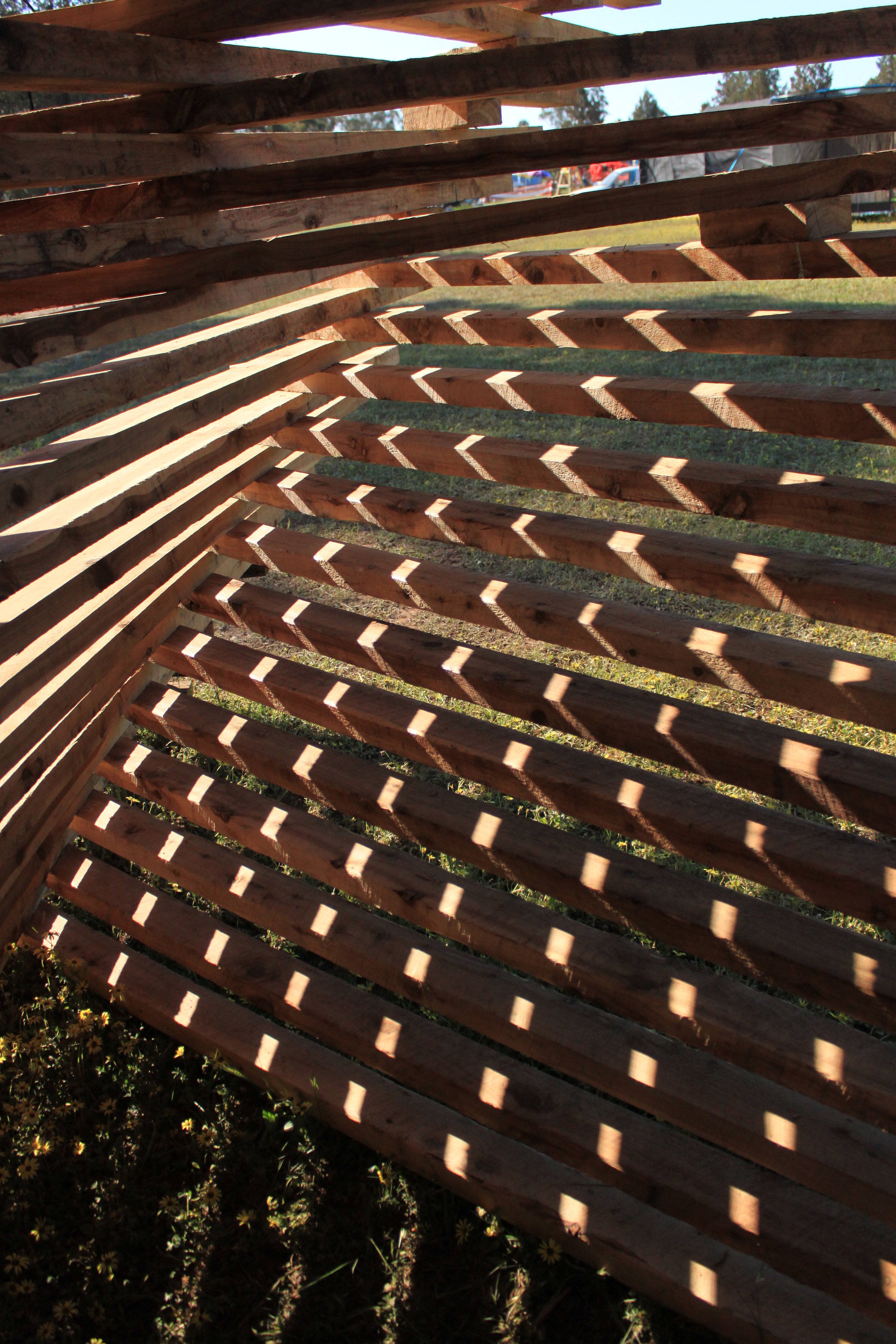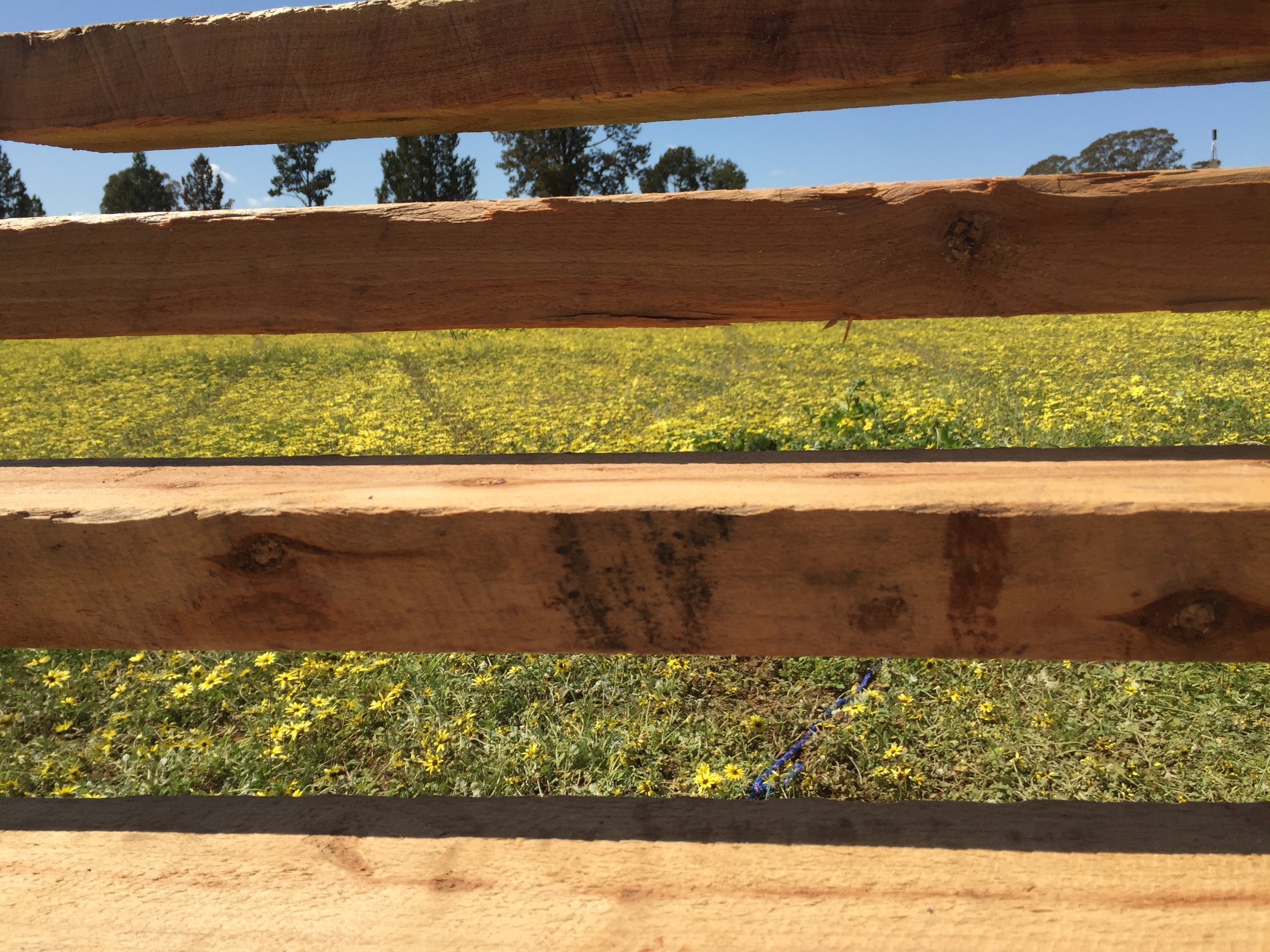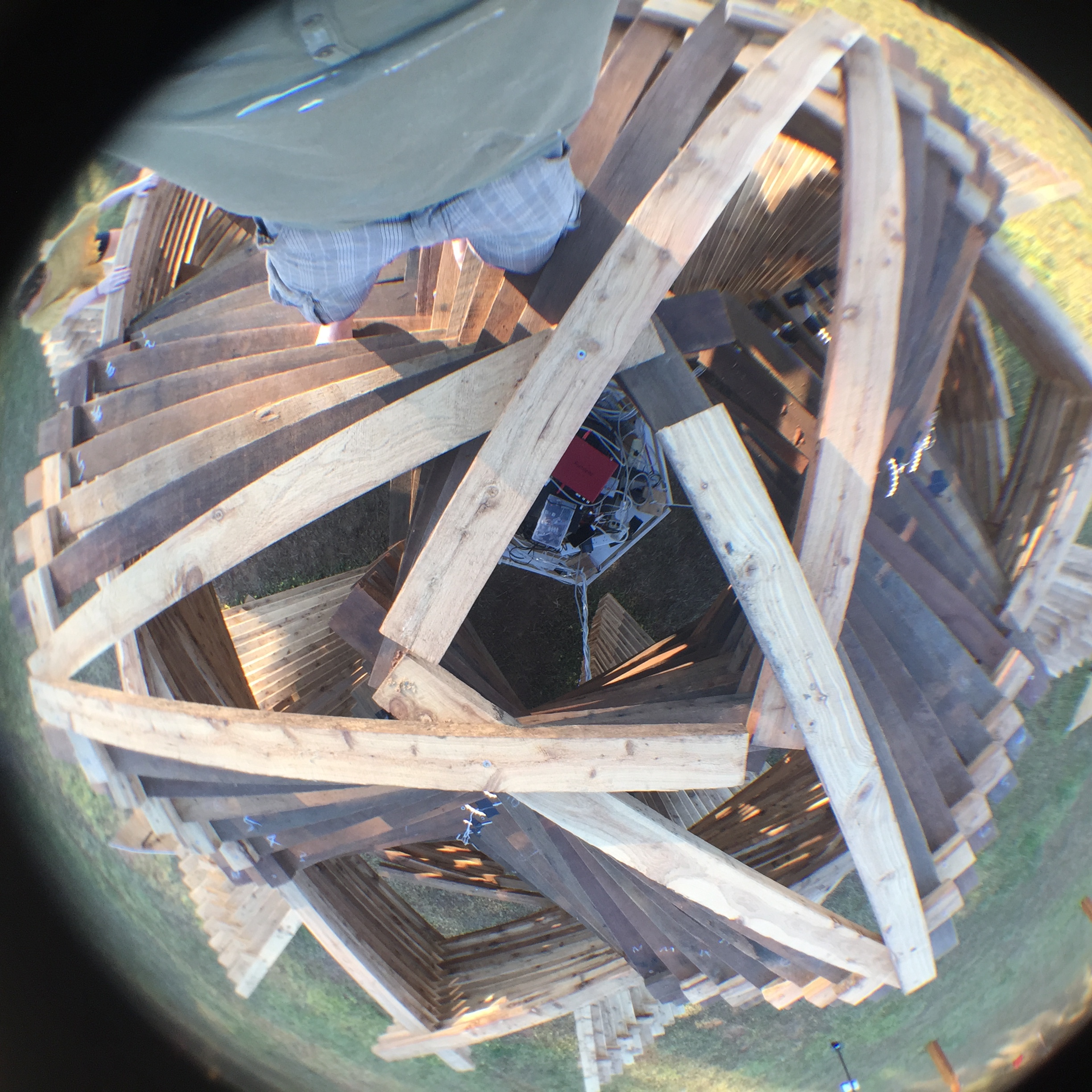 Project description
STACK is a climbable sculpture incorporating interactive sound and lighting elements. A temporary installation for the annual Burning Seed festival held in Matong State Forest, NSW, it was built onsite by an incredible crew of volunteers over two days in October 2015.
The design uses vertically stacked and rotated timber studs to create a complex and beautiful geometry. Using timber of uniform dimensions, the need for measurement and cutting onsite is minimised, allowing for quick assembly by an unskilled crew. One in a series of works exploring the spatial possibilities of this simple structural concept, STACK was built using four hundred 3m lengths of locally milled Cypress Pine and one hundred 1.5m lengths of recycled Australian hardwoods.
STACK used interactive technologies to create a sophisticated lighting design triggered by ambient speech and music. At sundown each evening, festival participants were invited to listen to one chapter of a Norse myth (recorded at Burrow Studios), played back through a custom built six-sided speaker suspended in the structure's dome.
STACK was part-funded by a grant through the Burning Seed arts programme. It was presented as part of the Pecha Kucha design forum at the Brisbane Powerhouse in December 2015.
Client
Burning Seed Festival
Year
2015
Location
Matong State Forest, NSW
Credits
Architectural design - Amy Learmonth, Shane Sugrue
Sound & lighting - Josh Wilkinson, Karl Richardson
Crew - Jason Beattie, Stirling Blackett, Samantha Campbell, Rae Choi, Sven Hanska, Robbie Hase, Chris Holt, Greg Kelly, John "Big Red" Kelly, Anthony Logan, Hamish McGregor, Aleea Monsour