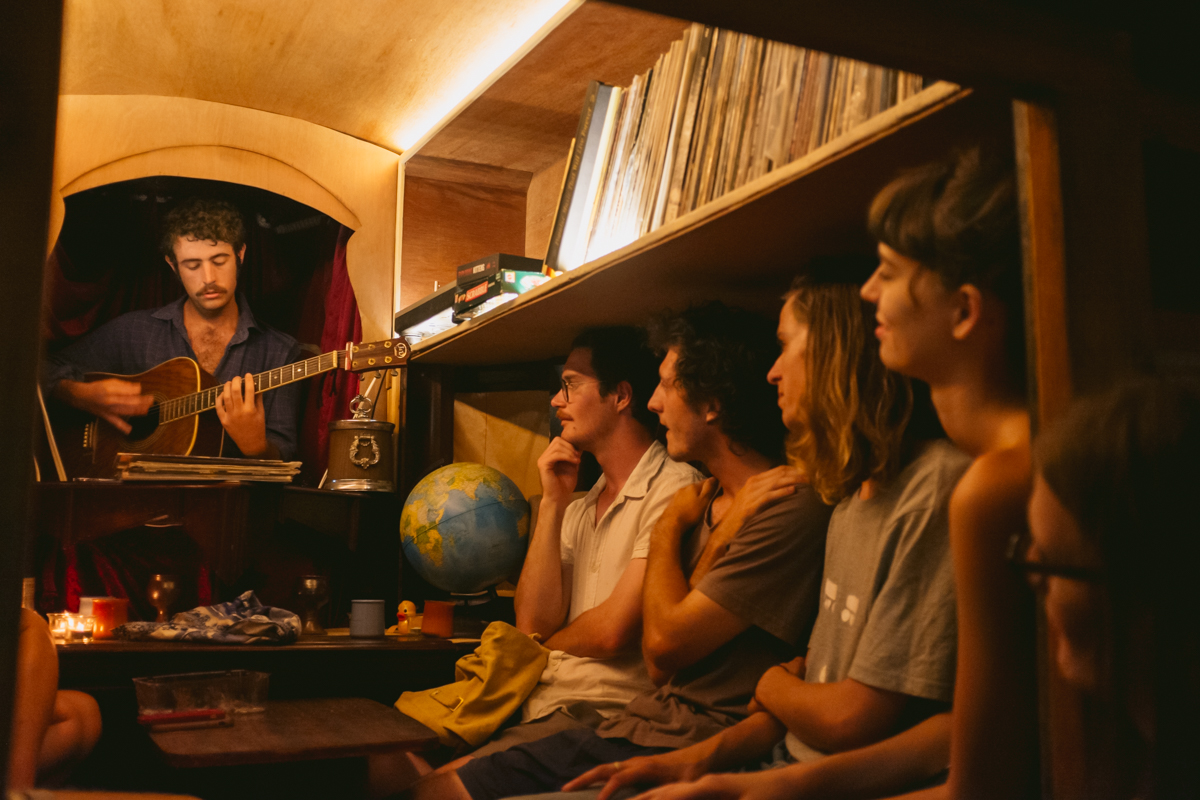 Project description
Last Drinks is the by far classiest establishment in town. With a selection of leather-bound books and the rare smell of a mahogany bar, here the disc jockeys spin only gold records. This is the the place to be at the end of a long night on the town.
Popping up unannounced in car parks and on street corners around Brisbane, Last Drinks offers a touch of unexpected class wherever it goes. At once theatre, cabaret, soda fountain, sideshow, this is a mobile venue beyond definition; it is a travelling revue that plays host to an ever-changing cast of impromptu performers. Step through her velvet curtains and you will be transported to another era; witness mind-boggling magic, discover your inner puppeteer, lead an exercise routine, or present a reading of your latest work - all whilst imbibing the purest spring water from our bar. This is participation at its finest - we simply set the stage, the rest is up to you!
Recent incarnations have included a rehydration station at Jungle Love Festival, a late night lounge at Woodford Folk Festival, and a roadside variety show in Brisbane's West End... So watch out - you never know when this classy crew might rock up and rock out!
Client
Unsolicited
Year
2016 to present
Location
The End of the Universe
Credits
Design & construction - Unqualified Design Studio
Cast (to date) - Aleea Monsour, Amanda Hug'n'kiss, Saara Roppola, Marisa Georgiou, Space Horse, Just Karl, El Patito, Der Hase, Old Semeil, Delphi, Barnsey, Reuben Whitsenhuysen (aka the puppet-master), Kitty Gatling, Rae Choi...and more.
With thanks to John Salmon and family