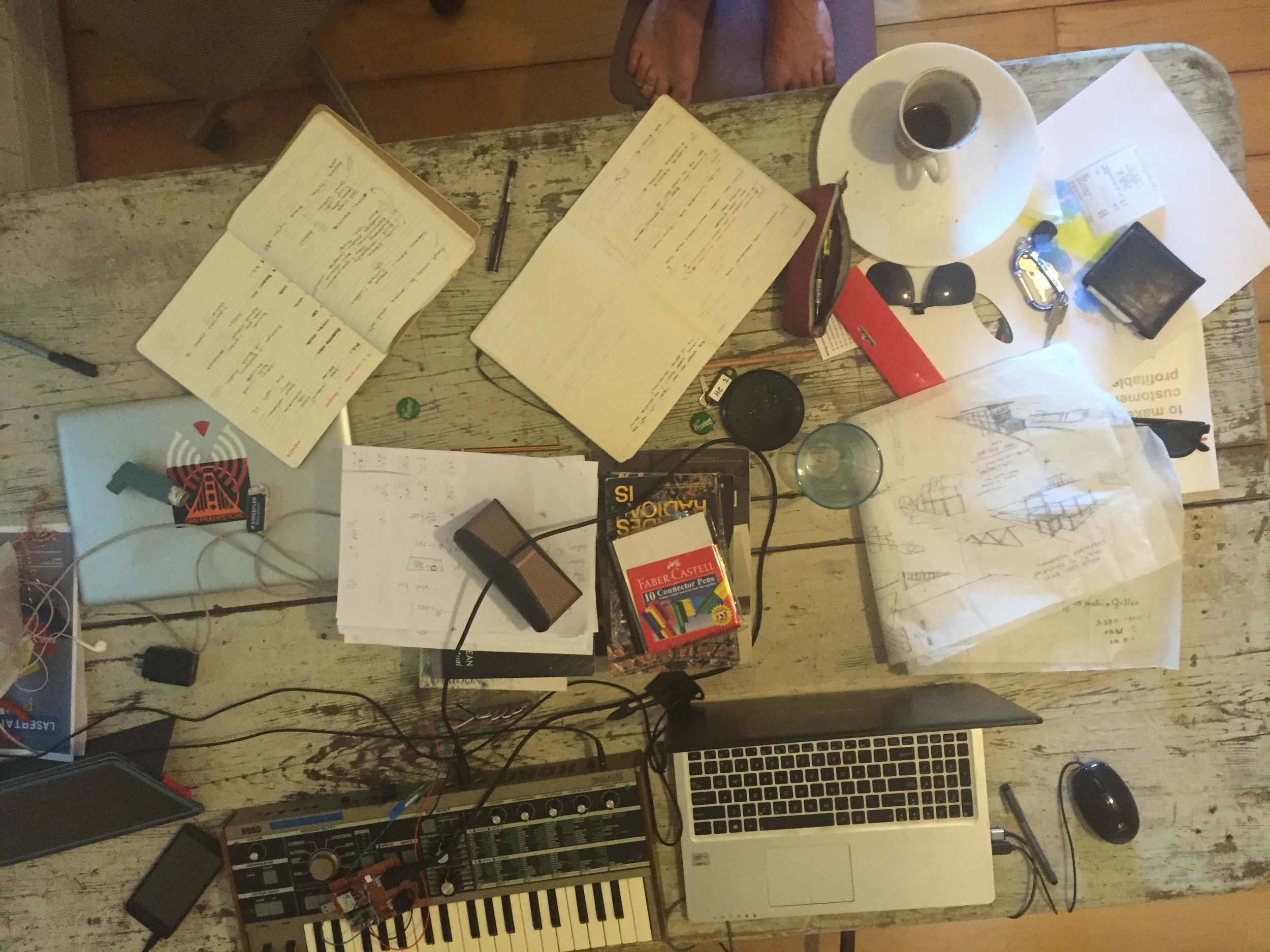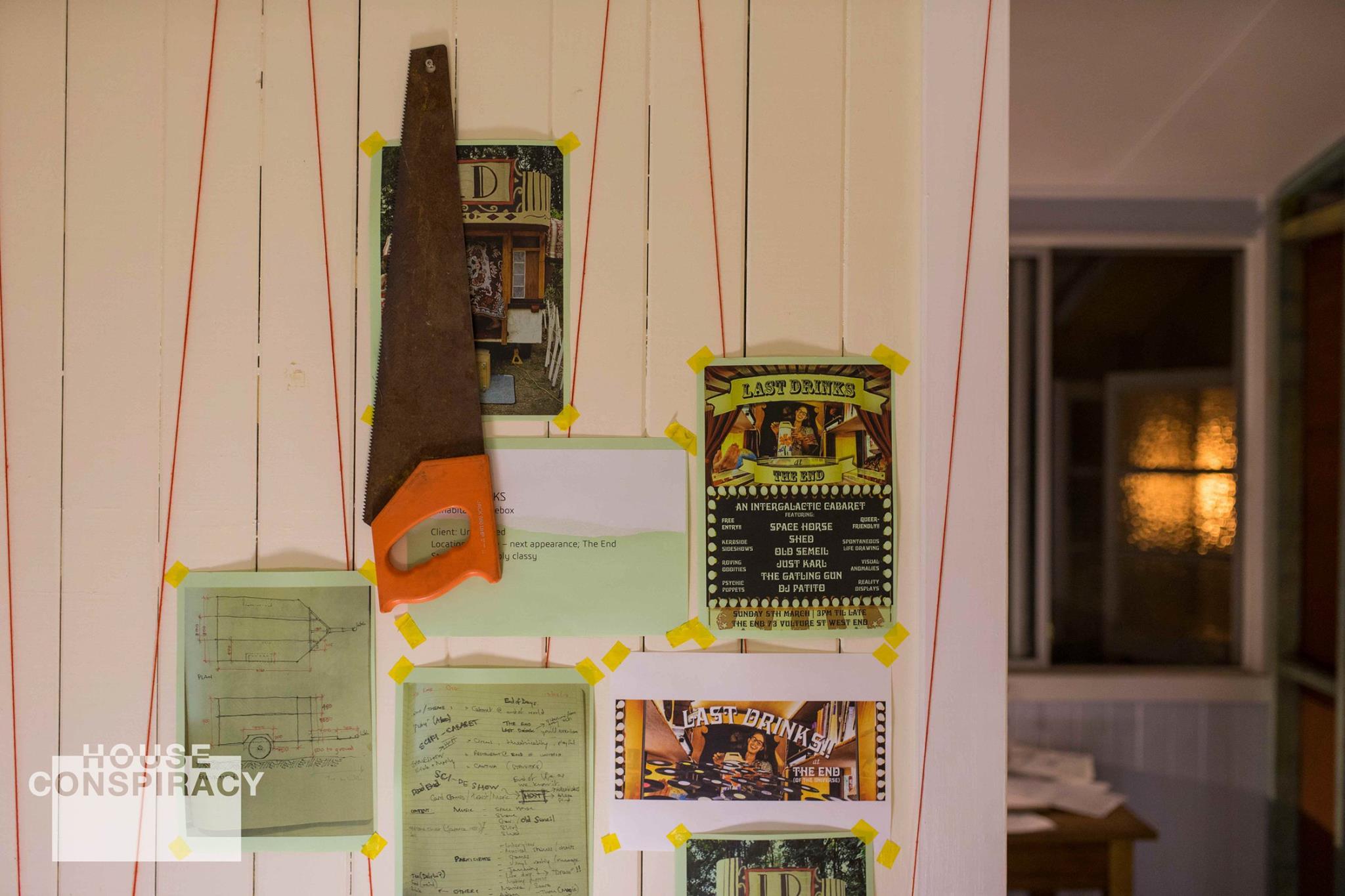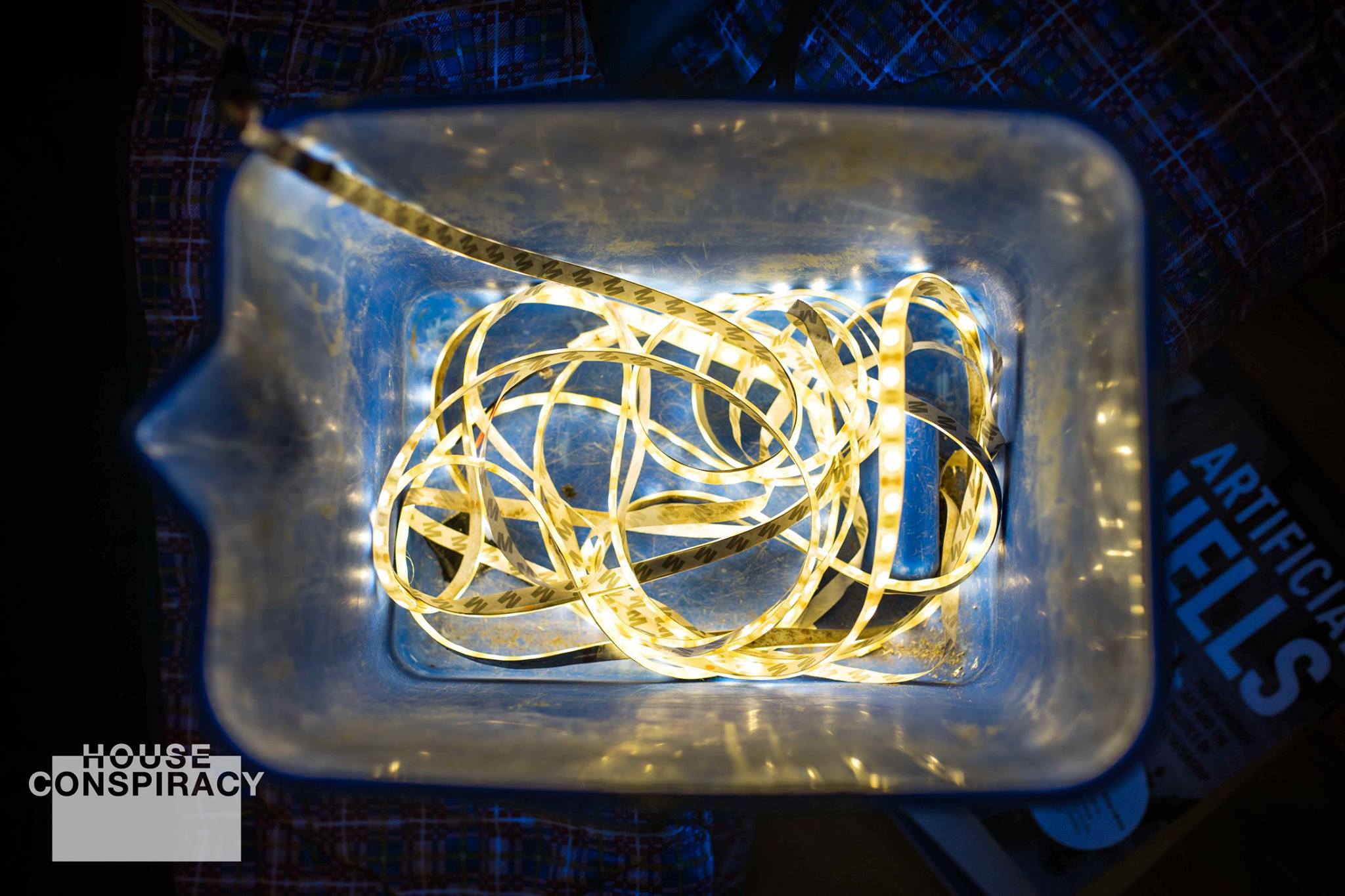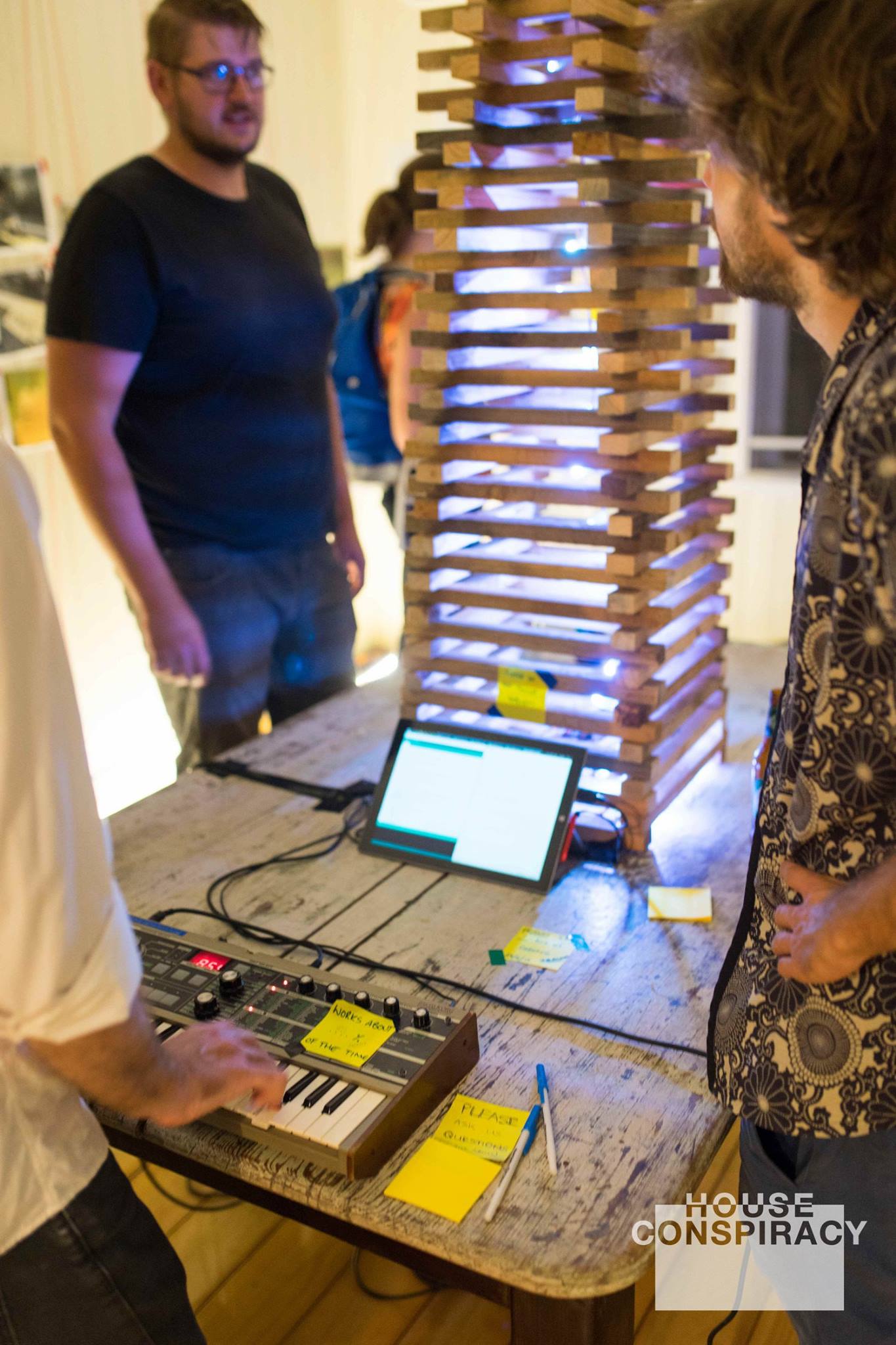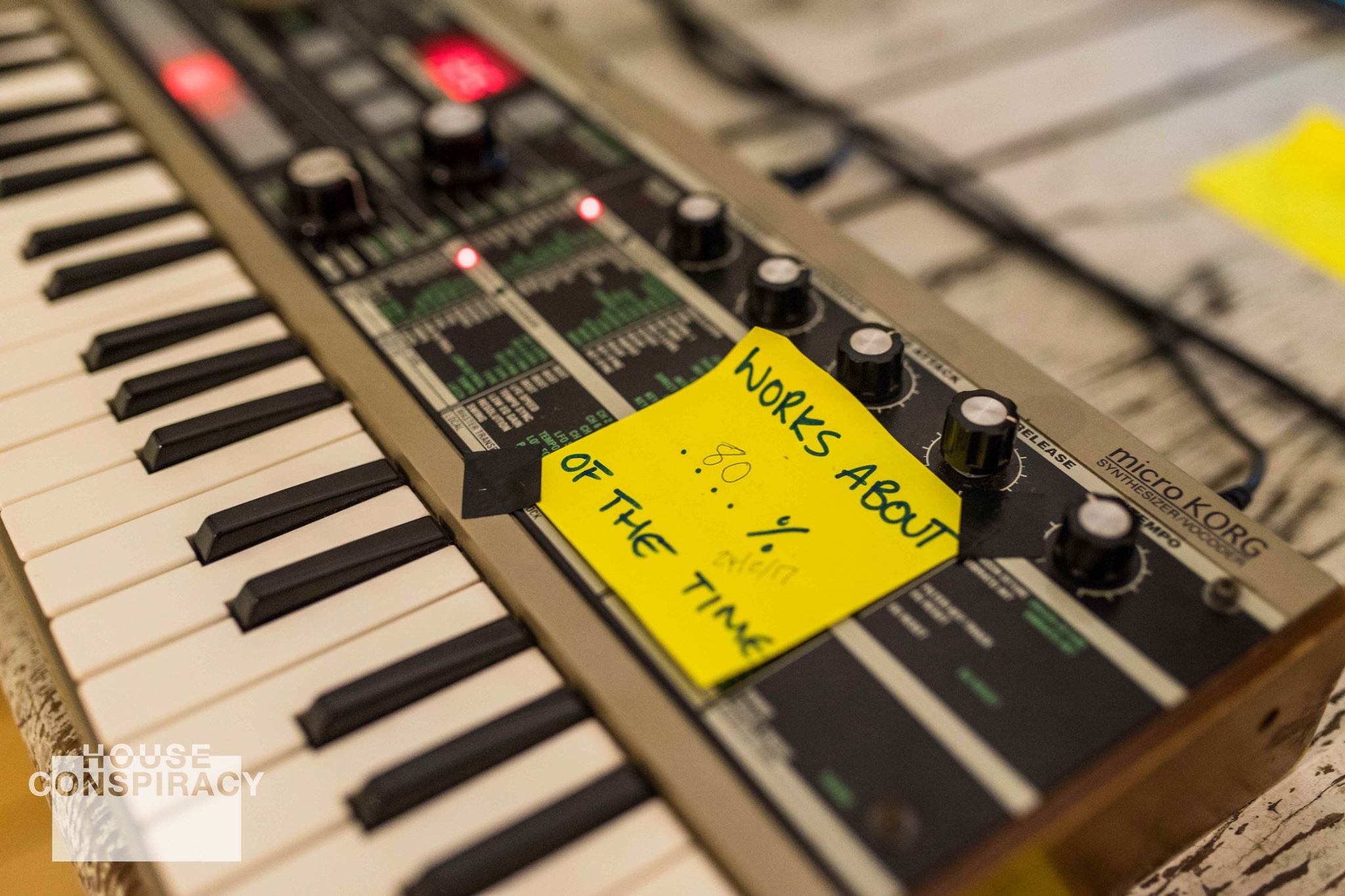 Project description
House Conspiracy is a new community arts space in West End, Brisbane. Supported by Arts Queensland, the project provides a platform for emerging arts practitioners by offering a programme of residencies, events, and exhibitions, plus free workspace bookings for artists. Read more about the project here: houseconspiracy.org
Unqualified Design Studio were selected to take part in the first round of residencies at the space, which took place in February 2017. During our time there we undertook a diversity of projects, ranging from concept proposals and competition entries to physical prototyping and built installations. This work was presented at the end of the residency period in a public exhibition.
Prior to the residency, UDS also contributed significant resources to the renovation of the house, helping to transform the space from a traditional Queensland home into a multi-use artspace. This included the refurbishment of living areas as artists' studios and input to the design and construction of a street-front parklet.
Listen to a podcast of UDS in conversation wtih House Conspiracy creative director Jonathan O'Brien here: http://houseconspiracy.org/podcast/
Client
House Conspiracy Inc.
Year
2017
Location
Brisbane, QLD
Credits
With thanks to Jonathan O'Brien, Cinnamon Smith and Lewis Holmes